What is Malnutrition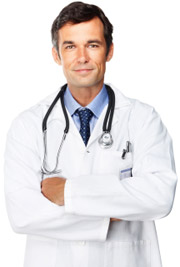 Malnutrition is a condition in which an individual has insufficient energy to maintain their body's essential functions, including growth, maintenance and movement. It is defined by the British National Institute for Clinical Excellence as "a state in which a deficiency of energy, protein and/or other nutrients causes measurable adverse effects on tissue/body form, composition, function or clinical outcome." As the definition suggests, malnutrition can be further classified as either protein-energy/protein-calorie malnutrition (i.e. a deficiency in protein energy), or micronutrient deficiency (i.e. a deficiency in one or more micronutrients), depending on the specific nature of the nutritional intake/expenditure imbalance. These two sub-types of malnutrition commonly coexist.
Regardless of the type, malnutrition may be a consequence of primary or secondary malnutrition, or both.
Primary malnutrition refers to malnutrition which is caused by inadequate energy intake. This condition often occurs in relation to food insecurity or when adequate food is not available (in terms of total calories or specific micronutrients). It can also result from poor appetite due to illness or eating disorders such as anorexia nervosa.
Secondary malnutrition arises when an individual's dietary intake is sufficient, but energy is not adequately absorbed by the body as a result of infectious conditions such as diarrhoea, measles or parasitic infections, or medical or surgical problems affecting the digestive system. Malnutrition can also occur as a result of increased metabolic demands following illness or surgery.
Malnutrition is strongly associated with ill health, as both a cause and consequence. Individuals who are malnourished are more susceptible to disease and infection due to impaired immune function, and tend to consult health practitioners more frequently and take longer to recover from episodes of illness or injuries. Illness, and particularly long episodes of illness, can also frequently result in malnutrition, as individuals tend to eat and drink less when they are ill.

Statistics on Malnutrition
Malnutrition affected some 148 million children around the world in 2007, although the vast majority of malnourished children resided in developing countries. In Australia, the 2007 Child Nutrition Survey reported some 5% of children were underweight for their height. In addition the survey revealed that, in a substantial proportion of children, daily intake of some micronutrients was insufficient to meet the children's development needs, indicating the potential for micronutrient deficiencies. For example, calcium intake was insufficient in more than half of all 9-16 year old, while some 15% of 14-16, 6% of 9-13 and 7% of 2-8 year old children did not consume the average requirement for iodine estimated by the National Health and Medical Research Council. Substantial proportions of children in the 14-16 year age group also consumed less than the estimated average requirement for vitamin A, folate, phospohorous, magnesium, iron and zinc.