What is breast reduction?
Breast reduction surgery is also known as reduction mammaplasty or mammoplasty. It is a cosmetic surgical procedure aimed at reducing large or sagging breasts to a more comfortable size and shape.

Why is breast reduction done?
Many women with large breasts experience varying degrees of physical and psychological distress, often including:

Pain in the breasts, neck, back or shoulders;
Bad posture;
Inability to participate in sports;
Low self-esteem; and
Increased self-consciousness.

The goal of the surgery is to reduce the breast size so that they are more comfortable and proportional to the woman's physique.

What results can be expected from breast reduction?
It is important to openly discuss your goals and expectations with your plastic surgeon, who will then be able to offer advice on the results that can be expected from the surgery. Some examinations and investigations may be required before a decision is made.
Breast reduction surgery will generally improve a woman's comfort and satisfaction with their body, but it may not be a perfect solution.

Benefits of breast reduction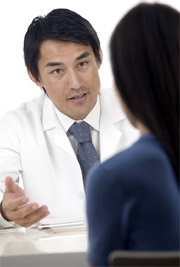 Thousands of mammaplasties are performed every year, and most women are happy with the results. A study of 66 women who had undergone breast reduction reported that the women showed a 94% satisfaction with the results of the procedure (in terms of size, shape, nipple position, and sensation in the breast) This study also reported great improvement in self-esteem, and problems with appearance, exercise and embarrassment over breast size were substantially reduced.
Overall, this and other studies have shown that breast reduction improves function, wellbeing and quality of life for women with excessively large or sagging breasts.

Risks of breast reduction
The chances of any complications occurring depends on the type of breast reduction done and a number of other factors, including past medical history, smoking status, family history, and previous surgical history.
The risks of breast reduction surgery can be divided into risks of surgery in general, and the risks specific to breast reduction.
The general risks of surgery include:
Anaesthetic risk;
Post-operative pain;
Respiratory problems;
Deep vein thrombosis (DVT) in the legs: This is routinely prevented with heparin injections before the surgery; and
Injury to surrounding organs: This will usually be treated during the surgery.
Specific risks of breast reduction surgery include:
Infection;
Wound breakdown;
Bleeding;
Asymmetry of breasts (size and shape);
Abnormal scarring;
Loss of sensation in the nipple or breast skin;
Breastfeeding problems; and
Need for repeat surgery.
Scars are usually situated around the areola and under the breast, and are inevitable results of the surgery. However, their locations usually make them less visible with time. Tell your plastic surgeon if you have a tendency to scar.
Changes in nipple and areola sensitivity depend on the surgical technique used rather than the amount of breast tissue taken out. Some techniques have a higher risk of injuring the nerves supplying the nipple and areola.
Cuts around the areola may sever some milk ducts and cause some nerve damage, and thus may affect a woman's ability to breastfeed. Research on the impact of reduction mammaplasty on breastfeeding performance showed more difficulty and less success with breastfeeding in women who underwent the surgery, compared to women who did not. Some of the current breast reduction techniques may help preserve the ability to breastfeed. If breastfeeding is a concern, you should discuss it with your plastic surgeon before the operation.

Preparing for breast reduction surgery
It is important to talk openly with your plastic surgeon and anaesthetist before the surgery. You should discuss your expectations, what the surgery entails, and any concerns you may have. Make sure you fully understand the process and possible complications.
It is important to provide your full medical history, as this may affect the outcome of the surgery. Your doctor may give you a mammogram or ultrasound if you have not had one before.
Tell your doctor what medications and supplements you are taking. You may need to stop taking some of them before the operation, such as aspirin, warfarin and oral contraceptive pills.
You should not eat before the surgery. This usually involves fasting overnight for about 8-12 hours.

What happens during breast reduction surgery?
There are several techniques for breast reduction surgery. They all aim to remove excess breast tissue, re-shape breasts and re-position the nipples. The chosen technique depends on the woman's physical condition and desired results, and also determines the position of the scar.
The most common technique is an anchor-shaped incision that goes around the areola (still leaving the nipple attached), down to the crease between the breast and chest, and then horizontally into that crease. If the breast is large and droopy, the nipple and areola may be detached and later re-attached. Usually the scar is positioned around the areola and just at the base of the breast, where it can be easily hidden.
The procedure is performed under general anaesthesia and takes about 2-3 hours. Drains are inserted and left in place to let any accumulating fluids and blood flow out of the site of operation. These are usually removed after two days.
Antibiotics may be given before and after the operation to reduce the risk of wound infections.

What happens after breast reduction surgery?
The average length of stay in hospital is 2-4 days, unless there are any complications that require a longer stay. Painkillers are given after the operation, and dressings are usually left on for a couple of days. It is recommended that you move around as early as possible to reduce the risk of deep vein thrombosis.
Most patients are able to return to their regular routine in about 3 weeks. You should not drive or do any rigorous activity for 4-6 weeks after the operation. Wearing supportive clothing (e.g. crop tops) will provide support and promote healing.
Your plastic surgeon will schedule a follow-up appointment one week after you leave the hospital. This is to check the state of the wound, discuss the results of the operation, and address any concerns you may have. Some women may wish to see a psychologist or support group to discuss any emotional issues they may have after the operation.
References
American Society of Plastic Surgeons. Breast reduction [online]. St Leonards, NSW: Australian Society of Plastic Surgeons; 2008 [cited 10 May 2008]. Available from URL:

http://www.plasticsurgery.org.au/default.aspx?itemid=189

Cho BC, Yang JD, Baik BS. Periareolar reduction mammaplasty using an inferior dermal pedicle or a central pedicle. J Plast Reconstr Aesthet Surg. 2008;61(3):275-81.
Brown AP, Hill C, Khan K. Outcome Outcome of reduction mammaplasty: A patients' perspective. Br J Plast Surg. 2000;53(7):584-7.
Davis GM, Ringler SL, Short K, et al. Reduction mammaplasty: Long-term efficacy, morbidity, and patient satisfaction. Plast Reconstr Surg. 1995;96(5):1106-10.
Raispis T, Zehring RD, Downey DL. Long-term functional results after reduction mammaplasty. Ann Plast Surg. 1995;34(2):113-6.
Brown DM, Young VL. Reduction mammaplasty for macromastia. Aesthetic Plast Surg. 1993;17(3):211-23.
Castle DJ, Honigman RJ, Phillips KA. Does cosmetic surgery improve psychosocial wellbeing?Med J Aust. 2002;176(12):601-4.
Menderes A, Mola F, Vayvada H, Barutcu A. Evaluation of results from reduction mammaplasty: Relief of symptoms and patient satisfaction. Aesthetic Plast Surg. 2005;29(2):83-7.
Schlenz I, Rigel S, Schemper M, Kuzbari R.Alteration of nipple and areola sensitivity by reduction mammaplasty: A prospective comparison of five techniques. Plast Reconstr Surg. 2005;115(3):743-51.
Fayman MS, Potgieter E, Becker PJ. Outcome study: Periareolar mammaplasty patients' perspective. Plast Reconstr Surg. 2003;111(2):676-84.
Akridge KM. Postpartum and lactation. In: Youngkin EQ, Davis MS (eds). Women's Health: A Primary Care Clinical Guide (3rd edition). New Jersey: Pearson Education; 2004: 613-78.
Souto GC, Giugliani ER, Giugliani C, Schneider MA. The impact of breast reduction surgery on breastfeeding performance. J Hum Lact. 2003;19(1):43-9.
Gravante G, Araco A, Sorge R, et al. Postoperative wound infections after breast reductions: The role of smoking and the amount of tissue removed. Aesthetic Plast Surg. 2008;32(1):25-31.
All content and media on the HealthEngine Blog is created and published online for informational purposes only. It is not intended to be a substitute for professional medical advice and should not be relied on as health or personal advice. Always seek the guidance of your doctor or other qualified health professional with any questions you may have regarding your health or a medical condition. Never disregard the advice of a medical professional, or delay in seeking it because of something you have read on this Website. If you think you may have a medical emergency, call your doctor, go to the nearest hospital emergency department, or call the emergency services immediately.