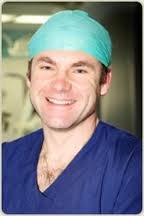 Dr Marek Garbowski
MB BS, FRACS (Vasc)
Dr Marek Garbowski is a male Vascular Surgeon in Subiaco, WA who speaks English and Polish.
Dr Marek Garbowski has more than 10 years experience in open and endovascular management of simple and complex vascular problems. His clinical experience has been enhanced by cooperation with leading vascular surgeons in Europe.
Dr Garbowski has been actively involved in clinical teaching and works together with Medical School of The University Of Western Australia as well as The Notre Dame University.
Dr Garbowski values clear and direct communication with patients and their families, ensuring all options of management are considered and discussed.
Dr Marek Garbowski speaks fluent Polish and is happy to provide clinical consultations in that language.
Dr Marek Garbowski's interests include Carotid Artery Disease, Diabetic Ulcers, Endovascular Surgery, Endovenous Laser Therapy, Leg Vein Treatment, Peripheral Vascular Disease, Sclerotherapy and Varicose Vein Surgery