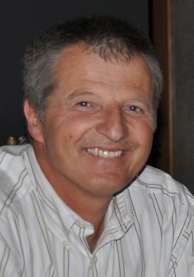 Dr Jens-Ulrich Buelow
MD, AMC, FRACS
Dr Jens-Ulrich Buelow is a male Orthopaedic Surgeon in West Perth, WA.
Dr Jens Buelow is a graduate of the University of Heidelberg Germany and completed his Orthopaedic training at the University of Mannheim in 1995. After becoming a Consultant Specialist at the University Clinic of Mannheim, he obtained his Certificate for Special Orthopaedic Surgery in 1997. As a Specialist of Knee and Shoulder Arthroscopic Surgery, Dr Buelow became Head of the Arthroscopy Unit under Swiss Professor Lutz Jani at the University Clinic in Mannheim.
Since 1996 he was registered to practice in the UK. Following a 6 month Fellowship for Knee Surgery with Mr Peter Myers in Brisbane and later further 6 month Fellowship with Mr John Bartlett in Melbourne, he returned to Germany and joined the Arcus Sportsclinic in Pforzheim (Germany) as one of the leading Consultants . Having been awarded an Arthrex travelling Fellowship to the USA, he spent several months in the USA visiting many of the world leaders in Arthroscopic Knee and Shoulder Surgery.
Dr Buelow was recognized to introduce Hamstring ACL Reconstruction Surgery and new Meniscal Repair techniques to the ARCUS Sportsclinic in Pforzheim. A large series of Publications resulted from his work and much of his work was prepared and presented at many International Meetings .
Dr Buelow finally settled in Perth and works from Perth Orthopaedic & Sports Medicine Centre
Dr Jens-Ulrich Buelow's interests include Arthroscopic Surgery, Knee Replacement, Knee Surgery, Rotator Cuff Repair, Shoulder Surgery and Sports Injuries