Shop 14, Central City Medical Centre / 378 Wellington Street Perth, WA 6000
close
Need a repeat prescription?
*Existing Central City Medical Centre patients only
Show times for:
All Practitioners
8

available
All Practitioners

8

available

Dr Edmond Ip

Male practitioner

Dr Georgia Frew

Female practitioner

Prof Emmanuel Akintunde Abioye- Kuteyi

Male practitioner

Dr Romi Gordon

Female practitioner

Dr Jenny Tai

Female practitioner

Dr Mathew John

Male practitioner

Dr Jasper Mahon

Male practitioner
Welcome to Central City Medical Centre - Family General Practice in the Centre of Perth
We pride ourselves on our ease of access being open 7 days a week and aiming to always being able to offer routine appointments on the day as we believe you should be able to see your doctor when you are ill, not 2 weeks later.
We are a private billing practice and payment is required at the time of the consultation.
We provide the full range of general practice care including treatment of acute and chronic conditions, preventative medicine, pap smears & colposcopic examinations, contraceptive implant insertion/removal, skin checks, antenatal & paediatric care, childhood immunizations, minor surgery, ECGs & stress tests, spirometry, audiometry, travel advice and vaccinations, and sexual health checks.
We also have on site psychologists and a dietitian, and are well served by a specialist medical centre next door with physiotherapy, chiropractic, podiatry, massage and a pathology collection point.
New patients - please arrive 15 minutes prior to your appointment time to complete your paperwork.

If you need an appointment for procedures for example: Pap smears or long appointments including for medicals or commercial drivers licence's please ring reception to confirm your booking.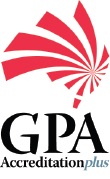 Read more
Practice Information
Edit

practice

details
Contact details
Shop 14, Central City Medical Centre / 378 Wellington Street
Perth, WA 6000

(08) 9225 1...

(08) 9221 4...
Opening hours
Monday:

8:00am - 6:00pm

Tuesday:

8:00am - 6:00pm

Wednesday:

8:00am - 6:00pm

Thursday:

8:00am - 6:00pm

Friday:

8:00am - 6:00pm

Saturday:

9:00am - 6:00pm

Sunday:

9:00am - 6:00pm

Public Holidays:

9:00am - 6:00pm
Facilities
Pram Friendly Clinic

Air Conditioned Facility

Wheelchair Access

Paid Onsite Parking

Paid Street Parking

Dentist Nearby

Pharmacy Nearby

Pathology Lab Nearby

Children's Play Area

WiFi

Toilets

Train Station Nearby

Magazines

Taxi Rank Nearby

Allied Health Nearby

Comfortable Waiting Room

TV in Waiting Area

Baby Change Facilities

Bus Stop Nearby
Languages spoken
Cantonese
English
Accreditation
General Practice Accreditation
6000
Perth
WA
General Practice
Dr Romi Gordon currently has no appointments available at this practice on HealthEngine's directory.
See All Appointments
Need a repeat prescription?
*Existing Central City Medical Centre patients only
Help