Your Health is Our Focus
Vogue Medical is a modern, stylish, private general practice. It is fully computerized and has a broad range of state of the art medical facilities. The highly experienced medical professionals provide full time comprehensive family medical care every day of the year except Christmas day and Good Friday. We aim to deliver the best possible health outcome to the public.
The medical practice is well integrated with on site allied health professionals, together we offer quality pathology, psychology, physiotherapy, podiatry, dietetic & exercise physiology and complementary medical expertise.
Our friendly professional team is committed to providing a positive, supportive and caring environment, and to delivering a high standard of physical, social, and emotional well-being whilst at all times.
Family Medicine & Travel Medicine
Childhood and Adult Vaccinations
Health Assessments and Prevention Checks
Chronic Disease Management Plans (Care Plans)
International Student Health
Mental Health
Sexual Health
Asthma Management
Diabetes Management
Sports Medicine
On-site Pathology Collection (Blood tests, ECG, Spirometry, etc.)
Wound care and Minor Surgery & Procedures
Chinese Medicine
On site pathology
Wound care and minor surgery & procedures
Gallery
Staff at Vogue Medical
Dr Cathy Chan is a GP at Vogue Medical.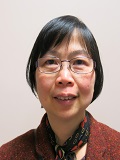 Dr Helen Feng is a GP at Vogue Medical.
Dr Huiyun Zhao is a GP at Vogue Medical.
3141
South Yarra
VIC
General Practice