Are you a healthcare or medical professional looking for a new work opportunity?
HealthEngine can make it happen!
HealthEngine has partnered with Australia's leading healthcare recruitment services, AMA Recruit and HealthcareLink, to make your next career move easy.
Through their extensive client networks and industry specific knowledge, these highly experienced healthcare partners can quickly and seamlessly connect you with the right employers, to find a placement that's perfect for your needs.
Why register?
Connect directly with Australia's top medical and healthcare groups, state governments and health organisations.
Experienced and passionate consultants will work with you throughout the recruitment process to find the job that's right for you.
Australia-wide opportunities across all health disciplines.
Why register, key benefits to you: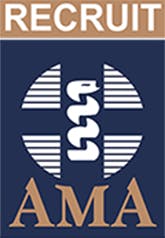 The Australian Medical Association (WA) is the peak professional body representing doctors. Working through AMA Recruit, we've been involved in the recruitment and placement of doctors into positions across Australia for over twenty years. We're passionate about giving GPs the best career opportunities for whatever stage of career you are, wherever you are in Australia.
Let us do the work for you: if you are a local Doctor thinking about the next step, or an overseas trained Doctor planning to move to Australia, we can provide the expert advice and assistance you are looking for.

HealthcareLink provides a unique online cloud based job board and recruitment platform open to businesses of all sizes in the healthcare and medical industry, so that employers can find the right healthcare professionals and jobseekers can find the right job easily.
HealthcareLink is:
Used and trusted by over 10,000 health professionals 
Connected with over 2000 clients includes leading Australia's healthcare and medical groups
Partnered with over 25+ healthcare and medical recruiters
REGISTER NOW
Help