Search
Search results for ''
Jaw Pain specialists in Western Australia
21 results found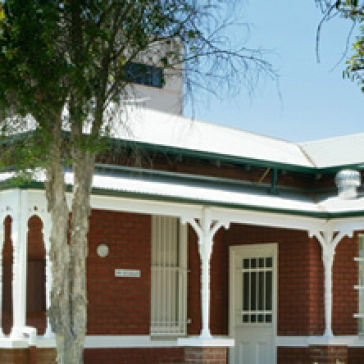 18 Stafford St,
Midland, WA 6056
Concept Dental in Midlands treat patients from old to young and everyone...
Some of the dental treatments available at this centre include crowns and bridges, dental implants, fillings, dentures, extractions, treatment for jaw pain, paediatric (children's) dentistry, periodontal treatments, root canal treatments, scales and cleans, whitening and veneers.
Go to Profile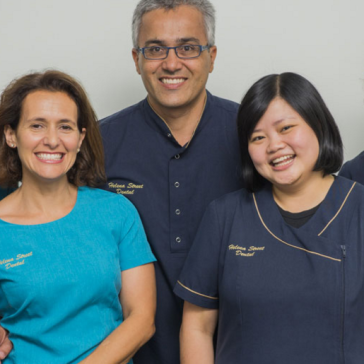 Unit 2 / 42 Victoria Street,
Midland, WA 6056
Delivering General, Cosmetic and Restorative dental solutions
Helena Street Dental Clinic is a dental clinic in Midland serving the surrounding areas. Our dental professionals believe strongly in providing patients, and their families, with the highest quality dental care. Our Midland dental practice operates in a calm and friendly environment. We understand that visiting the dentist can be anxiety inducing...
We are a warm and friendly team and we ensure that you are comfortable, pain free and safe in our chairs
Jaw Pain
Go to Profile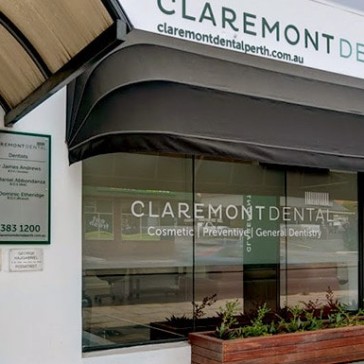 322 Stirling Highway,
Claremont, WA 6010
One of our favorite things to do is welcome new patients. Claremont Dental is an established, friendly and professional dental practice. Our staff of experienced dentist are passionate about providing the very best in dental care. We proudly offer a wide range of dental services including general, preventative, cosmetic, teeth whitening, implants,...
Go to Profile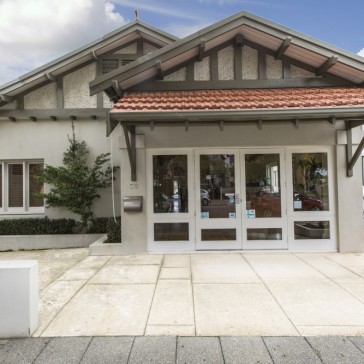 39 Colin Street,
West Perth, WA 6005
West Perth Dental Centre is a long standing dental practice providing excellent dental care in a nuturing, caring, timely and professional manner. We welcome New Patients and are happy to offer "same day" emergency care if needed. So contact us if you have a toothache , broken tooth etc ... we'd love to look after you!
Go to Profile
782 North Beach Road,
Gwelup, WA 6018
Areke Remedial are focused on helping our clients by connecting mind and body to improve overall health and wellbeing. We specialise in Remedial massage therapy, which deals with the assessment and treatment of musculoskeletal conditions. Your muscle tissue, fascia, ligaments and tendons are prone to overuse, overloading, shortening or lengthening...
We offer a variety of services and we work with different techniques, tools and exercises to align your mind and body connection. We utilize an integrative and holistic approach to remedial treatment with an emphasis on identifying pain and its causes and educating clients on how best to help heal themselves.
Areke Remedial understands the importance...
Go to Profile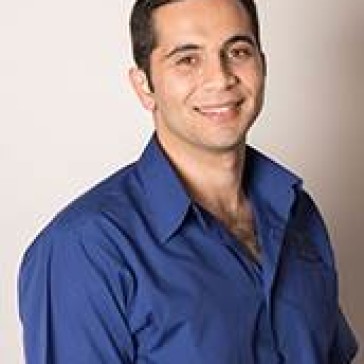 Duncraig Shopping Centre,
Shop 3 / 50 Marri Road,
Duncraig, WA 6023
Dr Barr has enrolled himself in the extensive continuing education provided by The Dawson Academy, one of the leading international organisations for post-graduate dental education in Florida, USA. Being one of very few dentists in the Pacific region to receive this type of education, he examines and treats teeth as part of the overall oral system...
Go to Profile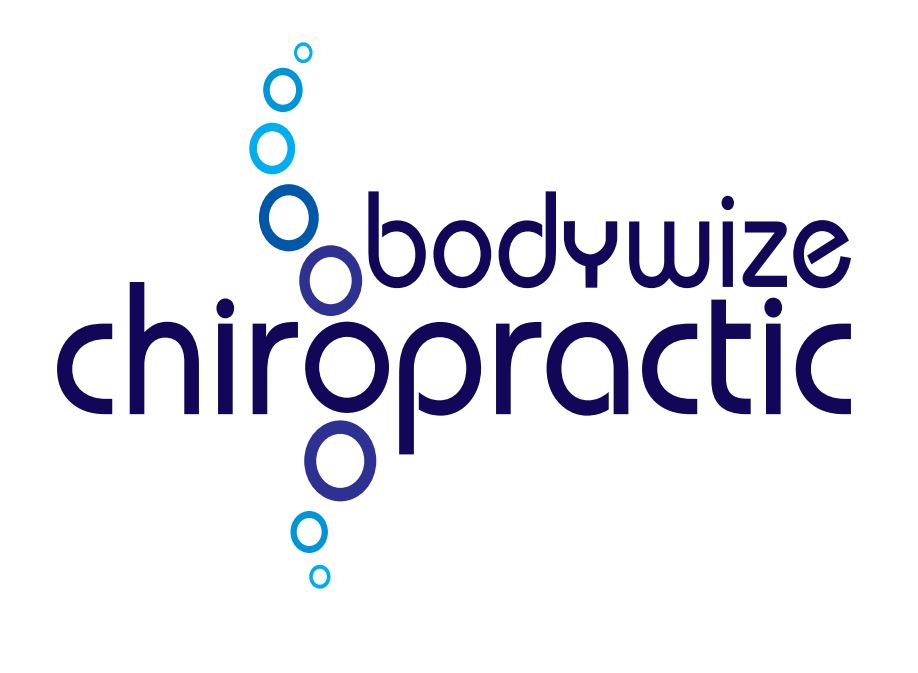 Inside Health Watch Clinic,
1 / 527 Canning Highway,
Melville, WA 6156
At Bodywize Chiropractic we aim to provide a safe and relaxed atmosphere where you can trust you are in the hands of highly qualified staff to maximize your health goals. Our longer appointment times allow us to take a soft tissue centered approach, allowing time for both the muscular are joint aspects of your complaint to be addressed. We...
Back pain
Neck pain
Go to Profile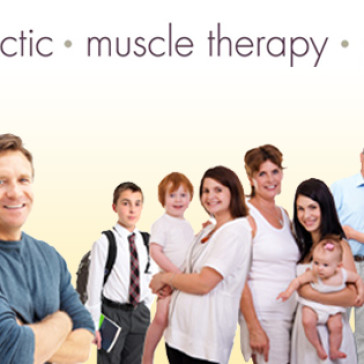 Cnr Shepperton Road / 21 Harvey Street,
Burswood, WA 6100
Whether you're looking for a Perth chiropractor, podiatrist or occupational therapist, our qualified and experienced team at Burswood Health can treat your spine, muscles, joints and ligaments. We all have a single goal in mind: to help relieve your pain and discomfort and improve your quality of life. Our experienced and dedicated team will help you take control of your health.
We decided to be a holistic clinic simply because, in our bodies, everything is connected - joints don't operate without influencing ligaments and muscles. We also want to use our accumulated scientific knowledge, experience and wisdom to help people improve their quality of life.
We can help you with a range of issues such as knee pain, shoulder pain...
Go to Profile

Unit 29 / 53 Cecil Ave,
Cannington, WA 6107
We believe that no one should live with pain. We want everyone to live a life they love and we are here to help. Our Physiotherapy Clinic in Cannington is co-located with Carousel Podiatry, so together we can look after your body from head to toe.

We believe that the key to getting good results and minimising recurrences of injuries is to educate you about your body and get you involved in the solution.
Muscular pain, Muscle strain, Muscle tear and Muscle pull
Go to Profile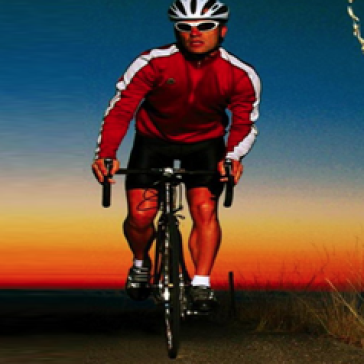 12 / 378 Wellington Street,
Perth, WA 6000
Conveniently located in the heart of the Perth CBD, Central City Chiropractic is dedicated to the diagnosis and treatment of functional and structural conditions of the spine – particularly complex conditions such as sciatica, disc injuries, arthritis, scoliosis, neck pain and headaches.
Results Evidence-based care Education – it is essential that you understand the nature of your musculoskeletal dysfunction and the importance of appropriate, early intervention. Multi-disciplinary approach – as part of the Central City Health Professionals Group we work closely with Physiotherapists, Podiatrists, Naturopaths and Massage therapists...
Go to Profile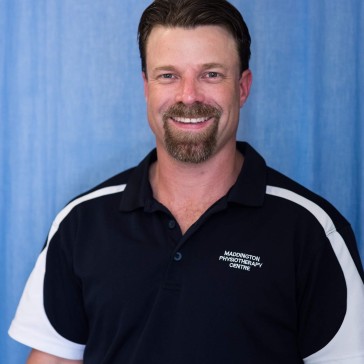 2 Blackburn Street,
Maddington, WA 6109
Ryan commenced working at Maddington Physiotherapy Centre in the year 2000 before becoming the practice owner and principal physiotherapist in 2006. In 2013 he completed his post graduate qualifications to become a titled APA Musculoskeletal Physiotherapist. Ryan therefore has both the experience and skill set required for optimal management of complex...
Go to Profile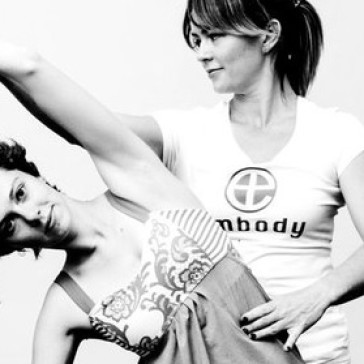 29 Murray Street,
Como, WA 6152
Embody Physiotherapy and Pilates is here to help you pursue the best version of yourself, make new friends and mentors, and challenge your expectations. Our holistic approach to healing is evidence based, with each patient assessed individually to ensure the proper treatment plan.
Treatment of Jaw Pain
Chronic Pain Relief
Go to Profile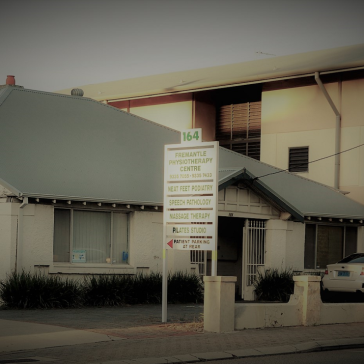 164 High Street,
Fremantle, WA 6160
Clinical Pilates Dry Needling (Acupuncture) Exercise Programs Pre and Post Operative Rehabilitation Sports and Injury Rehabilitation Tendon Rehabilitation Gym Based Rehabilitation Programs Balance and Falls Prevention and Assessments Postural Retraining Scoliosis Screening Vertigo (BPPV) Manipulative and Musculoskeletal Physiotherapy Headaches TMJ...
Go to Profile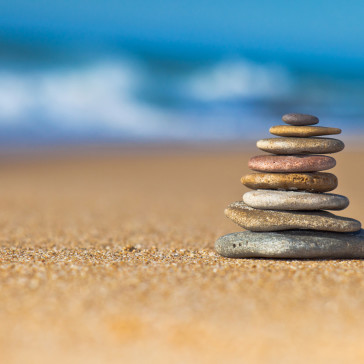 201 South Terrace,
South Fremantle, WA 6162
At Healing Hands Chiropractic you come first. In our newly refurbished clinic, our caring, professional practitioners deliver honest and modern chiropractic. We don't just crack backs, instead we treat all joints of the body as well as the spine and compliment manipulation with soft tissue therapy. We offer you an extended consultation time,...
Prevention and managing pain
Back pain
Go to Profile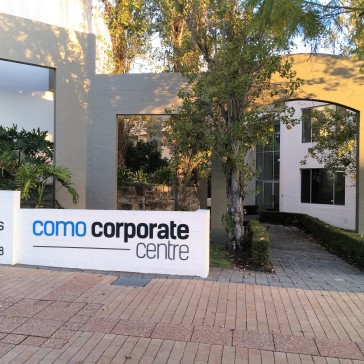 37 / 11 Preston Street,
Como, WA 6152
As a private billing practice, we strive to provide the highest quality services to our patients. Practice fees include $79 for your initial 30 min consultation. Follow-up consultations are either 30mins at $79. These sessions are supervised strength and conditioning sessions one on one with a Physiotherapist to improve function in those with chronic...
Go to Profile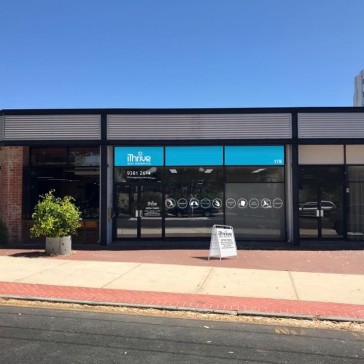 Unit 2 / 178 Railway Parade,
West Leederville, WA 6007
iThrive West Leederville is a multidisciplinary healthcare and wellness centre providing various services including Chiropractic, Paediatric Occupational Therapy, Speech Pathology, Remedial Massage, Yoga & Pilates. Our experienced practitioners are dedicated to providing modern, patient-centred care using the most up to date evidence based...
Back pain
Neck pain
Go to Profile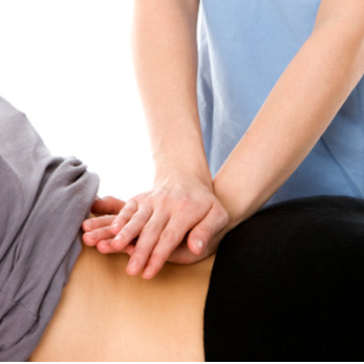 2 Blackburn Street,
Maddington, WA 6109
Maddington Physiotherapy Centre was established in 1983. We are a very successful...
We offer a wide range of physiotherapy services, ensuring a high standard of patient care. Some of the services that our qualified professionals provide are: treatment of back neck and other spinal problems, chronic and arthritic pain, work related injuries, motor vehicle injuries, postural assessment, back education and braces.
Treatment of Back, Neck & Spinal Problems Worker's Compensation Motor Vehicle Accident Related Injuries Chronic & Arthritic Pain Continence & Women's Health Treatment of Neck Related Headaches Sporting Injuries Exercise Physiology Orthotics Fittings EPC / CDM (Medicare)
Go to Profile

Mobile Service,
Ardross, WA 6153
The Home Visiting Specialist
Welcome to Perth Home Physio, a patient centred clinic where we provide our patients with individualised treatment and intervention in the comfort and privacy of their home.
Musculoskeletal Muscle & back pain Headaches Knee & hip complaints Jaw pain
Go to Profile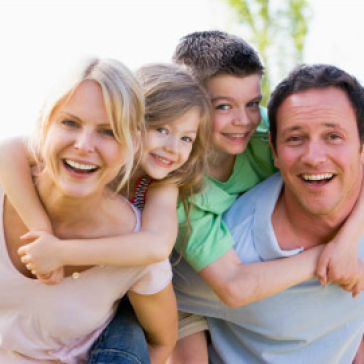 Unit 10 / 47 William Street,
Armadale, WA 6112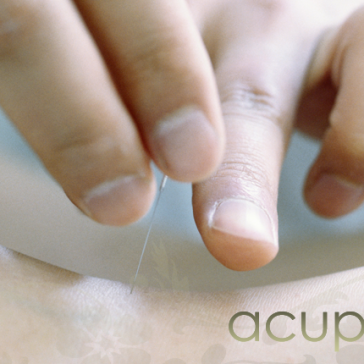 47 Scarborough Beach Road,
Scarborough, WA 6019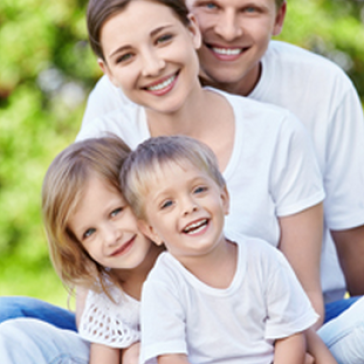 Unit 7 / 115 Cambridge St,
West Leederville, WA 6007
Browse by location
Browse by gender
Help