Introduction to travelling with cancer
There are many reasons why people with cancer choose to travel. Often, travelling represents much more than a holiday. Travelling may be a life-affirming event during a difficult time, providing an opportunity to spend time with relatives (either travelling to relatives or travelling with relatives) or giving enjoyment and a break. Travelling may allow you to transcend your illness for a while and view your life more positively.
Travelling with cancer is not without risks and difficulties, which you should be able to minimise with good planning. Each patient is unique; it is important to discuss your individual needs with your doctor when planning your journey. You should consider:
Your physical capabilities (severity and stability of symptoms)
How travelling is going to fit in with your current treatment
Choose your destination carefully:

Is flying appropriate and possible?
What are the distances involved? Is it an arduous journey?
Can you receive the necessary immunisations to go on your journey?

What medical facilities are available at your destination if you do need medical help?
Some cancer patients have faced difficulties in obtaining insurance, language problems, and seeing the reactions of other people to visible signs of illness. When offering advice to other cancer patients, they suggest that travel be to English speaking countries, on package holidays, visiting relatives, or to places you have been before.
If you are too unwell to travel abroad, ask yourself if it is possible that your family can travel to you instead of you to them, or if there is a suitable alternative destination within Australia.

Air travel for cancer patients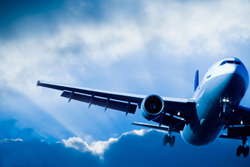 Serious medical problems during flight can put you in a dangerous situation due to the lack of adequate medical facilities. It may cause flight disruption, unscheduled landing or flight diversion to obtain the necessary medical treatment. For these reasons and to minimise your discomfort during the flight, your doctor may need to assess your fitness to fly.
The Aerospace Medical Association has medical guidelines for air travel, and airlines generally have policies regarding a passenger's fitness to fly. Specialists may occasionally perform a hypoxia altitude simulation test to help assess your fitness to fly. If you are fit to fly, there are other considerations and measures you can take to improve your comfort during the flight.
Are you mobile? Airline cabin staff are not permitted to assist with lifting, toileting or administering medications. If you require this sort of help, you must be escorted on the flight. Do you need to request a seat near a toilet or a mobility aid? Reduced mobility doesn't stop you from flying, but you do need to plan with the airline well in advance.
There is less oxygen in the cabin during flight compared to on the ground. The lower air oxygen reduces the level of oxygen in your blood, which may be risky if you have anaemia, heart or lung problems (e.g. recent heart attack or stroke, or obstruction in your lungs), or problems with your blood vessels. If you require supplemental oxygen during your flight, you need to inform the airline well in advance. Most international airlines will supply the required oxygen cylinder(s), usually with an associated charge.You will also need to consider organising oxygen to and from the airport, at the terminal, during transfers and at your destination.
Reduced cabin pressure makes the gases in your body expand, which can cause problems if gas is trapped in body cavities such as the gums, ears or gut. This can cause nausea, vomiting or discomfort. Reduced cabin pressure is particularly important if you have recently undergone eye, brain or laparoscopic (keyhole) surgery.
To minimise the effects of reduced cabin pressure:
Avoid gas-producing foods before travel (e.g. cabbage, beans, etc)
Avoid carbonated drinks during the flight
If your ears are blocked, try to:
The humidity (moisture in the air) of the cabin is quite low, which may lead to dehydration and dry mouth or eyes.To keep well hydrated, water is the best option. Avoid coffee, tea and alcohol, as these can further dehydrate you. Take lubricating eye drops on the flight if you are predisposed to dry eyes.
Cramped conditions and prolonged immobility may lead to swelling of the legs, deep vein thrombosis and pulmonary embolism.
Talk to your doctor about using well fitting, pressure-graded elastic stockings;
Periodically exercise while seated;
Elevate your legs while seated, if seating arrangements permit;
Take regular walks down the aisle;
Avoid smoking, alcohol and keep well hydrated; and
If you are at high risk, your doctor may recommend taking medications to prevent complications.
Constant noise and vibration along with intermittent turbulence may cause discomfort and anxiety. Organise a seat on the aisle away from the engines. This may also give you more leg room.
You may require a trained escort during flight if your needs are complex, or if:
Medical equipment needs to be used in-flight (e.g. nebuliser, syringe driver);
You require in-flight injected medication; and
You are at risk of having a problem on flight that needs immediate treatment (e.g. fits).
Try to be fit and well rested before the flight;
Organise special meals in advance;
Take medications for the whole trip in hand luggage in case of misplaced baggage;
Try to sleep on long legs of the journey;
If you are prone to seizures, these should be well-controlled on medication before flying; and
Avoid drinking excessive amounts of alcohol.

Immunisations for cancer patients travelling abroad
Pre-travel vaccinations depend on your destination (certain diseases are more prevalent in certain locations) and you (medical problems, current treatment and medication). Vaccinations may be the most cost effective medical intervention you can have before travelling, as they can provide a high level of protection against certain infections.
There are three main types of vaccines: live, inactivated and detoxified toxin. You may require multiple doses over a certain time frame before you travel (usually around 6 months before, but consult your doctor as early as possible). Live vaccines (e.g. for yellow fever, typhoid and varicella) are usually avoided if you are immunocompromised (e.g. if you have lymphoma or leukaemia; had recent chemotherapy, whole body irradiation, bone marrow transplant or splenectomy; or if you are on steroids). Inactivated and detoxified toxins are safe, though you may require re-vaccination due to a reduced response.
Proof that you have taken some vaccinations (such as yellow fever) are mandatory to enter some countries. This may prevent you going to certain countries if you cannot be immunised.

How to plan travelling with cancer
You should travel with a letter of introduction explaining your diagnosis, treatment and current medications (including doses and regimens). If you need to take medications overseas, check that the medications are legal in the country you are visiting. This can be done by contacting the country's embassy or high commission. Leave the medications in their original packaging, as they will be clearly labelled with your own name and dosage. If you need to inject your medications, it is preferable to carry your own needles and syringes. Again, contact the airline in advance as they may require a letter from a doctor explaining why you need to carry them. Ask your doctor if it would be beneficial to travel with antibiotics.
Also prepare a list of contact details for your next of kin, general practitioner, oncology or palliative care doctors. If you are going to a country which has a language other than English, try to have the information translated into the language of your destination. Keep copies on you at all times.

Travel insurance for cancer patients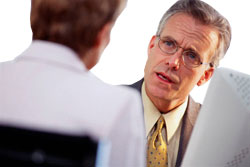 Travel insurance covers you for losses which happen during your trip. Travel insurance is important if you run into difficulties overseas. Costs of hospitalisation in South East Asia are estimated at $800–1500/day ($4000/day in intensive care) and evacuation from somewhere like the United States of America could cost $75,000 to $300,000.
Even if you are deemed fit to travel, you may have difficulty obtaining travel insurance. People with cancer can still get travel insurance; however, pre-existing injuries or illness are generally excluded from medical and hospital cover if you have received treatment in a specified period of time before the policy starts. Insurance companies will consider your application on an individual basis depending on your destination and your past medical history. They may request information from your doctor or require an independent medical.
The Australian Department of Foreign Affairs recommends the following:
Disclose any pre-existing medical conditions in writing;
If the insurance company refuses to cover your pre-existing medical condition, take out insurance to cover other health and travel related issues;
If you cannot get full coverage, carefully consider your potential financial risks; and
Shop around for your cover. Contact a variety of different companies and ask your travel agent.

Staying healthy during your trip
The Australian Department of Foreign Affairs publishes a brochure called "Staying Well" which offers you advice on how to stay healthy during your holiday. It recommends:
Do not over-exercise in hot climates;
Where local tap water is not safe, drink bottled water (check the seal) and use bottled water to brush your teeth;
Avoid ice;
Avoid uncooked foods (salads) and fruit you cannot peel;
Wear a hat and sunscreen;
Use mosquito repellent and cover up at dusk in countries with mosquito-borne diseases;
Wear thongs while showering; and
Practice safe sex.

Upon your return
Following up with your doctor upon return is essential, particularly if you have been ill during travel, were bitten by an animal, are at risk of a sexually transmitted infection, or develop a fever.

Conclusion
Minimising the potential risks of travelling with cancer can be a complex and daunting task, but careful planning and good communication can overcome many of the obstacles. Talk to your doctor about your capabilities, the stability of your symptoms, current and planned treatment, immunisations, and fitness for air travel before booking. Information may be sought from your travel agent, travel insurers, airlines, and the embassies or high commissions of your destination countries.
More information
| | |
| --- | --- |
| | For more information on cancer, including breast, prostate, kidney and stomach cancer, see Cancer: Overview. |
References
Perdue C, Noble S. Foreign travel for advanced cancer patients: A guide for healthcare professionals. Postgrad Med J. 2007;83(981):437-44. [Abstract | Full text]
Hunter-Jones P. Managing cancer: The role of holiday taking. J Travel Med. 2003;10(3):170-6. [Abstract | Full text]
Therapeutic Guidelines: Respiratory. Melbourne, VIC: Therapeutic Guidelines Limited; 2006. [Book]
Zwar N. Health advice for travellers with chronic illness. Aust Prescr. 2000;23(5):107-9. [Full text]
Lau S, Gherardin T. Travel vaccination. Aust Fam Physician. 2007;36(5):304-11. [Abstract | Full text]
Travelling well [online]. Barton, ACT: Australian Government Department of Foreign Affairs and Trade; 22 January 2008 [cited 7 October 2008]. Available from: URL link
Ahilas T. Travel insurance for people with cancer [online]. Greenwich, NSW: Breast Cancer Action Group NSW; 2 June 2008 [cited 26 September 2008]. Available from: URL link