What is rape?
The definition of rape in Australia varies between the States and Territories; however, in each jurisdiction acts of non-consensual sexual penetration of both men and women are considered rape.
With the exception of Tasmania, all Australia states define sexual penetration as the partial or complete penetration of the vagina, external female genitalia or anus of any person with any body part or other object. In Tasmania however, the vagina, external genitalia or anus must be penetrated by a penis for rape to have occurred.
In all jurisdictions, penetration of the mouth by a penis or oral contact with external male genitalia (fellatio) are also considered sexual penetration, and thus legally defined as rape when they occur without consent. In Victoria, the legal definition of rape also includes acts in which a man is forced to insert his penis into a vagina or is prevented from withdrawing his penis after penetration has occurred.

Statistics of rape
Rape or sexual assault is reported to be the fastest growing crime in the world. An estimated 13% of women and 3% of men worldwide report sexual assault in their lifetime. One in every six women will be a victim of sexual assault in their lifetime. 7-10% of rape victims are men. Survivors of rape can be women or men, girls or boys. Most often, they are women and girls.
The number of rape victims reported in 2005 by the Australian Bureau of Statistics are tabulated below:
Table 1: Number of rape victims reported in Australia in 2005
| | |
| --- | --- |
| State | Number of reported rape victims   |
| NSW | 6,824 |
| VIC | 2,686 |
| QLD | 4,221 |
| SA | 1,655 |
| WA | 2,130 |
| TAS |   248 |
| NT |   245 |
| ACT |   163 |
The United Nations Survey of Crime Trends and Operations of Criminal Justice Systems covering the period 1998-2000 reported 15,630 rape cases in Australia, with a per capita rate of 0.7779 per 1,000 people.

What should you know about rape?
Everybody in the community should know that:
Services are available to care for survivors of rape
It is important to seek medical care immediately after sexual assault has occurred
Survivors of rape must not change clothes, bathe or brush teeth after the assault until they have been seen by a health professional so that evidence can be collected
Survivors of rape can trust the support services available and be assured that they will be treated with dignity, their security will be maintained, and all staff will respect confidentiality
Reactions to rape such as shock, arousal, anxiety and fear are normal following assault
Access to services are available 24 hours a day

Who is at risk of rape?
Although people of all ages and cultures are vulnerable to sexual assault, there are some who are at particularly higher risk. These are:
Prisoners
Victims of war
Refugees
Adolescents
Injecting drug users (IDUs)
Elderly
Individuals who have experienced assault as children
People with mental or physical disabilities

Outcomes of rape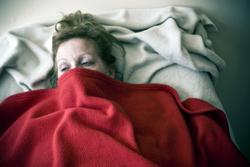 It is important to seek medical care following an act of sexual assault because of the health risks involved. These health risks can be:

Rape and medical care
Survivors of rape should seek care as soon as possible, preferably within 24-72 hours of the assault. This is important, not only for collecting evidence, but also to ensure that drugs for preventing infections and pregnancy are taken as soon as possible. A delay in seeking care will hamper the effectiveness of these drugs and therefore increase the risk of infections and pregnancy.
The effectiveness of medical care reduces remarkably after 72 hours. However, if one is unable to seek care within this time, do not give up on medical care. It is better to be late than to never receive care.
Survivors of rape can expect the following when seeking medical care:
History
Patients will be asked for a brief history regarding:
Patients will also be asked if they want to report the assault to the police. It is important to remember that the case will not be reported to police if the victim does not wish it, and therefore fear of police should not preclude seeking medical care. Whether or not a patient makes an immediate decision, all the medical findings about the assault will be preserved in case a formal report is made to the police at a later date.
Examination
A thorough general and genital examination will be performed to look for any injuries and to collect evidence for forensic evaluation.
Laboratory tests
Several laboratory tests will be done for forensic purposes, STIs and pregnancy. Some of these tests are:
Forensics
(E.g. DNA test.) DNA evidence degrades quickly if moist. Store the underclothes worn during the assault in paper (not plastic) bags.
Pregnancy test
A pregnancy test is done to rule out any pre-existing pregnancy in all women of childbearing age. Up to 2% of rape survivors have been found to be pregnant but unaware of it at the time of the assault.
Tests for STIs
The specific tests undertaken depend on the community risk. Some of these tests include tests for HIV, hepatitis B, syphilis, chlamydia, gonorrhoea and trichomonas.
Specific treatment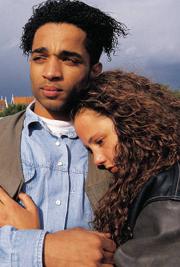 Several treatments will be offered to survivors of rape. These include:
Counselling
Sexual assault is a frightening and sometimes life-threatening violent experience. Later on, memories can resurface and impair a victim's ability to function. Counselling will help facilitate recovery in assault victims, and help them regain control of their lives.
Emergency contraception
Emergency contraception can be offered up to three and possibly five days after unprotected vaginal rape, or in cases where it may have occurred (e.g. victim lost consciousness, was intoxicated or is unsure).
Prophylactic treatment for STIs
Unprotected vaginal or anal assault may result in an STI. Victims will be offered treatment to prevent this.
Follow-up care
Patients will be asked to come back to the health centre at a later date to discuss the test results, review how the patient is coping, assess the healing, and to perform further testing. If counselling has not already been arranged, the health care professional may assess and discuss the need for it.
More information
References
Hampton HL. Care of the woman who has been raped. New England Journal of Medicine. 1995; 332(4): 234-7.
Petter LM, Whitehill DL. Management of female sexual assault [online]. American Academy of Family Physicians. 1998 [cited 27 April 2007]. Available from: [URL Link]
Beebe DK. Emergency management of the adult female rape victim [online]. American Academy of Experts in Traumatic Stress. 1991 [cited 27 April 2007]. Available from: [URL Link]
Bates CK. Evaluation and management of rape victims [online]. UpToDate Patient Information. 2007 [cited 27 April 2007]. Available from: [URL Link]
Azikiwe N, Wright J, Cheng T, D'Angelo MD. Management of rape victims (regarding STD treatment and pregnancy prevention): Do academic emergency departments practice what they preach? Journal of Adolescent Health. 2005; 36(5):446-8.
Mein KM, Palmer CM, Shand MC, Templeton DJ. Management of acute adult sexual assault [online]. eMJA. 2003 [cited 27 April 2007]; 178(5): 226-230. Available from: [URL Link]
Clinical management of rape survivors [online]. World Health Organisation (WHO). 2004 [cited 27 April 2007]. Available from: [URL Link]
Australian Bureau of Statistics. Crime and Safety Australia 2005. Cat no. 4509.0. Canberra: ABS. 2006. Available from: [URL Link]
Australian Bureau of Statistics. Recorded Crime-Victims Australia 2005. Cat no. 4510.0. Canberra: ABS. 2006. Available from: [URL Link]
Australian crime statistics [online]. Nation Master. 2007 [cited 27 April 2007]. Available from: [URL Link]
2002 National Guidelines on the management of adult victims of sexual assault [online]. National Guideline Clearinghouse. 2002 [cited 27 April 2007]. Available from: [URL Link]
Australian Centre for the Study of Sexual Assault. The law and sexual offences against adults in Australia, Issues No 4 [online]. Australian Institute of Family Studies. 2005 [cited 4 August 2008]. Available from: [URL Link]
All content and media on the HealthEngine Blog is created and published online for informational purposes only. It is not intended to be a substitute for professional medical advice and should not be relied on as health or personal advice. Always seek the guidance of your doctor or other qualified health professional with any questions you may have regarding your health or a medical condition. Never disregard the advice of a medical professional, or delay in seeking it because of something you have read on this Website. If you think you may have a medical emergency, call your doctor, go to the nearest hospital emergency department, or call the emergency services immediately.