Introduction to developmental milestones in childhood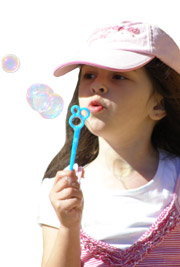 The process of developing from a baby into a child requires the achievement of many milestones in language, physical, social, emotional and intellectual development. Most children will develop skills in roughly the same order, but this can occur at very different rates. For example, while some toddlers may learn new words at a steady rate, others may have a burst of learning many new words at once. Indeed, sometimes it's a case of two steps forward and one step back, with children appearing to forget words they once knew. Importantly, encouragement, lots of attention, and exposure to new experiences will aid a child's learning and brain development.
Although it is difficult to define 'normal' development, there are some milestones that babies and toddlers can be expected to achieve. There is usually a broad age range for reaching these milestones within normal limits. For example, a child will usually learn to walk between the ages of 10 and 14 months. However, a child who walks between the ages of 9 and 18 months is still considered to be within normal limits.
Developmental milestones are usually determined by the types of tasks an infant can perform in the areas of language, physical, and personal/social development.

Developmental milestones at specific ages
For more information on developmental milestones at specific ages, see:
| | |
| --- | --- |
| | For more information on developmental milestones in childhood, including recommended health check-ups and childhood immunisation, see Developmental Milestones. |
References
Slater A, Hocking I, Loose J. Theories and issues in child development. In: Slater A, Bremner G [eds]. An Introduction to Developmental Psychology. Oxford: Blackwell Publishing; 2003, 34-63.

Royal Children's Hospital. Developmental delay: An information guide for parents. Melbourne: The Royal Children's Hospital; 1991 (updated 1999, 2008).

Parenting and Child Health: Children, Youth and Women's Health Service. Growth and development [online]. Adelaide: Government of South Australia. 24 June 2004 [cited 31 October 2008]. Available from URL:

http://www.cyh.com/ HealthTopics/ HealthTopicCategories.aspx? p=122