Dr Tony Michele discusses the role of cancer screening and provides an overview of treatment options for cancer.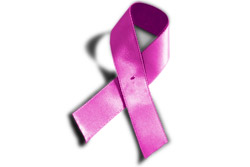 Cancer remains a common and significant problem in Australia. Excluding simple skin cancers, it is expected that 1 in 3 Australians will develop cancer in their lifetime. The South Australian Cancer Registry informs us that 1 in 8 men will develop prostate cancer, while 1 in 11 women will have a diagnosis of breast cancer. Colorectal and lung cancer make up our top four diagnoses, though cancer can and does develop in almost any organ of the body.
The diagnosis of cancer is always life-changing, but it should not be considered necessarily life-threatening. We know that the diagnosis of cancer in its early stages has a higher chance of being cured, which is why screening programs are used to detect cancer in its early stages in asymptomatic people. Early detection has been shown to be very important in breast cancer and cervical cancer; the diagnosis of premalignant conditions has allowed for even more effective treatment options. We still have a way to go for the development of appropriate screening programs for colorectal and prostate cancer.
It is clear that treating cancer within a multidisciplinary setting improves outcomes. As medical oncologists, we work with many other health professionals, such as general practitioners, surgeons, radiation oncologists and palliative care groups, to obtain the best possible outcomes. The use of social workers, psychologists and other counselling services also play very important roles in patient management.
Our main tools in medical oncology have traditionally been systemic chemotherapy and hormonal therapies. The advances in treatment have been dramatic over the last few years, with the advent of much more specific and targeted therapies, newer chemotherapy drugs and excellent anti-nausea and supportive agents. This provides a much broader range of options to patients.
In early stage disease, the use of adjuvant and neo-adjuvant chemotherapy, either with or without radiation, forms a much larger focus of our management. This endeavours to improve the chances of cure after surgery.
When approaching advanced disease, our focus is on maintaining or improving quality of life; if this can be achieved, then it translates to an improved survival.
I feel that patients need to be aware of the specifics of their disease, the intention of the treatment offered, and the importance of being involved in the decision-making. Maintaining physical fitness is obviously important; we should not underplay the importance of physiological fitness and treating the inevitable distress and even depression that develops from a diagnosis of malignancy.
Given the rapid progress that has occurred over the last 5 years, I believe there is an exciting future ahead in the management of cancer.
More information
| | |
| --- | --- |
| | For more information on cancer, including breast, prostate, kidney and stomach cancer, see Cancer: Overview. |