Physiotherapist in Wembley Downs, WA 6019
Search
Search results for ''
Find a Physiotherapist in Wembley Downs, WA
Appointments available as soon as possible, even if they're a little outside your location.
120 results found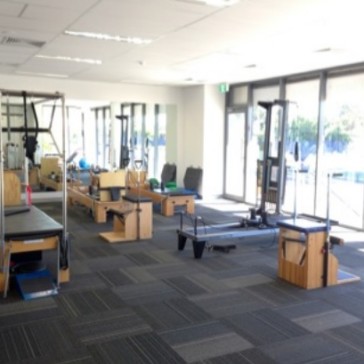 Suite 1B / 151 Herdsman Parade,
Wembley, WA 6014
Regenerate is a unique centre in WA combining the expertise of physiotherapy with a full gym facility.
Our treatment philosophy is to facilitate optimal injury recovery by:
Go to Profile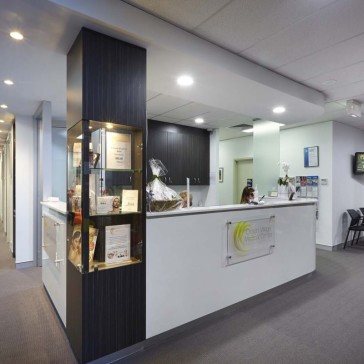 Suites 3 & 4 / 23-25 Bournemouth Crescent,
Wembley Downs, WA 6019
AGPAL
This practice is accredited by Australian General Practice Accreditation Limited (AGPAL). This accreditation is awarded to general practices which achieve nationally recognised standards.
These standards focus on health care quality and patient safety. More about AGPAL
Ok, got it
AGPAL
Ocean Village Medical...
We also have onsite Physiotherapy and Sports Physiotherapy available. Regain your functional strength, after thorough assessment treatment & active rehab. Regain your drive and activity levels as your mechanics are analysed to provide goals around being pain free, more power, more balanced.
Pricing for Physiotherapy sessions include $110 for your initial consultation, and $85 for a standard consultation. There are also Extended consultations available for $140 and special rates for pensioners.
Located on the corner of Bournemouth Crescent and Weaponess Road, there is parking available at the front of medical centre or in the IGA shopping centre carpark. We are well located for anyone in the areas of Doubleview, Wembley Downs, Wembley, City Beach, Scarboorugh, Osborne Park, Churchlands, Floreat, Woodlands and Karrinyup.
Go to Profile

87b Herdsman Parade,
Wembley, WA 6014
Dr Joseph Dias, Principal at Complete Care Health understands the importance of your health and he is experienced in treating a wide range of painful symptoms including low back and neck pain; headaches; vertigo and dizziness; hip, knee and ankle injuries both pre and post surgery.
Go to Profile

202 Cambridge Street,
Wembley, WA 6014
Physiotherapists are the predominant allied health group at LifeCare Wembley. Physiotherapy is a science-based healthcare profession that views human movement as central to health and well-being. Physiotherapy aims to maintain and restore human function after disease or injury, to help people achieve quality of life through physical movement.
LifeCare Wembley Physiotherapists are highly trained to assess and diagnose your condition, then plan and administer treatment programs to restore function to the highest possible level. LifeCare Physiotherapists also work in partnership with doctors and other health professionals to ensure the best possible treatment and care.
Using a combination of...
Go to Profile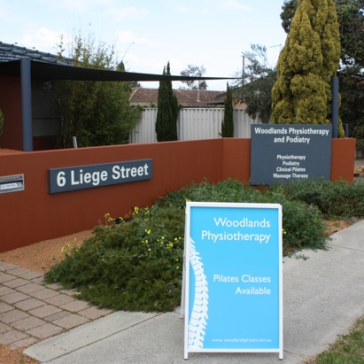 6 Liege Street,
Woodlands, WA 6018
Woodlands Physiotherapy is a well established physiotherapy practice that prides themselves on providing quality care in a comfortable and professional environment. Here at Woodlands Physiotherapy we take the time to get to know you as a person and provide quality treatments based on your specific needs and requirements.
This is reflected through our friendly and long standing staff, varied opening hours and easily accessible location....
Located in the heart of Woodlands, we are easily accessible to residents of Woodlands and surrounding areas, such as, Glendalough, Innaloo, Churchlands, Doubleview, Scarborough, Floreat, Stirling, Karrinyup, Osborne Park and Wembley Downs.
Go to Profile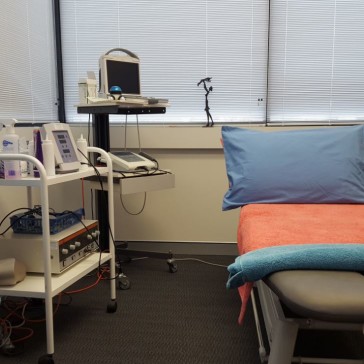 Unit 21 / 127 Herdsman Parade,
Wembley, WA 6014
** We will be closed from 22 December 2017 - 01 January 2018 **
Genesis Physiotherapy was established 23 years ago and has had a close association with the maternity wards at St John of God Hospital since its inception.
Genesis physiotherapy was first registered in 1993 & Cheryl Bryce has remained the principal physiotherapist since its inception. It has always been a practice that specialises in women's health, continence and sexual pain syndromes.
We are ideal for residents of Wembley and surrounding areas including, Wembley Downs, Subiaco, Leederville, Floreat, Claremont, North Perth, Dalkeith. East Perth and City Beach. We invite you to sit in comfort and relax while you wait for your treatment. You are more than welcome to ask our friendly staff if you require supervision for your kids.
Go to Profile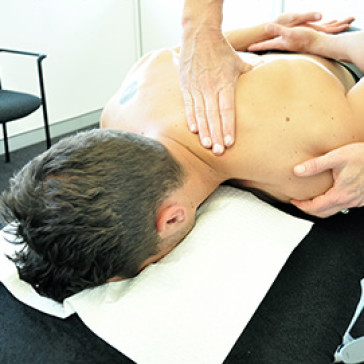 Unit 8 / 57 Burroughs Road,
Karrinyup, WA 6018
Karrinyup Physiotherapy Centre (KPC) aims to create an allied health environment, based on excellence in both clinical skills and customer service that clients enjoy coming to and staff enjoy working in. Owned by directors and physiotherapist's Nicholas Caputi, Jamie Maxwell and Paul Thomason, KPC has been established in the northern suburbs for well over 20 years.
Physiotherapists at KPC are highly experienced in the assessment, treatment and rehabilitation of sports injuries, back and neck pain, women's, men's and pelvic health, acupuncture, clinical pilates, musculoskeletal screening and exercise rehabilitation. We are skilled in a variety of hands on treatment techniques to ensure patients achieve maximal expected recovery...
Go to Profile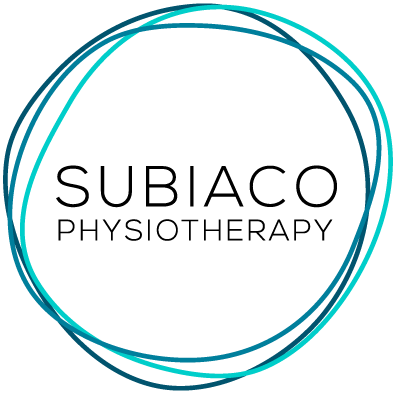 9 Forrest Street,
Subiaco, WA 6008
Welcome to Subiaco Physiotherapy. We are a new, energetic and cutting-edge physiotherapy clinic with highly experienced team members. We are excited to help you to overcome any physical hurdles, and become the best possible version of yourself! We have extensive knowledge, experience and expertise in managing common musculoskeletal conditions such as:
Go to Profile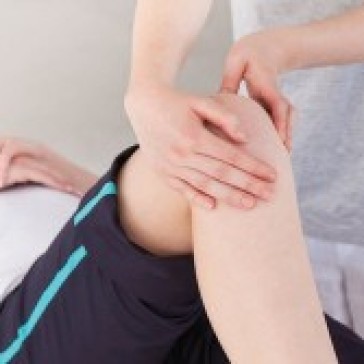 Unit 3 / 158 Cambridge Street,
West Leederville, WA 6007
At Allsports and Family Physiotherapy Perth, we pride ourselves on understanding the importance of returning back to normal pain-free movement in all facets of life.
Whether an elite athlete, fitness goer or just dealing with uncomfortable pain on a day-to-day basis, our therapists at Allsports and Family Physiotherapy will assess, diagnose and analyse the abnormal movement within the musculoskeletal system to determine the underlying the cause of pain or disability.
We work in collaboration with you and the external...
Go to Profile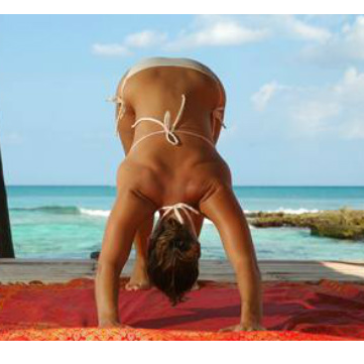 2 / 165 Main St,
Osborne Park, WA 6017
QOL Physiotherapy tailors a program to get you back to being functional, pain free, and achieving the maximum quality of life! The team at QOL Physio are experts in managing pain, whether it be a small niggle or more complex injuries. We recognise that pain can significantly impact many areas of your life including sleep quality, mood, and ability to perform not only...
QOL Physiotherapists are trained to assess your condition, diagnose the problem, and help you understand what's wrong. Your treatment plan will take into account your lifestyle, activities, and general health.The following are common treatment methods our physiotherapists may use:
exercise programs to improve mobility and strengthen musclesjoint manipulation...
Go to Profile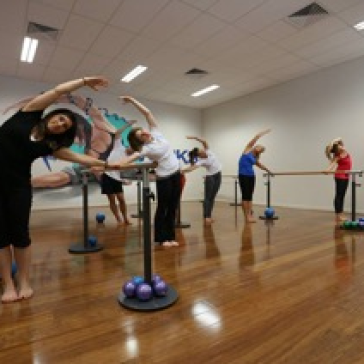 179 York Street,
Subiaco, WA 6008
Physiotherapy Dietitian Massage therapy Schroth Scoliosis Rehabilitation Scoliosis Bracing Rehabilitation Pilates Fitness Pilates / Mat work / Barre / Reformer Pre-natal Mat Pilates Post Natal Pilates
Bodyworks Subiaco staff are hand picked and continuously strive to be the top of their field. We offer internationally accrediated STOTT PILATES and STOTT PILATES Rehab Courses, and we are the only facility in Australasia to have a STOTT PILATES Rehab and Fitness Instructor Trainer on staff. We offer STOTT PILATES Rehab training for health professionals...
Go to Profile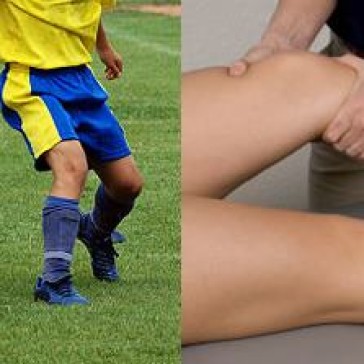 28 Coghlan Rd,
Subiaco, WA 6008
Our personable and highly skilled therapists work closely with you to get you back to health or to keep you on track to attain your goals (lifestyle, sport or work). We have a respected team of experienced and motivated Physiotherapists, with quick access to a wide variety of experienced doctors and allied health practitioners who assist us to manage your injuries.
At MTM Physiotherapy Subiaco we aim to exceed your expectations by providing:
· Evidence based treatment
Go to Profile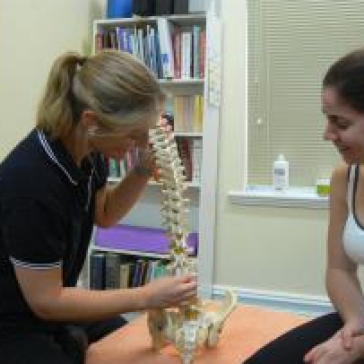 Unit 1 / 396 Oxford Street,
Mount Hawthorn, WA 6016
At our practice we are well aware that not everyone aspires to be an elite athlete. So we adjust our exercise and maintenance programs to suit your individual needs and circumstances. Yes maintenance programs are our aim for you to be able to manage your problem long term and not to have to keep returning to us. That assumes you do the exercises.
Go to Profile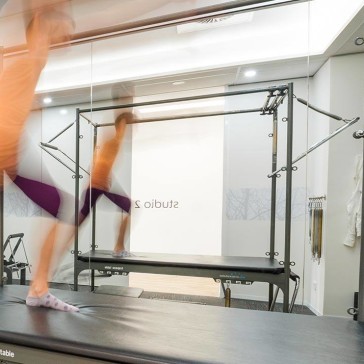 Unit 1 / 3 Sheen Street,
Subiaco, WA 6008
We are a boutique Physio & Pilates clinic where our expertise in manual therapy and specific movement retraining is the key to your recovery. Our physiotherapists are passionate about all things musculoskeletal – from acute to chronic conditions.
Healing through movement creates sustainable healthy bodies and minds. Just as important to us as the high quality of physiotherapy provided, is the warm and friendly service we offer.
We look forward to welcoming you to The Studio soon and endeavouring to ease your pain!
Go to Profile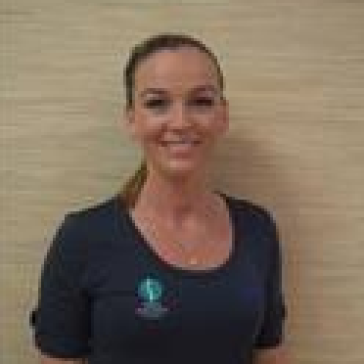 179 York Street,
Subiaco, WA 6008
In between all that she managed to get married (twice) and have five beautiful children. It was not long after she found herself with a back injury, apparently pelvic floor and core muscles are really important (who knew). After physiotherapy, she was recommended to do Pilates. The opportunity arose to take the STOTT reformer course which she has completed...
Go to Profile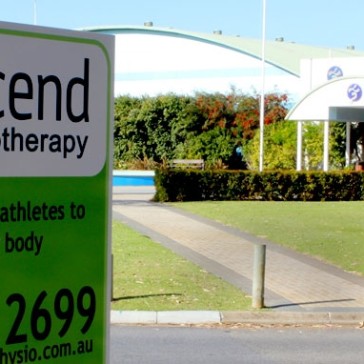 Challenge Stadium,
Stephenson Avenue,
Mount Claremont, WA 6010
Ascend Physiotherapy is located within Challenge Stadium and offers the highest quality physiotherapy treatment (with a focus on active exercise programs) and massage therapy from elite athletes to every body.
You deserve the service that is demanded of us from elite athletes, so achieve your peak at Ascend! At your physiotherapy consult we will:
Listen to your story and get a clear understanding of your problem and goals Thoroughly assess your injury and form a diagnosis based on an evidence-based medical model Provide treatment to address the problem,...
Go to Profile
202 Cambridge Street,
Wembley, WA 6014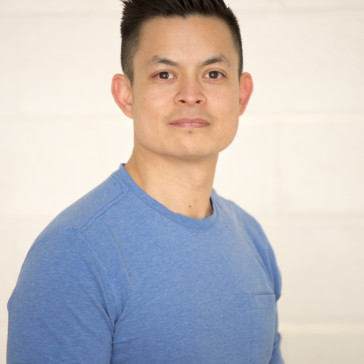 626 Newcastle Street,
Leederville, WA 6007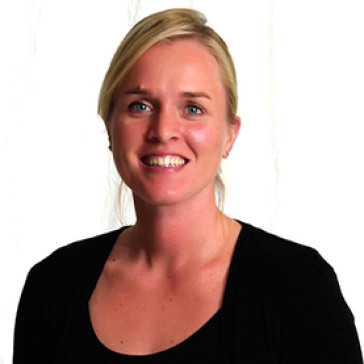 202 Cambridge Street,
Wembley, WA 6014
Simone is a Senior Physiotherapist with 7 years' experience. She graduated with Honours in a Bachelor Science in Exercise Rehabilitation, has a Bachelor Science in Physiotherapy and a Masters in Manual Therapy.
Simon has previously worked in the eastern states and has recently returned to Australia after working with Cirque du Soleil, and has a keen interest in managing chronic lower...
Simone is a member of the Australian Physiotherapy Association and Sports Physiotherapy Australia, loves surfing and beach volleyball, and supporting the Perth Lions netball team.
Go to Profile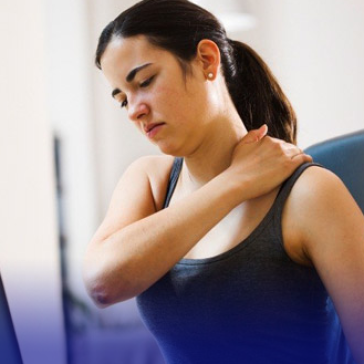 69 Grantham Street,
Wembley, WA 6014
Established in 2002 by Kieran Bell, Biosymm has evolved into a quality physiotherapy and ergonomics centre based in Perth. Our new Wembley branch continues and expands our dedicated team to provide fast, effective, assistance to more patients than ever before.
Their experienced physiotherapists are results driven and use a hands on approach to treatment using a wide variety of manual skills and dry needling acupuncture. These techniques aim to optimise the in-built healing processes of the patients, to help them recover as quickly and effectively as possible.
Their physiotherapists are also involved in preventing injury by providing sound, best-practice advice, and assessment of workstations and work areas.
Go to Profile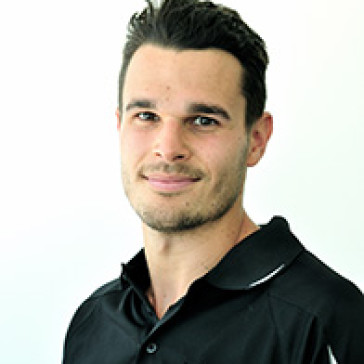 Unit 8 / 57 Burroughs Road,
Karrinyup, WA 6018
Nic has completed a Masters degree in Physiotherapy at Curtin University and a Bachelor of Science (Exercise Science) with Honours at ACU Melbourne. Nic currently treats patients 4 days per week at Karrinyup Physiotherapy Centre as well as working as a physiotherapist for the Western Force Rugby Club. Nic also does sessional lecturing at both Curtin and Murdoch Universities, teaching in a verity of different areas.
Drawing from his experience working in elite sport, Nic's treatment approach includes a combination of dry needling, manual therapy and highly individualised exercise rehabilitation to achieve the best results for his patients. Nic also manages the exercise rehabilitation, strength and conditioning classes in the rehabilitation gym at Karrinyup Physiotherapy...
Go to Profile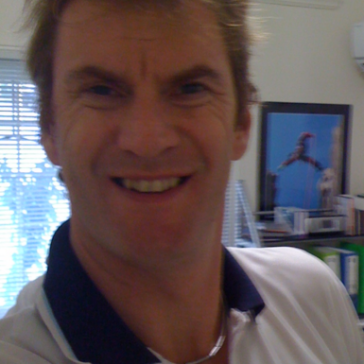 Suites 3 & 4 / 23-25 Bournemouth Crescent,
Wembley Downs, WA 6019
AGPAL
This practice is accredited by Australian General Practice Accreditation Limited (AGPAL). This accreditation is awarded to general practices which achieve nationally recognised standards.
These standards focus on health care quality and patient safety. More about AGPAL
Ok, got it
AGPAL
Mr Simon Bowman is qualified master physiotherapist, with special interests in treating disc & lower back pain; sports and athletics injuries; and chronic & long standing pain. His range of services includes provision of accurate diagnosis and planning of rehabilitation following injury and pain episodes. He has over 13 years of experience within physiotherapy...
Services include -
General physiotherapy Sports physiotherapy Sports Injuries Back pain MVA Neck and nerve pain Shoulder injuries
Go to Profile
Mobile Service,
Perth, WA 6000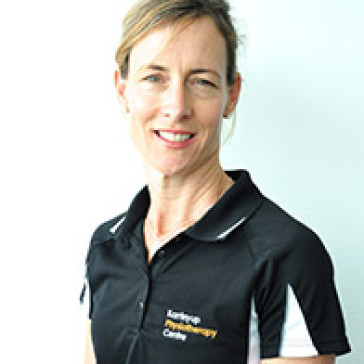 Unit 8 / 57 Burroughs Road,
Karrinyup, WA 6018
Susi graduated from physiotherapy at Curtin University and completed her Masters in Sports Physiotherapy at the University of Queensland in 2001. She is an APA titled Sports Physiotherapist and has worked in a variety of private, sports, university and public settings interstate and in Europe. From a sports perspective she has worked mostly with the running sports of rugby, hockey and AFL but now enjoys and the challenge of helping clients of varied ages get back to a variety of activities ranging from swimming and running type sports...
Go to Profile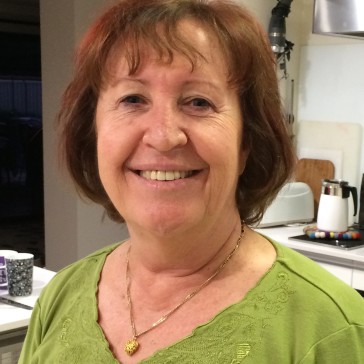 Unit 21 / 127 Herdsman Parade,
Wembley, WA 6014
Cheryl has been working in the Womens Health arena for over 30 years and started Genesis Physiotherapy 23 years ago. While it is very rewarding to be now in a multidisciplinary clinic with a focus on the welfare of Mothers & babies, Genesis also has a large focus on womens health throughout their entire lifespan. We provide a warm environment where there is a lot of interaction between all age groups in a professional but friendly & relaxed atmosphere...
Go to Profile
Finding a physiotherapist in Wembley Downs who's right for you and your level of health cover is easy with HealthEngine.
We provide comprehensive information on physiotherapists and physio clinics available in and around Wembley Downs, including real patient reviews, accreditations, contact details, staff profiles, opening hours, pricing and payment info and much more.
From injury rehabilitation and soft tissue therapy to joint manipulations, we connect you with the best physios and physiotherapy clinics in Wembley Downs when you need it the most.
Browse by location
Within 2km
Within 5km
Show More
Browse by gender
Help