Physiotherapist in Queens Park, WA 6107
Search
Search results for ''
Find a Physiotherapist in Queens Park, WA
Appointments available as soon as possible, even if they're a little outside your location.
60 results found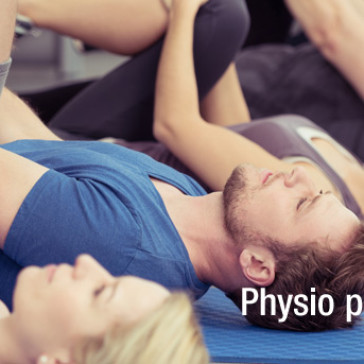 20 Pattie Street,
Cannington, WA 6107
Cannington Physiotherapy has been proudly providing healthcare services to the local community for more than two decades. Over this time we have developed a loyal client base and have treated clients through the phases of their life. From junior sports through to work related injuries, post-operative rehabilitation, post-natal support and more, Cannington
If you are in pain from...
Cannington Physiotherapy offers a variety of services to help you achieve your goals including:
Cannington Physiotherapy is conveniently located within walking distance from Carousel Shopping center and is ideal for patients living in the Queens Park, Victoria Park, Bentley, Wilson, Maddington, Manning, Langford, Parkwood, Lynwood, Ferndale, Kenwick, Thornlie, Beckenham, Canningvale, Welshpool, St James and Wattle Grove.
Go to Profile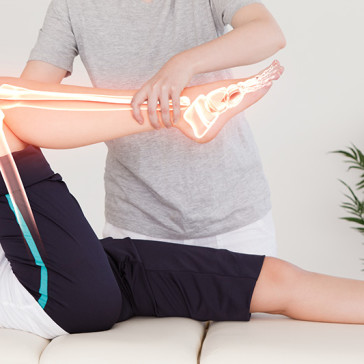 At Arriba Physiotherapy, We come to you...
Our qualified mobile physiotherapists use clinical reasoning and best practice to assess, treat and manage your condition whether you are at home, work, care facility or other sites.
Our vision at Arriba Physiotherapy Mobile Service is excellence in injury rehabilitation, treatment and management for people wherever they may be... whether at home, work,...
Go to Profile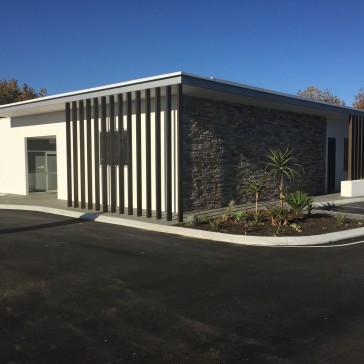 Bentley Plaza Medical Centre,
1140 Albany Highway,
Bentley, WA 6102
Are you ready to experience what it's like to be ultimately free? Imagine a pain free, healthier and happier you. Here at Freedom Physiotherapy Bentley, it is our mission and passion to get you back to exactly where you want to be.
At Freedom Physiotherapy Bentley we understand all pain impacts on our lifestyle, not just our body. We want to get you back to your ideal lifestyle, pain-free and confident. Our professional and experienced staff utilise a flawless paperless system and will provide you with a range of services. Such as physiotherapy, Custom Fitted Orthotics, Bike fits, Pilates,Acupuncture/Dry Needling and much more!
Conveniently located in the Bentley plaza medical Centre, you can find us in the carpark outside the Bentley plaza shopping centre. We are ideal for those who live and work in the area and surrounding suburbs including, Welshpool, Cannington, St James, East Victoria Park, Victoria park, Kenwick, Wilson, Queens park and East Cannington.
Go to Profile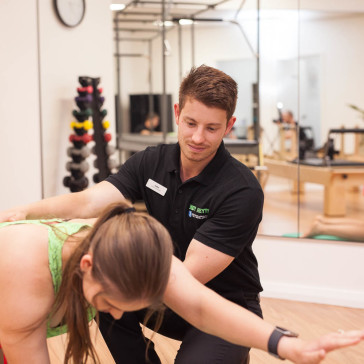 Shop 11A / 338 Hale Road,
Wattle Grove, WA 6107
Body Rhythm Physiotherapy is a family-friendly clinic where our patient's health and wellbeing is our top priority. We promise to provide you with education and advice on your condition so you can work with us to get you back to normal as fast as possible.
Our Physiotherapists will ensure that they find out the cause of your aches and pains and provide you with the best treatment available. Body Rhythm Physiotherapy staff are trained in multiple forms of treatment options and will treat you dependent on your injury or condition.
At Body Rhythm Physiotherapy we use evidence-based practice to provide a wide range of services for all ages, including:...
We are ideally located for residents of Wattle Grove, and surrounding areas, including Forrestfield, Kenwick, East Cannington, Maddington, Thornlie, Kewdale, Victoria Park, Queens Park, Bentley, Maida Vale, Lesmurdie and Welshpool.
Go to Profile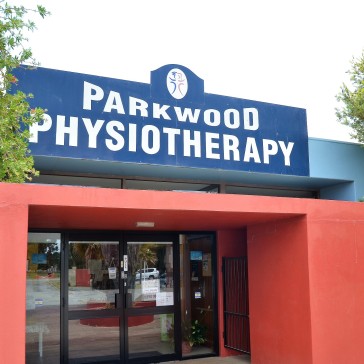 564 Metcalfe Road,
Ferndale, WA 6148
For the past 25 years, Parkwood Physiotherapy Centre has established itself in the local community as a trusted and reliable provider of Physiotherapy Services. We have been serving the locals at the current location on Metcalfe Road for over 12 years.
In June 2016, we have expanded our service to a room at Canning Vale, at the shopping centre opposite to the Canning Vale Primary School, and named Livingston Physiotherapy Centre on Waratah Boulevard.
Our philosophy is to provide quality care that is evidence based. As such our treatment focus is centred on manual therapy in conjunction with appropriate...
Go to Profile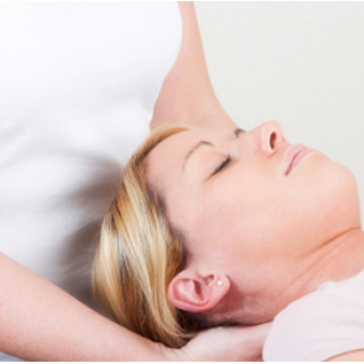 2 / 771 Albany Highway,
East Victoria Park, WA 6101
East Vic Park Physiotherapy has been providing high quality physiotherapy services for over 20 years.
Our team of Musculoskeletal and Sports physiotherapists are trained and experienced in providing exceptional care to clients with a variety of musculoskeletal disorders and sports injuries.

Our aim is to enable our clients to participate in work, life and sport to their full capacity. Whether this be returning from injury, or preventing it, our physiotherapists will provide comprehensive assessment, advice and treatment to ensure a safe and speedy recovery.

The physiotherapists display a keen interest in management of sporting injuries,...
Go to Profile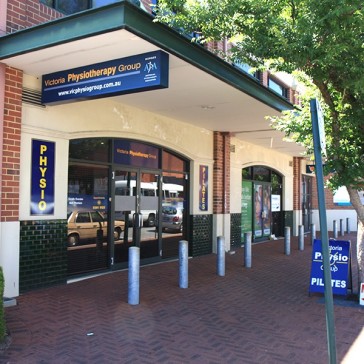 Suite 5 / 734 Albany Hwy,
East Victoria Park, WA 6101
Victoria Physiotherapy Group is dedicated to providing quality, professional health care, using the latest treatment strategies. Our interactive and "hands on" approach to your management puts us at the forefront of the Physiotherapy profession. Since our opening over 15 years ago we have expanded our health services to include Massage Therapy, Exercise Physiology and Dieticians.
Our Physiotherapists are highly motivated and dedicated to providing quality care and service, to ensure an optimal recovery. We can help with a comprehensive range of matters, including:

Victoria Physiotherapy Group is conveniently located within the Victoria Medical Group in East Victoria Park, servicing clients in East Victoria Park and the surrounding suburbs, including Lathlain, Rivervale, Carlisle, Kewdale, Welshpool, Bentley, Queens Park, Cannington, Waterford, Karawara and South Perth. We are close to public transport services...
Go to Profile

111 Orrong Road,
Rivervale, WA 6103
Rivervale Physiotherapy is here to provide experienced, quality, physiotherapy to our local community. Our friendly staff provide care and treatment which will help promote the general health of our patients, as well as dealing with specific conditions.
Our experienced physiotherapists can provide a variety of assistance, including:
Manipulative and Sports Physiotherapy
Go to Profile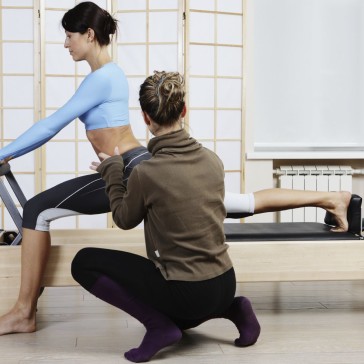 Suite 3 / 76 Hale Road,
Forrestfield, WA 6058
Part of the Mead Physio Group, in practice for nearly 15 years, our new rooms in Forrestfield are now available, dedicated to providing quality Physiotherapy and education to our patients.
MPG recruits well educated Physiotherapists, and provide a variety of services to a wide range of clients, including:
Physiotherapy
Go to Profile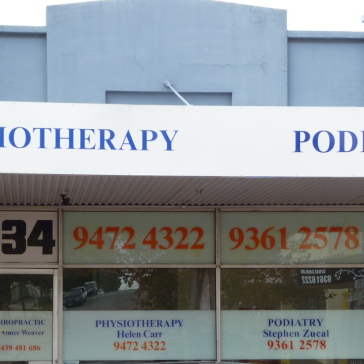 334 Albany Highway,
Victoria Park, WA 6100
Conveniently located at the intersection of King George St and Albany Hwy.
We have serviced the surrounding suburbs of South Perth, Kensington, St James, Carlisle, Lathlain and Burswood for 11 years.
Go to Profile

Unit 29 / 53 Cecil Ave,
Cannington, WA 6107
We believe that no one should live with pain. We want everyone to live a life they love and we are here to help. Our Physiotherapy Clinic in Cannington is co-located with Carousel Podiatry, so together we can look after your body from head to toe.

We believe that the key to getting good results and minimising recurrences of injuries...
No referral is required for physiotherapy treatment. We also accept referrals from doctors to look after war veterans and people on the enhanced primary care programs. We are registered with all health funds including Bupa, HBF, HIF and Medibank Private and more.
Go to Profile
Unit 29 / 53 Cecil Ave,
Cannington, WA 6107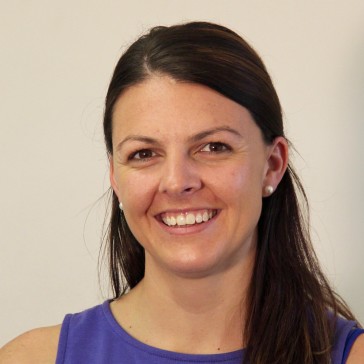 20 Pattie Street,
Cannington, WA 6107
Kelsey has been treating at Cannington Physiotherapy for the past 5 years. She has an interest in sports physiotherapy and musculoskeletal conditions. She works with the Demons State League Netball club and is a keen netballer herself. Kelsey is also one of our pilates physiotherapists.
Go to Profile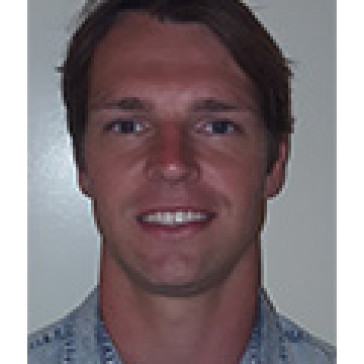 111 Orrong Road,
Rivervale, WA 6103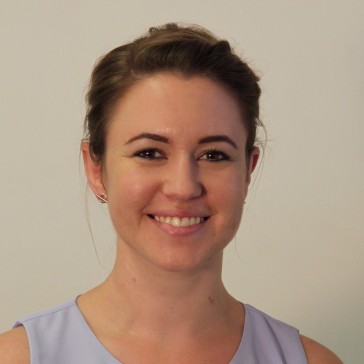 20 Pattie Street,
Cannington, WA 6107
Jenna graduated from Notre Dame in 2010. She has since been working in the private practice setting treating all musculoskeletal conditions. She is a highly trained pilates physiotherapist and teaches physio pilates at Cannington Physiotherapy. Outside of work, Jenna enjoys dancing and travelling.
Go to Profile
Suite 5 / 734 Albany Hwy,
East Victoria Park, WA 6101
Melinda graduated from Curtin University in 1994 and has since worked almost exclusively in the field of musculoskeletal physiotherapy both in Australia and the UK. She has been teaching clinical pilates since 2007 and has training in the Polestar Pilates method. She has a particular interest in dry needling, myofascial therapy and core stability training for rehabilitation of kinds of musculoskeletal problems.
Go to Profile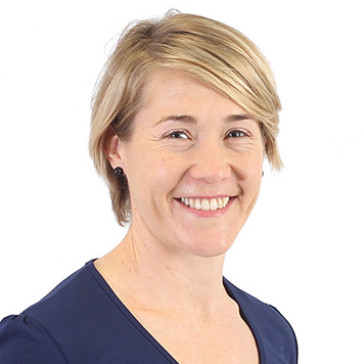 Suite 5 / 734 Albany Hwy,
East Victoria Park, WA 6101
Karlee is a Senior Physiotherapist and Clinical Pilates instructor, who has worked in private practice since graduating from Curtin University 9 years ago. She has a special interest in the management of spinal pain.
Karlee is an accredited practitioner of the Sarah Key Method (www.sarahkey.com), a specific treatment and exercise approach for chronic spinal pain. Karlee is also trained in Anatomical Acupuncture and Womens Health Physiotherapy.
Karlee's main aims as a physiotherapist include educating clients about their injury/pain and involving the client in an...
Go to Profile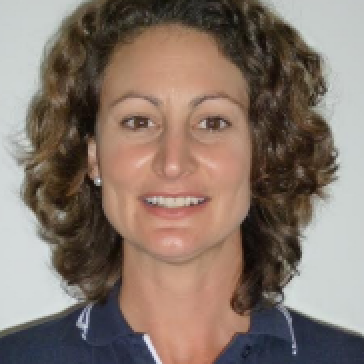 334 Albany Highway,
Victoria Park, WA 6100
- Principal physiotherapist
- Dry Needling Practitioner
- Muscle Energy Practitioner
- Areas of interest lower back and pelvis, neck and headaches, exercise
Go to Profile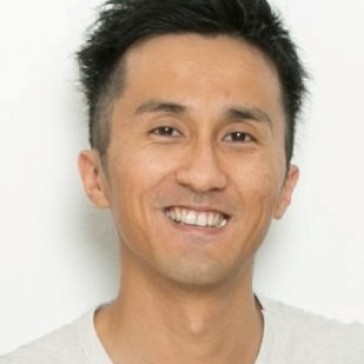 564 Metcalfe Road,
Ferndale, WA 6148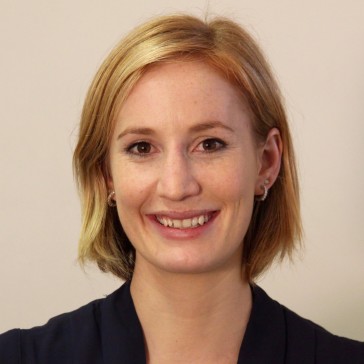 20 Pattie Street,
Cannington, WA 6107
Jess graduated as a physiotherapist from Notre Dame University in 2010 and has worked primarily in private practice since graduation. During her studies, she worked as a sport trainer for an amateur rugby club. She has a particular interest in sports related injuries, pilates for both women's health and rehabilitation and enjoys working with children. She has completed a course in dry-needling...
Go to Profile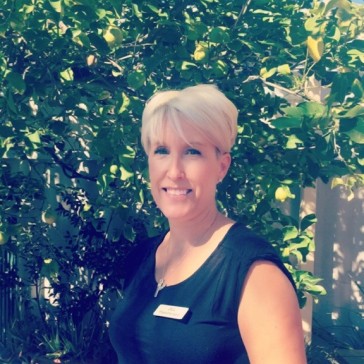 Bentley Plaza Medical Centre,
1140 Albany Highway,
Bentley, WA 6102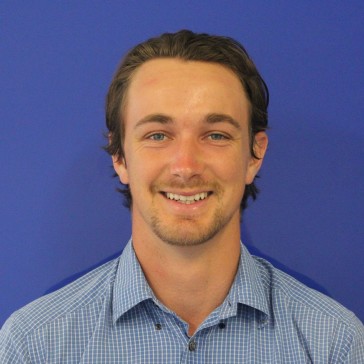 111 Orrong Road,
Rivervale, WA 6103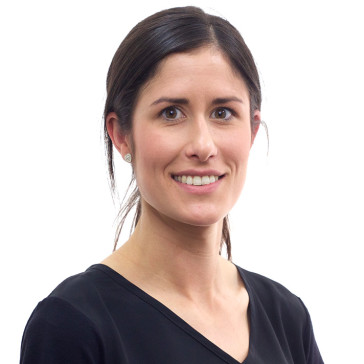 Suite 5 / 734 Albany Hwy,
East Victoria Park, WA 6101
Aleece holds a Masters of Physiotherapy degree from Curtin University. She also has previously completed a Bachelor of Exercise and Sports Science and a Post Graduate Diploma of Exercise Physiology from the University of Western Australia. She enjoys treating a range of different conditions and has developed a keen interest in musculoskeletal injuries and rehabilitation.
Go to Profile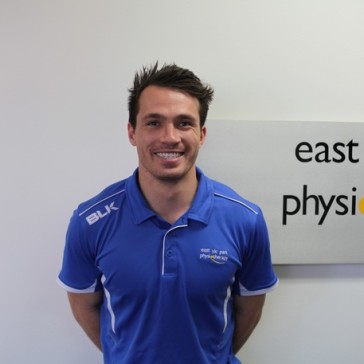 2 / 771 Albany Highway,
East Victoria Park, WA 6101
A graduate from Curtin University, Brett join the East Vic physio team in 2013 with a keen interest injury prevention, sport rehabilitation and performance improvement....
Brett enjoys working with the adolescent population and is currently workings the colts physiotherapist for the Perth Demons Football Club. He enjoys helping them reach their full potential!
Go to Profile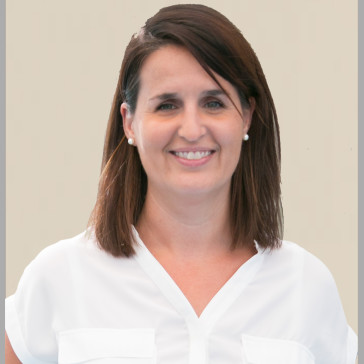 20 Pattie Street,
Cannington, WA 6107
Silvia graduated as a physiotherapist in 1999, Madrid, Spain. After 11 years working in Workplace Rehabilitation she commenced in private practice for the last 6 years in Australia. She completed a Masters in Osteopathy and Myofascial Release Therapy that enables her to treat with a holistic approach. Her clinical interest are neck and back pain, headaches, shoulder conditions and jaw...
Go to Profile
Finding a physiotherapist in Queens Park who's right for you and your level of health cover is easy with HealthEngine.
We provide comprehensive information on physiotherapists and physio clinics available in and around Queens Park, including real patient reviews, accreditations, contact details, staff profiles, opening hours, pricing and payment info and much more.
From injury rehabilitation and soft tissue therapy to joint manipulations, we connect you with the best physios and physiotherapy clinics in Queens Park when you need it the most.
Browse by location
Within 2km
Within 5km
Show More
Browse by gender
Help