Physiotherapist in Marangaroo, WA 6064
Search
Search results for ''
Find a Physiotherapist in Marangaroo, WA
Appointments available as soon as possible, even if they're a little outside your location.
63 results found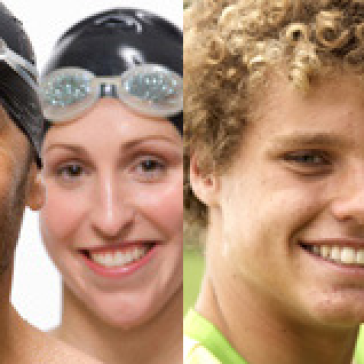 Cnr Wanneroo Road and Hepburn Avenue,
Madeley, WA 6065
We are experts in assessing and diagnosing your joint, muscle and nerve pain.
Not only do we treat your condition but we will provide you with a comprehensive report telling you what the problem is and;
Go to Profile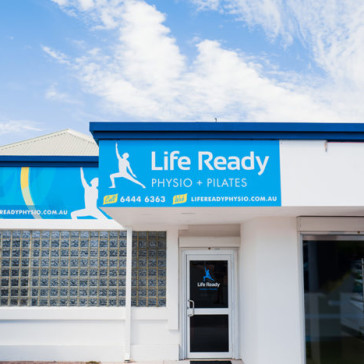 52 Highclere Boulevard,
Marangaroo, WA 6064
Life Ready Physio Marangaroo is conveniently located next door to the Highclere Family Medical Practice and our number one priority is achieving the safest and fastest recovery for our clients – getting you back to work or back on the field, and back to living your best life as soon as possible.
We offer the following services:
Physiotherapy Dry needling Medicare chronic disease management Workers' compensation claims Exercise rehabilitation
Your body deserves the best treatment, so if you have a work, motor vehicle or sports injury, are recovering from surgery, or even having just aches and pains, our experienced physiotherapists are here for you.
At Life Ready Physio Marangaroo, we also service patients in surrounding suburbs including Alexander Heights, Darch, Girrawheen, Koondoola, Landsdale, Madeley and Wangara.
Go to Profile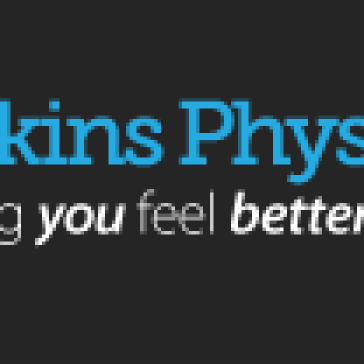 Jenkins Physiotherapy,
210 Wanneroo Road,
Madeley, WA 6065
Our physiotherapists are professionally trained, creative and enthusiastic to help you achieve the outcomes you want.
Sustaining an injury through sports or general day to day life can be frustrating. We know you are busy and have taken valuable time out of your life to address a problem. We work hard to provide effective treatment and ongoing support. Expect home physiotherapy exercises to help you recover and get back on with your life.
Jenkins Physiotherapy enjoys a good rapport with the local community, GPs, and local sporting clubs. We will be happy to discuss your injury/treatment with you at your appointment...
We are ideal for those who live and work in Madeley and surrounding suburbs including, Wanneroo, Edgewater, Woodvale, Kingsley, Wangara, Darch, Landsdale, Marangaroo and Girrawheen.
Go to Profile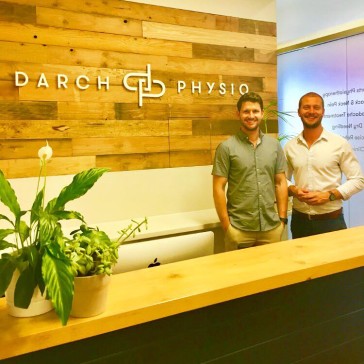 Darch Plaza,
Shop 16 / 225 Kingsway,
Darch, WA 6065
Darch Physio is a modern & energetic practice that offers a holistic approach to physiotherapy care and sports rehabilitation. As clinicians, we genuinely care about our clients. We are passionate, dedicated and take great reward in seeing our clients successfully meet their desired goals and get the best out of themselves.
We offer a comprehensive range of services, such...
Located in the heart of Darch, we are easily accessible to residents of Darch and surrounding areas, such as Landsdale, Madeley, Marangaroo, Greenwood, Kingsley, Woodvale, Ballajura, Wangara, Warwick and Duncraig. We are close to public transport and there is street parking for those who prefer to drive.
Go to Profile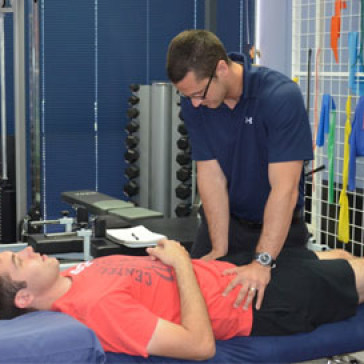 26 Dugdale Street,
Warwick, WA 6024
No matter what it is that has made you seek physiotherapy treatment or whether you are young or old, let a Move Well Physiotherapist start you on the right path to full pain-free function.
We are very good at what we do. Move Well Physiotherapists provide excellent patient care through high clinical and professional standards and exceptional customer service. Ongoing research into physiotherapy clinical practice and technology have facilitated significant advances in physiotherapy. Move Well Physiotherapists regularly update their knowledge and skills by attending group training sessions and attending courses accredited by the Australian
Go to Profile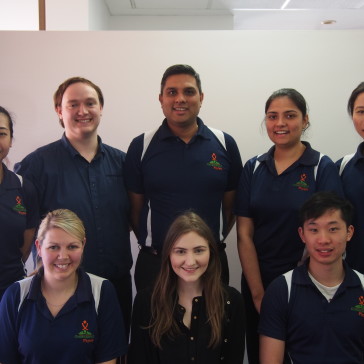 Unit 5 / 9 Coolibah Drive,
Greenwood, WA 6024
Welcome to Greenwood Physio.
Greenwood Physio is a well established physiotherapy practice known for providing top quality assessment and treatment to Greenwood and the suburbs surrounding.
Physiotherapy Hydrotherapy Lymphoedema Vestibular/Neurological Rehabilitation Rehabilitation Acupuncture Kinesio Taping Motor Vehicle Injuries Workers Compensation DVA/EPC Women's Health Aged Care Home Visit Services Clinical Pilates Therapeutic Massage
Greenwood Physio is located adjacent to Coolibah Medical Centre- giving patients' easy access to their GP and other services. The practice is also in close proximity to a number of other clinics and allied health services, including pharmacies, dentists and psychologists. Adjacent to Greenwood Village shopping complex, the practice has ample parking...
Go to Profile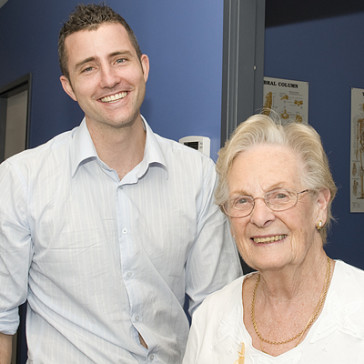 Shop 2 / 127 Moolanda Boulevard,
Kingsley, WA 6026
As a family focused clinic, the team at Empower Physiotherapy are devoted to putting the "care" back into healthcare as they deliver a level of service that has sadly become increasingly rare in recent times.
With four dedicated private treating rooms, and an expansive state of the art Clinical Pilates Studio and Rehabilitation Gym, Empower Physiotherapy is equipped to provide exactly the right sort of input at precisely the right time, regardless of your age, condition, or ability level.
Convenietly located in the Moolanda Village complex we are nestled on Moolanda Boulevard, which runs between Whitfords and Hepburn Avenues. There is ample parking in front of the clinic for those who prefer to drive. We are ideal for those who live and work in Kingsley and surrounding suburbs including Woodvale, Greenwood, Padbury, Madeley, Darch,...
Go to Profile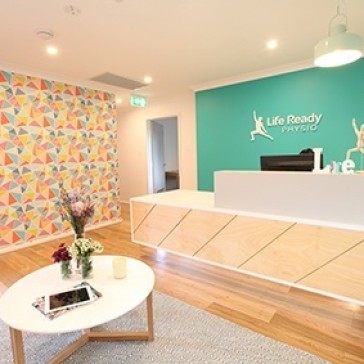 585 Beach Road,
Warwick, WA 6024
Located at 585 Beach Road in Warwick, with adjacent parking just steps from Warwick train station, the Life Ready Physio Warwick team is passionate about health, well-being and preventative advice.
Physiotherapy Clinical Pilates Gym Rehabilitation Remedial Massage Therapy Falls prevention
We service Warwick and surrounding suburbs including Hamersley, Carine, Greenwood, Duncraig, Balga, Marangaroo, Balcatta and Karrinyup.
Go to Profile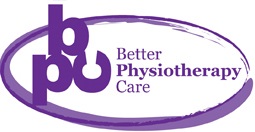 2 / 110 Illawarra Crescent,
Ballajura, WA 6066
Better Physiotherapy Care Ballajura clinic has been providing physiotherapy services to the local community for over 20 years. Our aim at BPC Physiotherapy is to restore pain free function through effective assessment and treatment for all our patients.
Our team of highly qualified physiotherapists use the latest advances in physiotherapy treatment to provide the most appropriate treatment for you. We also work closely with your doctor and other health professionals to ensure you have the best care possible. We will respect and support each person who comes to our clinic.
BPC Physiotherapy strives...
Better Physiotherapy Care is ideal for patients of Ballajura and surrounding suburbs including Landsdale, Madeley, Marangaroo, Girrawheen, Mirrabooka, Malaga and Beechboro. Our Ballajura Clinic (formerly called Ballajura Physiotherapy Clinic) is located on Illawarra Crescent next to the Ballajura-Alexander Heights Surgery.
Go to Profile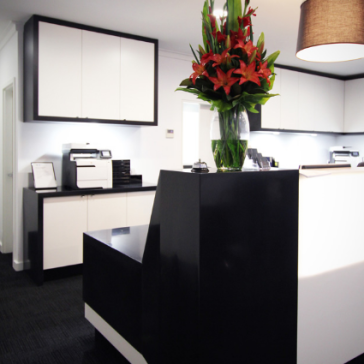 Unit 5 / 62 Creaney Drive,
Kingsley, WA 6026
To get the best from your physiotherapy appointment it is important that you come to your consultation prepared. Know exactly what you wish to discuss and give some thought to symptoms you are experiencing or the treatment options you are expecting.
Kingsley Physiotherapy works closely with the doctors at Kingsley Medical to offer a variety injection treatment options not offered at any other physiotherapy clinic in this state. These include Platelet Rich Plasma and Autologous Blood Injections for chronic tendonitis, lumbar pain and bursitis as well trigger point injections, prolotherapy for chronic tendonitis and bursitis.
Go to Profile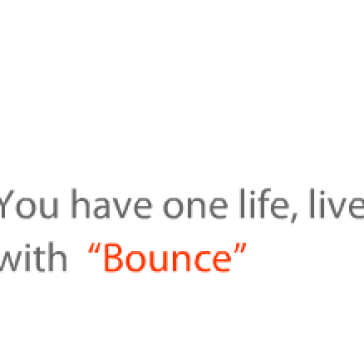 Suite 19 / 257 Balcatta Road,
Balcatta, WA 6021
Bounce Physiotherapy has been a provider of high standard physiotherapy, massage, pilates and rehabilitation services for more than 15 years. Our commitment is to provide the "best quality care for all your pain and injury requirements" fitting in with our vision.
Our dedicated staff of physiotherapists and massage therapist are constantly upskilling via continuing education to maintain our high standards and be at the forefront of evidence based practice.
All new clients to the practice require an initial consult. At your initial consult, your physiotherapist will conduct a detailed examination to determine...
Go to Profile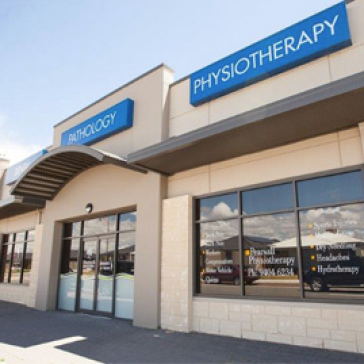 Unit 4 / 155 Willespie Drive,
Pearsall, WA 6065
Move Forward are excited to bring their high level of Physiotherapy services to the suburb of Pearsall and the Pearsall Medical Centre. After forming a strong relationship with Dr Ben Banwait in his time at the Quinns Medical complex (where Quinns Physiotherapy is located) Ben Gabrovec jumped at the chance to open a Physiotherapy clinic at his new Pearsall Medical Centre. Opening at the start of 2014 we are now an active member of the local community and helping everyone with their aches and pains.
Now an established local provider of Physiotherapy services from 10 locations including Quinns, Ocean Keys , Currambine and Pearsall, the success of Move Forward in the area shows the reward for having the best trained, highly motivated and friendly staff waiting to look after you."
In order to provide you with the best possible clinical care Move Forward...
Go to Profile
Unit 2 / 73 Gibson Avenue,
Padbury, WA 6025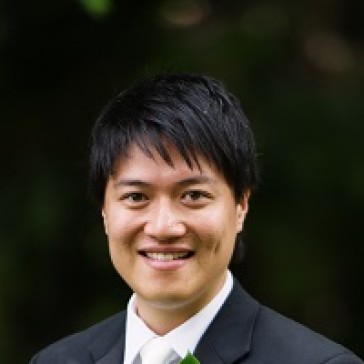 Unit 5 / 9 Coolibah Drive,
Greenwood, WA 6024
While in the acute hospital setting, Chris has extensive expertise in all areas of Physiotherapy and has taken a particular interest in Emergency Department Physiotherapy and Vestibular Physiotherapy. He has gained a wide range of experience Vestibular Rehabilitation - treating emergency and outpatient Vestibular patients, attending courses and webinars,...
Go to Profile
Unit 5 / 62 Creaney Drive,
Kingsley, WA 6026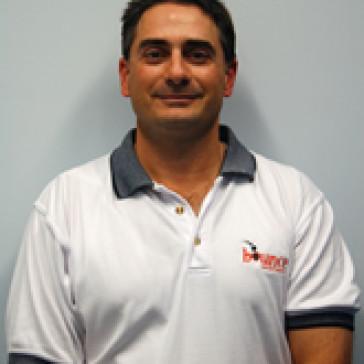 Suite 19 / 257 Balcatta Road,
Balcatta, WA 6021
Sandro has been a clinician for over 20 years. His many credentials include:
Former National Chair of the Private Physiotherapists Association of Australia Former State Chair of the Western Australian Chapter of the Private Physiotherapists' Association of Australia Former representative on the Australian Physiotherapy Association State Council Involvement as organising committee at National Physiotherapy Conferences.
Go to Profile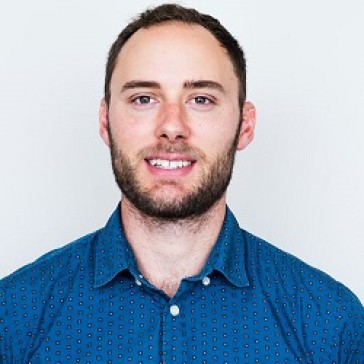 52 Highclere Boulevard,
Marangaroo, WA 6064
He has also completed additional study in Dry Needling, Functional Sports Strength and Conditioning. In recent times he has been working in the occupational health sector, as an on- site physiotherapist where he has gained significant experience in ergonomics, workplace injury management and gym- based rehabilitation. He has also completed a Graduate Diploma in Occupational Health and Safety from Curtin University in the process.
Go to Profile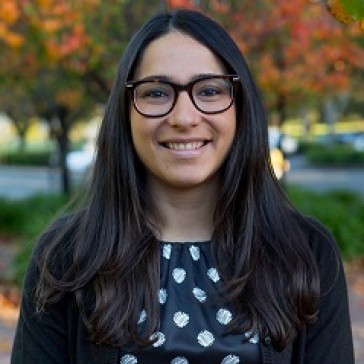 585 Beach Road,
Warwick, WA 6024
Since completing her physiotherapy degree at Curtin University, Féline has worked extensively in the private practice setting and enjoys treating a wide range of musculoskeletal conditions and working with people from all walks of life.
Féline is trained in dry needling and also has a special interest in exercise rehabilitation and Pilates. She has...
Go to Profile
Unit 5 / 62 Creaney Drive,
Kingsley, WA 6026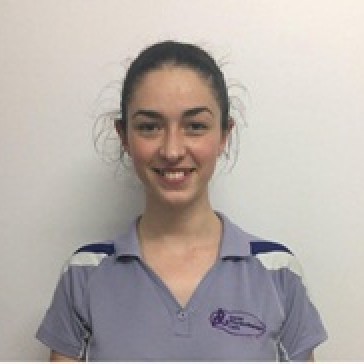 2 / 110 Illawarra Crescent,
Ballajura, WA 6066
Naomi obtained her Bachelor of Physiotherapy (with distinction) from Curtin University and recently joined the team at Better Physiotherapy Care. She has interests a many branches of physiotherapy including dry needling, spinal pain, post-surgical rehabilitation, women's health & neurological physiotherapy (including dizziness). She has also worked closely with various sporting teams including Kalamunda Districts Rugby Union Club where she assists in the early rehabilitation of sporting injuries. Recently Naomi works closely with the Ballajura Football Club to assist players with any
Go to Profile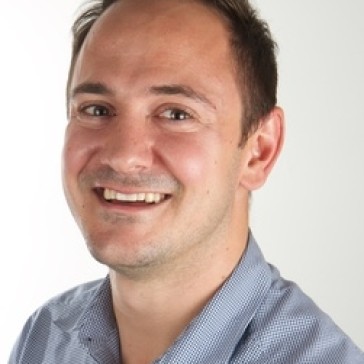 Cnr Wanneroo Road and Hepburn Avenue,
Madeley, WA 6065
Jos is the owner and Practice Principal of LifeCare Kingsway Physiotherapy, LifeCare Joondalup and also works at LifeCare Prendiville. In 2011 he returned to Curtin University to complete a post graduate Masters degree in Clinical Physiotherapy (Manips) and graduated in 2012. During his masters degree he was involved in a research project investigating chronic low back pain, which was published in 2014.
Jos has a keen interest in the treatment and management of chronic neck and lower back pain. He also has background working with semi-professional sporting teams and playing...
Qualifications: Masters of Clinical Physiotherapy (Manipulative therapy) Bachelor of Science (Physiotherapy) Professional memberships: APA (Australian Physiotherapy Association) PBA
Go to Profile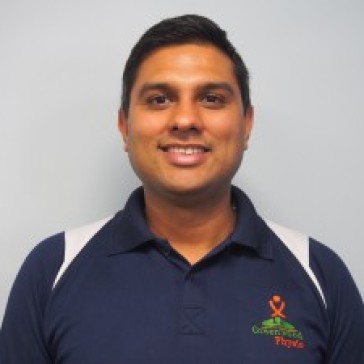 Unit 5 / 9 Coolibah Drive,
Greenwood, WA 6024
Nitin is currently not available for online booking, please phone the practice for bookings.
Nitin graduated from Curtin University in 2006 and has since worked intensively in various physiotherapy settings. He is the director of Greenwood Physio. Prior to becoming a physiotherapist, Nitin was a qualified computer engineer.
Before setting up Greenwood Physio, Nitin gained experience working with various organisations (Morley Medical Centre, Mount Hospital and Sport Med Murdoch). Currently, Nitin also works as a consultant Physiotherapist providing complete physiotherapy solutions to various age care facilities across Perth.
Nitin has completed post graduate training in...
Go to Profile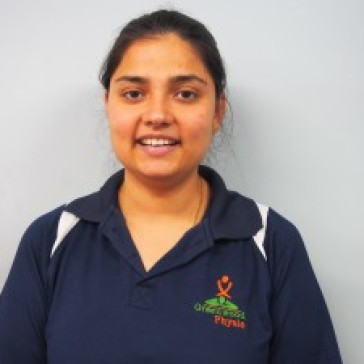 Unit 5 / 9 Coolibah Drive,
Greenwood, WA 6024
Niyaiti only treats lymphoedema conditions, please call the clinic on 92460882 to make...
Niyati graduated from Curtin University in 2010 with a degree in physiotherapy. She then went on to complete her post graduate training in Lymphoedema management.
Since then she has worked for Mount Hospital and Attadale Hospital in various physiotherapy areas including ICU, oncology, rehabilitation, orthopaedics, training of pelvic floor muscles using Real-time Ultrasound and ante/post natal related women's health issues.
Go to Profile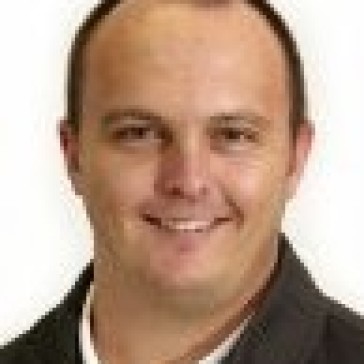 Cnr Wanneroo Road and Hepburn Avenue,
Madeley, WA 6065
Arno completed his studies in 2000 at UCT in South Africa. He spent four years working in the UK and one year in South Africa after which, he made the move...
Qualifications: Bachelor of Science (Physiotherapy) University of Cape Town Professional memberships: Physiotherapists Registration Board of WA (PRBWA) Australian Physiotherapy Association (APA)
Go to Profile
Cnr Wanneroo Road and Hepburn Avenue,
Madeley, WA 6065
Finding a physiotherapist in Marangaroo who's right for you and your level of health cover is easy with HealthEngine.
We provide comprehensive information on physiotherapists and physio clinics available in and around Marangaroo, including real patient reviews, accreditations, contact details, staff profiles, opening hours, pricing and payment info and much more.
From injury rehabilitation and soft tissue therapy to joint manipulations, we connect you with the best physios and physiotherapy clinics in Marangaroo when you need it the most.
Help