Physiotherapist in Huntingdale, WA 6110
Search
Search results for ''
Find a Physiotherapist in Huntingdale, WA
30 results found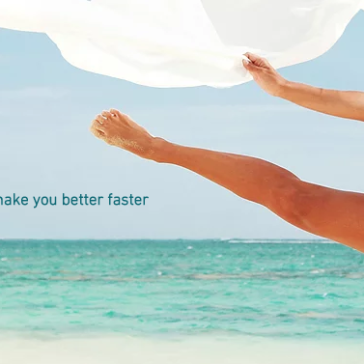 246 Amherst Road,
Canning Vale, WA 6155
Physiotherapy West has been providing high quality, professional physiotherapy services to the Canning Vale and surrounding areas for over ten years. We use current, clinically proven evidence based techniques and may work with your doctor and other health professionals to get the best possible outcome for your condition.

All staff at Physiotherapy West are committed to a holistic approach to your health. This means that we look at you as a "whole" person and don't just treat the symptoms. This enhances our service and treatment outcomes.

In addition to Physiotherapists, we also have Remedial Massage Therapists and Clinical Psychologists working from our premises. We have onsite parking and we are ideally located for residents of Canning Vale (100 meters from the Vale Shopping Centre), and surrounding areas, including Thornlie, Harrisdale, Piara Waters, Southern River, Huntingdale, Gosnells, Byford, Banjup and Jandakot.
Go to Profile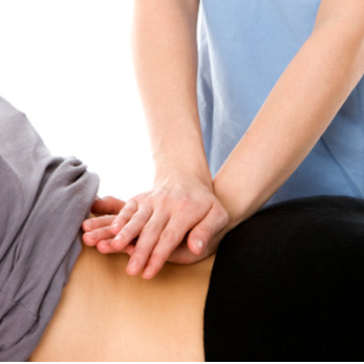 2 Blackburn Street,
Maddington, WA 6109
Maddington Physiotherapy Centre was established in 1983. We are a very successful and well-known private physiotherapy practice.
We offer a wide range of physiotherapy services, ensuring a high standard of patient care. Some of the services that our qualified professionals provide are: treatment of back neck and other spinal problems, chronic and arthritic pain, work related injuries, motor vehicle injuries, postural assessment, back education and braces.
We also provide: Clinical Pilates, hydrotherapy (aqua physiotherapy), massage by qualified remedial massage therapists,...
Conveniently located opposite Range Ford and close to Maddington McDonald's, we are ideal for those who live and work in Maddington and surrounding suburbs including, Gosnells, Thornlie, Huntingdale, Kenwick, Beckenham and Canning Vale.
Go to Profile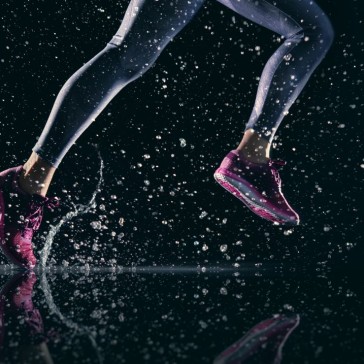 38 Murdoch Road,
Thornlie, WA 6108
At Enhance Physiotherapy our priority is always you. What are your goals? To be pain-free? To function normally again? To return to your chosen career or the sport you are passionate about as quickly as possible? To run, swim or cycle further than you ever have before? Whatever your goal, we believe you can achieve it and we'll support you every step of the way.
Our Physiotherapists are committed to providing the highest quality service in assessment, diagnosis, treatment and prevention of pain and injury. Our goal is to ensure you get the results you want.
How are we different?
Go to Profile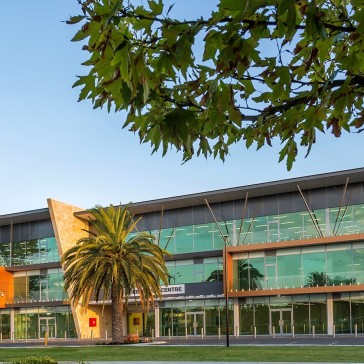 2 Queensgate Drive,
Canning Vale, WA 6155
WA Health Group was founded by a Chris Carr and Lennon Correia, both proud Western Australians looking to improve health and function of the local community. We pride ourselves in offering an evidenced based high quality service through our 'hand picked'...
WA Health Group was founded in 2013 with the belief that trust is central to running an allied health business. They believe clients want clear advice with regards to their pain and a clear path to solving their problems. Clients will benefit from the expertise of Allied Health Professional employed within our group to meet needs of their health concerns...
Our physiotherapists are highly skilled and treat a variety of sporting and musculoskeletal injuries.
Go to Profile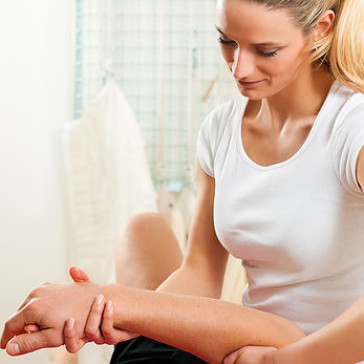 Unit 9B / 98 Waratah Boulevard,
Canning Vale, WA 6155
Since 1992, Parkwood Physiotherapy Centre has established itself in the local community as a trusted and reliable provider of Physiotherapy Services. We have been serving the locals at the current location on Metcalfe Road since 2005.
In June 2016, we have expanded our service to a room at Canning Vale, at the shopping center opposite to the Canning Vale Primary School, and named Livingston Physiotherapy Centre on Waratah Boulevard.
We are ideal for those who live and work in Canning Vale and surrounding suburbs including Southern River, Harrisdale, Willetton, Leeming, Bull Creek, Piara Waters and Huntingdale. You can find us located in the Waratah Shopping Centre, next to the real estate agent and the medical center. And there is plenty of parking on site for those who prefer to drive.
Go to Profile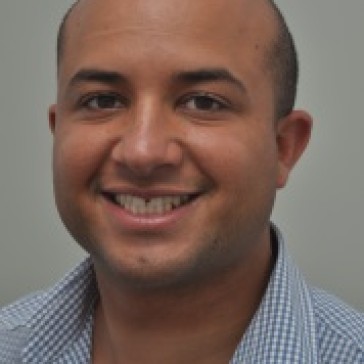 2 Queensgate Drive,
Canning Vale, WA 6155
Samy completed his physiotherapy degree at Curtin University in 2010, He has recently joined the team at midland physiotherapy after working in rural south west Australia in the private practice setting.
Clinically Samy has had experience working with a local rugby and soccer team. He has a keen interest in the rehabilitation of sporting injuries and the treatment of posture related spinal injuries.
Go to Profile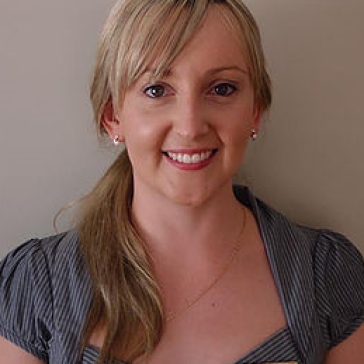 246 Amherst Road,
Canning Vale, WA 6155
Kate trained at Curtin University in Perth and has been at Physiotherapy West since 2011. She is great with children and has a special interest in the treatment and rehabilitation of chronic back problems. Kate enjoys keeping fit playing netball and attends personal training sessions when able. During her time with us, we have seen Kate build a house, get engaged, and then get married. Kate and her husband are expecting...
Go to Profile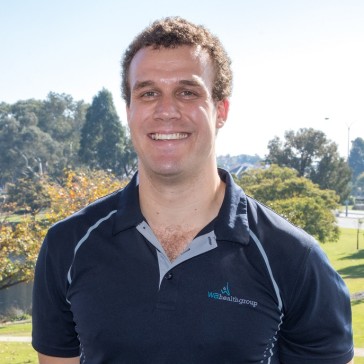 2 Queensgate Drive,
Canning Vale, WA 6155
Chris is a 2008 graduate of Curtin University. Since graduating he has worked in the Fremantle and Manning areas. Chris currently works in a specialised field of physiotherapy alongside orthopaedic surgeons, sports doctors and allied health professionals in some of Perth's major hospitals.
From 2010-2012 Chris worked internationally as a Physiotherapist in Orthopaedic Hospitals in the UK and Ireland. Chris is currently studying towards a Master of Clinical Physiotherapy at Curtin University in order to provide his patients with the most up-to-date evidence-based practice.
Chris is a caring and compassionate Physiotherapist and likes to...
Go to Profile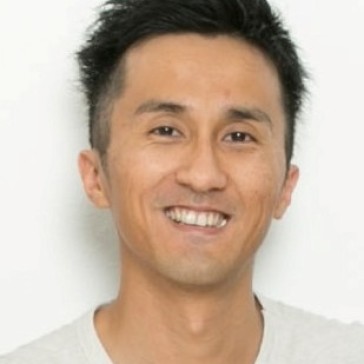 Unit 9B / 98 Waratah Boulevard,
Canning Vale, WA 6155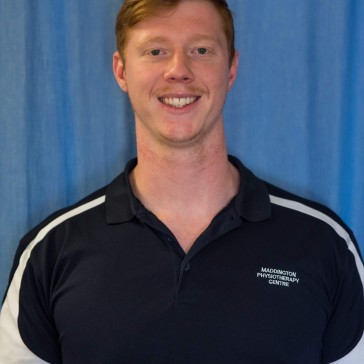 2 Blackburn Street,
Maddington, WA 6109
Jack takes a special interest in all things sport and gym related and as such has become an accredited Strength and Conditioning Coach as well as a Level One Olympic Weight Lifting Coach. Jack enjoys treating sports/gym related injuries, shoulder and knee pain, spinal pain, as well as tendinopathies.
Go to Profile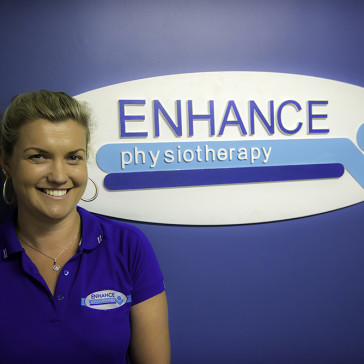 38 Murdoch Road,
Thornlie, WA 6108
Belinda is the owner, Director and driving force behind Enhance Physiotherapy.
With over 14 years of hands-on experience, there isn't much from a pain and injury perspective that Bel hasn't seen (and fixed!) Belinda also has extensive experience working with both elite and amateur level athletes, as well as coaching staff in the sporting arena, thus...
Go to Profile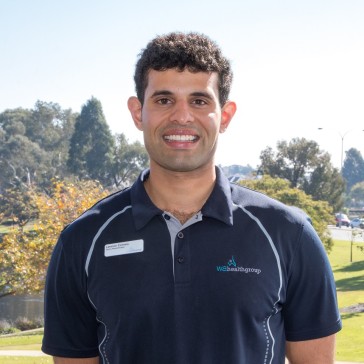 2 Queensgate Drive,
Canning Vale, WA 6155
Lennon is a graduate of Curtin University of Technology and has been working in the southern suburbs of Perth since graduating in 2008. Lennon is local to Perth growing up in Willetton, and his passion for exercise, health and science lead him to pursue a career in physiotherapy. Lennon excelled in his undergraduate training, where he was awarded the National Neurology Award for the top student in Neuroscience.
Lennon enjoys treating complex sporting injuries. Lennon spent 2011-2013 with the South Fremantle Bulldogs Football Club in the WAFL. Lennon is currently completing his Master of Clinical Physiotherapy with a sports physiotherapy major at Curtin University of Technology.
When Lennon is not helping his patients or watching his Fremantle Dockers, he enjoys...
Go to Profile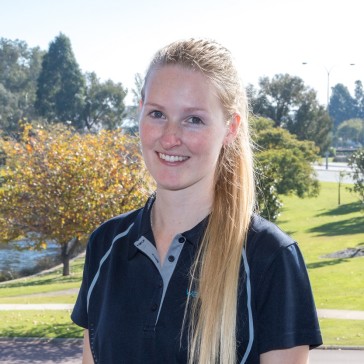 2 Queensgate Drive,
Canning Vale, WA 6155
Amy is a Perth local, having completed studies in Physiotherapy at the Curtin University in 2014. Amy has worked in a variety of health care settings from Fremantle Hospital to private practice in the south-eastern suburbs of Perth, WA. Amy prides herself in working with her patient to promote a healthy lifestyle through movement and exercise.
Amy enjoys treating musculoskeletal conditions from elite sports people to the weekend warrior. Amy has completed post graduate...
Outside of helping WA Health Group's patients, Amy enjoys keeping fit and healthy exploring the outdoors and WA's beautiful beaches. Longer term Amy sees a long career in physiotherapy and is keen to one day open her own practice.
Go to Profile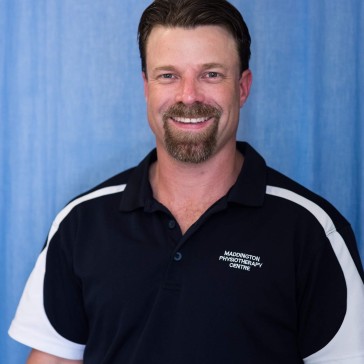 2 Blackburn Street,
Maddington, WA 6109
Ryan commenced working at Maddington Physiotherapy Centre in the year 2000 before becoming the practice owner and principal physiotherapist in 2006. In 2013 he completed his post graduate qualifications to become a titled APA Musculoskeletal Physiotherapist. Ryan therefore has both the experience and skill set required for optimal management of complex and chronic pain presentations. Ryan also enjoys the challenge of working with patients who are not achieving the desired results with other
Go to Profile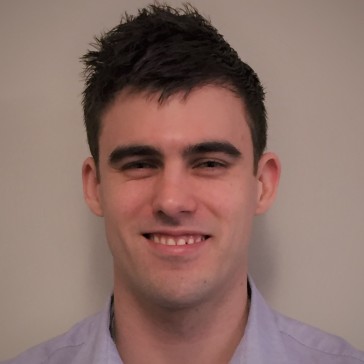 246 Amherst Road,
Canning Vale, WA 6155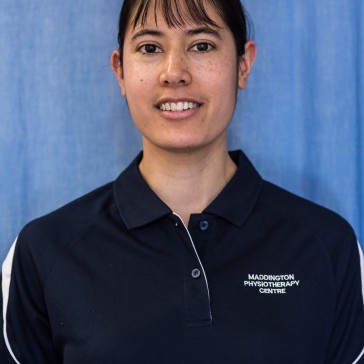 2 Blackburn Street,
Maddington, WA 6109
Sarah joined the team at Maddington Physiotherapy Centre in 2014. Sarah is a qualified physiotherapist and also an ESSA Accredited Exercise Physiologist. She has in interest in sports injury, fitness and return to work rehabilitation programs. Eligible patients with a chronic condition or Type II diabetes can be referred under Medicare for exercise physiology services. Both individual sessions and exercise classes are available.
Go to Profile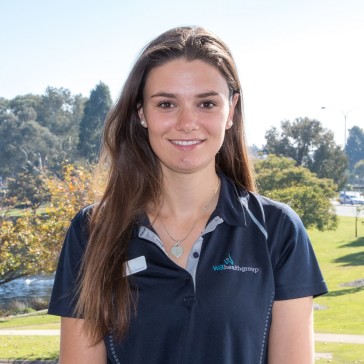 2 Queensgate Drive,
Canning Vale, WA 6155
Tayla began working for WA Health Group in 2017 after graduating from Curtin University in 2016. Tayla grew up in the country town of Broome where she developed a love of all sports. When she moved to Perth her enthusiasm for sports provided the opportunity to play in the State Basketball League where her personal experience with injury management...
Go to Profile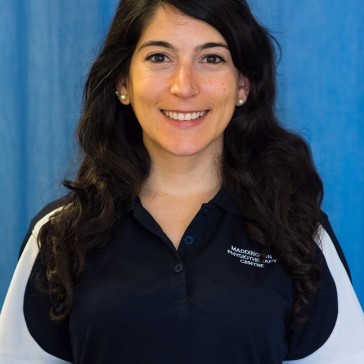 2 Blackburn Street,
Maddington, WA 6109
Pilar has travelled as a physiotherapist in Australia and overseas. Pilar has further training and qualifications in myofascial release therapy, pelvic floor retraining and obstetrics. Pilar also has a strong interest in continence & women's health, musculoskeletal physiotherapy, Clinical Pilates, hydrotherapy and can treat babies 0-12months of age for musculoskeletal conditions.
Go to Profile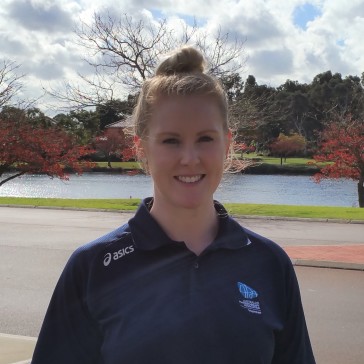 2 Queensgate Drive,
Canning Vale, WA 6155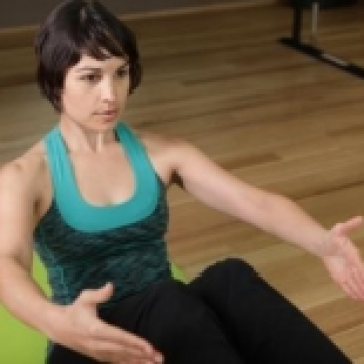 38 Murdoch Road,
Thornlie, WA 6108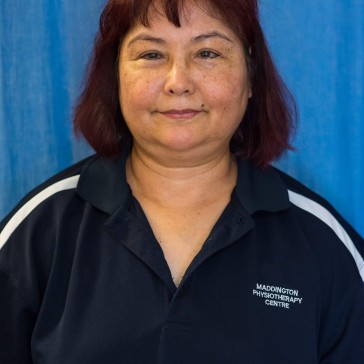 2 Blackburn Street,
Maddington, WA 6109
Stella commenced working at Maddington Physiotherapy Centre in 1998. Her interests include areas such as post-operative rehabilitation, falls prevention in the elderly, treatment of Bells/Facial Palsy and dry needling. Stella is trained in Clinical Pilates and can also perform Home Visits as required.
Go to Profile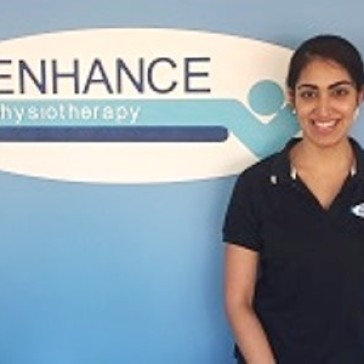 38 Murdoch Road,
Thornlie, WA 6108
Simmi's magnetic presence and intuitive hands have attributed to her quickly building a loyal client base with Enhance Physiotherapy. Simmi's self-confessed 'special skill' is remembering peoples names "as I just hate not knowing someone's name if I've already met them" which is a testament to the genuine connection Simmi forges with her patients.
Simmi completed her Bachelor of Science (Biomedical Science) in Bangkok, where she also studied traditional Thai advanced medical massage and reflexology - which explains her high level of skill and expertise with hands on therapy. In Perth, whilst completing her Bachelor of Science Physiotherapy degree, Simmi gained experience as a Clinical massage therapist, a multi-skilled carer at an Aged Care Facility and was Sports Trainer for Palmyra Rugby Club/Union.
Go to Profile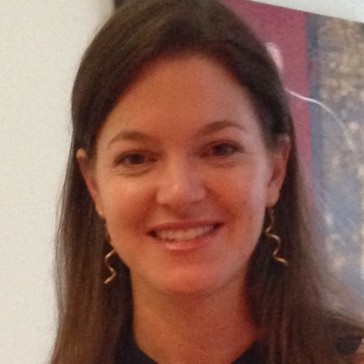 Unit 9B / 98 Waratah Boulevard,
Canning Vale, WA 6155
38 Murdoch Road,
Thornlie, WA 6108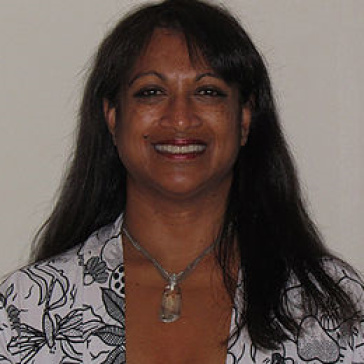 246 Amherst Road,
Canning Vale, WA 6155
Indra is the business owner at Physiotherapy West and has over 20 years' experience in physiotherapy private practice. She has a postgraduate diploma in Sports Physiotherapy and is an "APA titled Sports Physiotherapist". This means that she has been recognised by the Australian Physiotherapy Association as one who has advanced clinical knowledge in the field of Sports
Go to Profile
Finding a physiotherapist in Huntingdale who's right for you and your level of health cover is easy with HealthEngine.
We provide comprehensive information on physiotherapists and physio clinics available in and around Huntingdale, including real patient reviews, accreditations, contact details, staff profiles, opening hours, pricing and payment info and much more.
From injury rehabilitation and soft tissue therapy to joint manipulations, we connect you with the best physios and physiotherapy clinics in Huntingdale when you need it the most.
Browse by location
Within 2km
Within 5km
Show More
Browse by gender
Help