Physiotherapist in Carine, WA 6020
Search
Search results for ''
Find a Physiotherapist in Carine, WA
Appointments available as soon as possible, even if they're a little outside your location.
94 results found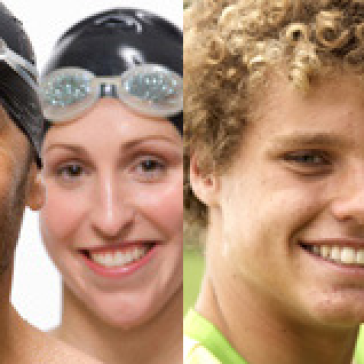 Cnr Wanneroo Road and Hepburn Avenue,
Madeley, WA 6065
We are experts in assessing and diagnosing your joint, muscle and nerve pain.
Not only do we treat your condition but we will provide you with a comprehensive report telling you what the problem is and;
Go to Profile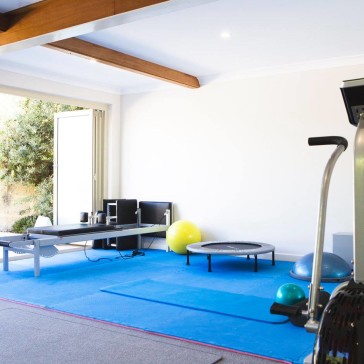 11 Silver Place,
Carine, WA 6020
Cam Johnson Physiotherapy is a quiet and private clinic with a fully equipped treatment room and personal gym, allowing our physiotherapist Cam to take you through your exercise regime and perform biomechanical analysis of your running style. Our setup helps Cam to provide the full range of physiotherapy treatment options including:
Services:
Cam Johnson has over 17 years experience as a physiotherapist treating musculoskeletal injuries and has travelled around the world to work with a range of AIS and Olympic athletes. With a strong passion for running, and a wide range of experience, Cam can help anyone, young or old, fast or slow, get back to the top of their game!
Our location is ideal for residents of Carine and the surrounding areas, including Duncraig, Greenwood, Warwick, Hamersley, Karrinyup, North Beach, Watermans Bay and Marmion. We are located close to public transport and this is parking and disabled access onsite for those who prefer to drive.
Go to Profile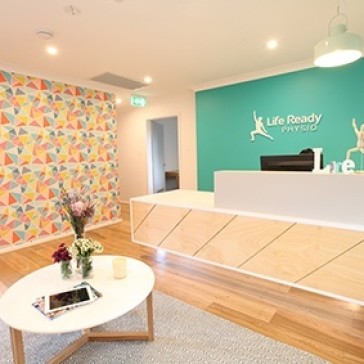 585 Beach Road,
Warwick, WA 6024
Located at 585 Beach Road in Warwick, with adjacent parking just steps from Warwick train station, the Life Ready Physio Warwick team is passionate about health, well-being and preventative advice.
Physiotherapy Clinical Pilates Gym Rehabilitation Remedial Massage Therapy Falls prevention
We service Warwick and surrounding suburbs including Hamersley, Carine, Greenwood, Duncraig, Balga, Marangaroo, Balcatta and Karrinyup.
Go to Profile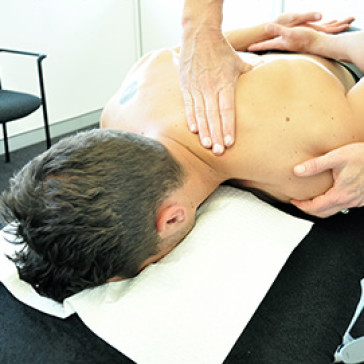 Unit 8 / 57 Burroughs Road,
Karrinyup, WA 6018
Karrinyup Physiotherapy Centre (KPC) aims to create an allied health environment, based on excellence in both clinical skills and customer service that clients enjoy coming to and staff enjoy working in. Owned by directors and physiotherapist's Nicholas Caputi, Jamie Maxwell and Paul Thomason, KPC has been established in the northern suburbs for well over 20 years.
Physiotherapists at KPC are highly experienced in the assessment, treatment and rehabilitation of sports injuries, back and neck pain, women's, men's and pelvic health, acupuncture, clinical pilates, musculoskeletal screening and exercise rehabilitation. We are skilled in a variety of hands on treatment techniques to ensure patients achieve maximal expected recovery...
Go to Profile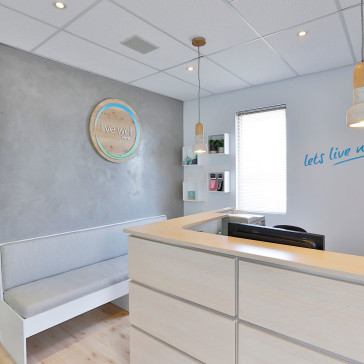 Hillarys Shopping Centre,
Shop 42 / 110 Flinders Ave,
Hillarys, WA 6025
Live Well Physio encompasses not only physiotherapy but a total approach to wellbeing. Our mission is to inspire you to make positive changes to your health. Why? Because we are passionate about helping you to feel better so you can get on to what you are passionate about!
Our team of experienced and dedicated practitioners work together to help you be the healthiest version of yourself. We offer a range of services, including
Physiotherapy
Clinical Pilates
Go to Profile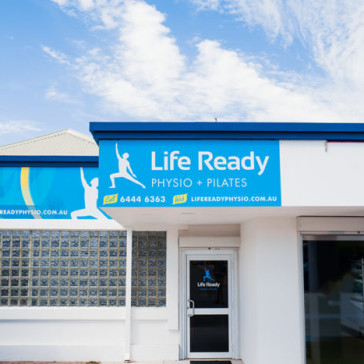 52 Highclere Boulevard,
Marangaroo, WA 6064
Life Ready Physio Marangaroo is conveniently located next door to the Highclere Family Medical Practice and our number one priority is achieving...
Physiotherapy Dry needling Medicare chronic disease management Workers' compensation claims Exercise rehabilitation
Your body deserves the best treatment, so if you have a work, motor vehicle or sports injury, are recovering from surgery, or even having just aches and pains, our experienced physiotherapists are here for you.
Go to Profile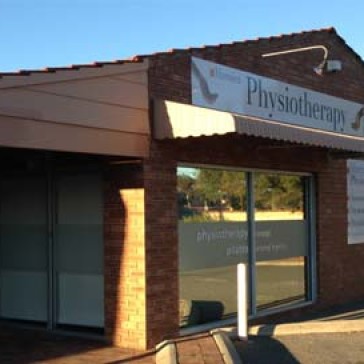 Suite 6/9 / 11 Shepherd Way,
Marmion, WA 6020
Are you feeling your age? Have those annoying niggles become your daily companion? Have you suffered an injury at work, hurt your neck in a car accident, or rolled your ankle playing sport on the weekend?
No matter whether you are young or old, let a Move Well Physiotherapist start you on the right path to full pain-free function.
Services provided at Marmion Physiotherapy include:
Physiotherapy Pre and Post Operative Rehabilitation...
We are conveniently located at the beach end of Marmion Village Shopping Centre, where you will find plenty of public parking available. We service Marmion and surrounding suburbs including Watermans Bay, North Beach, Carine, Duncraig, Hillarys, Sorrento, Warwick, Greenwood, Whitfords and Karrinyup.
Go to Profile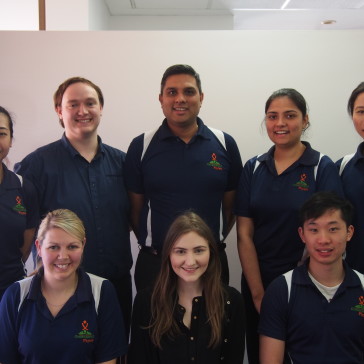 Unit 5 / 9 Coolibah Drive,
Greenwood, WA 6024
Welcome to Greenwood Physio.
Greenwood Physio is a well established physiotherapy practice known for providing top quality assessment and treatment to Greenwood and the suburbs surrounding.
Greenwood Physio's elite staff equipped with their modern facilities are able to provide a variety...
Physiotherapy Hydrotherapy Lymphoedema Vestibular/Neurological Rehabilitation Rehabilitation Acupuncture Kinesio Taping Motor Vehicle Injuries Workers Compensation DVA/EPC Women's Health Aged Care Home Visit Services Clinical Pilates Therapeutic Massage
Go to Profile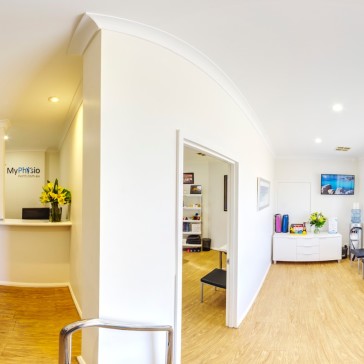 32 Seacrest Drive,
Sorrento, WA 6020
We are passionate about making your physiotherapy consultation an experience that you'll want to share with the world. Don't put off your recovery any longer. See why thousands of others already trust us as the leading musculoskeletal and sports physios in Hillarys and Sorrento.
Still unsure? Do your research, we're confident you won't find a more qualified team of physios in Hillarys or Sorrento. Our exceptional clinical care is complimented by the friendly and relaxed beach going vibe that our local patients desire. What's more,...
Feel like part of the family with our small team of welcoming physiotherapists and receptionists.
Go to Profile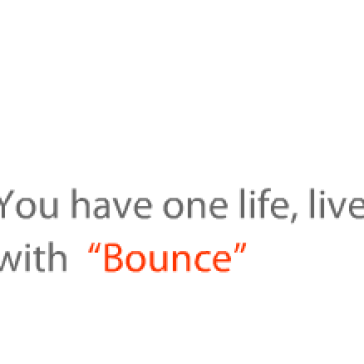 Suite 19 / 257 Balcatta Road,
Balcatta, WA 6021
Bounce Physiotherapy has been a provider of high standard physiotherapy, massage, pilates and rehabilitation services for more than 15 years. Our commitment is to provide the "best quality care for all your pain and injury requirements" fitting in with our vision.
Our dedicated staff of physiotherapists and massage therapist are constantly upskilling via continuing education to maintain our high standards and be at the forefront of evidence based practice.
All new clients to the practice require an initial consult. At your initial consult, your physiotherapist will conduct a detailed examination to determine...
Go to Profile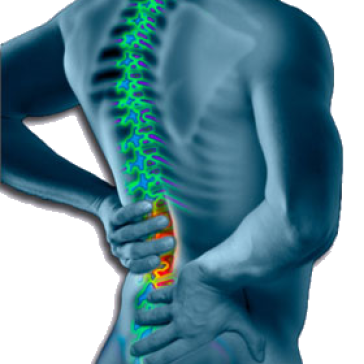 Unit 2 / 73 Gibson Avenue,
Padbury, WA 6025
All staff at Padbury Physiotherapyprovide quality assessments and treat of a wide range of sporting, musculo-skeletal, workers compensation, motor vehicle, back and neck/headaches injuries. We offer over 20 years experience in private practice and focus on the patients recovery by quality treatments and one-on-one sessions. We also provide Pilates assessment and implement Pilates...
Services include
Physiotherapy Clinical Pilates Acupuncture
Go to Profile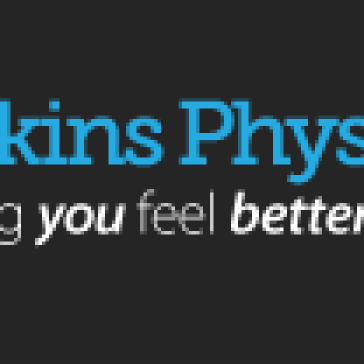 Jenkins Physiotherapy,
210 Wanneroo Road,
Madeley, WA 6065
Our physiotherapists are professionally trained, creative and enthusiastic to help you achieve the outcomes you want.
Sustaining an injury through sports or general day to day life can be frustrating. We know you are busy and have taken valuable time out of your life to address a problem. We work hard to provide effective treatment and ongoing support. Expect home physiotherapy exercises to help you recover and get back on with your life.
Jenkins Physiotherapy enjoys...
Go to Profile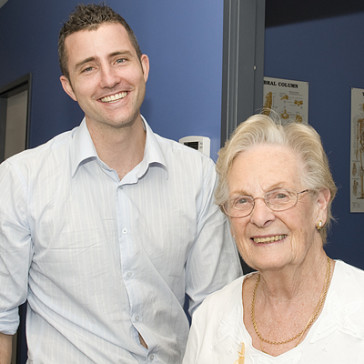 Shop 2 / 127 Moolanda Boulevard,
Kingsley, WA 6026
As a family focused clinic, the team at Empower Physiotherapy are devoted to putting the "care" back into healthcare as they deliver a level of service that has sadly become increasingly rare in recent times.
Whilst the team at Empower utilise the most modern and evidence-based...
With four dedicated private treating rooms, and an expansive state of the art Clinical Pilates Studio and Rehabilitation Gym, Empower Physiotherapy is equipped to provide exactly the right sort of input at precisely the right time, regardless of your age, condition, or ability level.
Go to Profile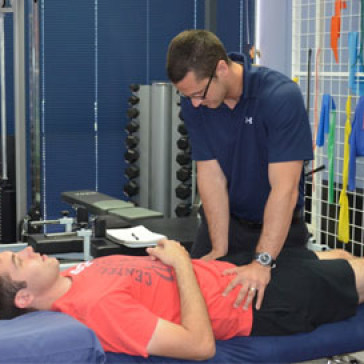 26 Dugdale Street,
Warwick, WA 6024
No matter what it is that has made you seek physiotherapy treatment or whether you are young or old, let a Move Well Physiotherapist start you on the right path to full pain-free function.
We are very good at what we do. Move Well Physiotherapists provide excellent patient care through high clinical and professional standards and exceptional customer service. Ongoing research into physiotherapy clinical practice and technology have facilitated significant advances in physiotherapy. Move Well Physiotherapists regularly update their knowledge and skills by attending group training sessions and attending courses accredited by the Australian
Go to Profile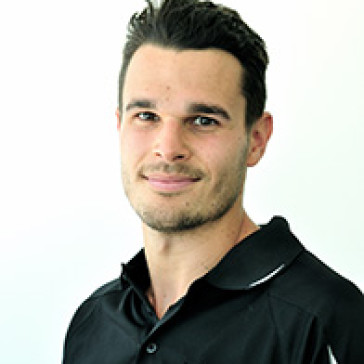 Karrinyup Physiotherapy Centre,
Unit 8 / 57 Burroughs Road,
Karrinyup, WA 6018
Nic has completed a Masters degree in Physiotherapy at Curtin University and a Bachelor of Science (Exercise Science) with Honours at ACU Melbourne. Nic currently treats patients 4 days per week at Karrinyup Physiotherapy Centre as well as working as a physiotherapist for the Western Force Rugby Club. Nic also does sessional lecturing at both Curtin and Murdoch Universities, teaching in a verity of different areas.
Drawing from his experience working in elite sport, Nic's treatment approach includes a combination of dry needling, manual therapy and highly individualised exercise rehabilitation to achieve the best results for his patients. Nic also manages the exercise rehabilitation, strength and conditioning classes in the rehabilitation gym at Karrinyup Physiotherapy...
Go to Profile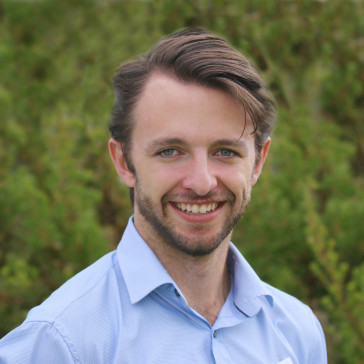 Live Well Physiotherapy Hillarys,
Shop 42 / 110 Flinders Ave,
Hillarys, WA 6025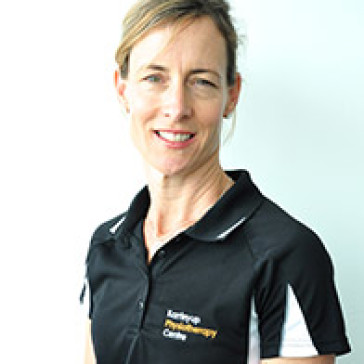 Karrinyup Physiotherapy Centre,
Unit 8 / 57 Burroughs Road,
Karrinyup, WA 6018
Susi graduated from physiotherapy at Curtin University and completed her Masters in Sports Physiotherapy at the University of Queensland in 2001. She is an APA titled Sports Physiotherapist and has worked in a variety of private, sports, university and public settings interstate and in Europe. From a sports perspective she has worked mostly with the running sports of rugby, hockey and AFL but now enjoys and the challenge of helping clients of varied ages get back to a variety of activities ranging from swimming and running type sports...
Go to Profile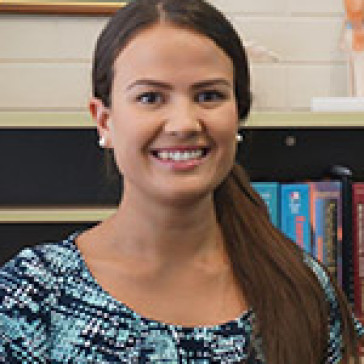 Live Well Physiotherapy Hillarys,
Shop 42 / 110 Flinders Ave,
Hillarys, WA 6025
Georgina completed her physiotherapy degree at Curtin University. Since then, she has gained experience in treating a wide range of musculoskeletal problems.
Georgina is passionate about getting her patients back to their previous level of ability and maintaining long-term, positive outcomes following...
Georgina has experience as the team physiotherapist for the WA State Hockey team over the past two years and has a special interest in treating neck and back pain as well as rehabilitating sports-related injuries.
Go to Profile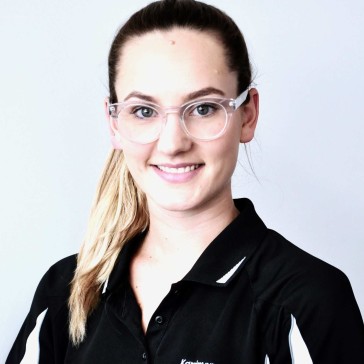 Karrinyup Physiotherapy Centre,
Unit 8 / 57 Burroughs Road,
Karrinyup, WA 6018
Dempsey completed her Physiotherapy degree at Curtin University, graduating with first class Honours. She enjoys working with a wide range of conditions and injuries but has a special interest in overuse/sporting injuries. Dempsey likes creating graduated rehabilitation programs to ensure people get back to what they love doing, free of pain and with confidence. She has a passion for...
Go to Profile
Move Well Arena Joondalup Physiotherapy,
25 Kennedy Drive,
Joondalup, WA 6027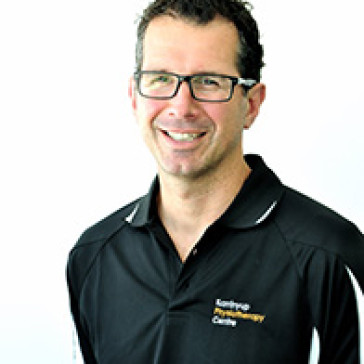 Karrinyup Physiotherapy Centre,
Unit 8 / 57 Burroughs Road,
Karrinyup, WA 6018
Nick has been a physiotherapist for 22 years and an owner of Karrinyup Physiotherapy Centre for 10 years. He completed a Masters in Sports Physiotherapy in 2001. Throughout his career Nick has worked in both Australia and the United Kingdom specialising in the diagnosis and treatment of musculoskeletal dysfunction and sports injuries. Nick has significant involvement in Australian Rules football as the lead
Go to Profile
Padbury Physiotherapy,
Unit 2 / 73 Gibson Avenue,
Padbury, WA 6025
Move Well Arena Joondalup Physiotherapy,
25 Kennedy Drive,
Joondalup, WA 6027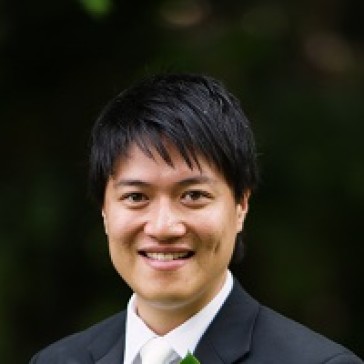 Greenwood Physio,
Unit 5 / 9 Coolibah Drive,
Greenwood, WA 6024
While in the acute hospital setting, Chris has extensive expertise in all areas of Physiotherapy and has taken a particular interest in Emergency Department Physiotherapy and Vestibular Physiotherapy. He has gained a wide range of experience Vestibular Rehabilitation - treating emergency and outpatient Vestibular patients, attending courses and webinars,...
Go to Profile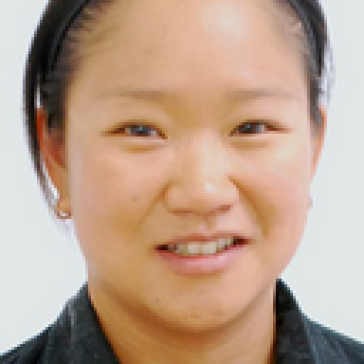 My Physio Perth - Sorrento,
32 Seacrest Drive,
Sorrento, WA 6020
Ruth graduated from Curtin University in Western Australia with First-Class Honors. She has subsequently completed her Masters of Clinical Physiotherapy (Manipulative Therapy Major) where she awarded the 'Brian Edwards Prize' for the student with the best clinical results.
Professional Experience
Go to Profile
Finding a physiotherapist in Carine who's right for you and your level of health cover is easy with HealthEngine.
We provide comprehensive information on physiotherapists and physio clinics available in and around Carine, including real patient reviews, accreditations, contact details, staff profiles, opening hours, pricing and payment info and much more.
From injury rehabilitation and soft tissue therapy to joint manipulations, we connect you with the best physios and physiotherapy clinics in Carine when you need it the most.
Browse by location
Within 2km
Within 5km
Show More
Browse by gender
Help