Physiotherapist in Bassendean, WA 6054
Search
Search results for ''
Find a Physiotherapist in Bassendean, WA
Appointments available as soon as possible, even if they're a little outside your location.
94 results found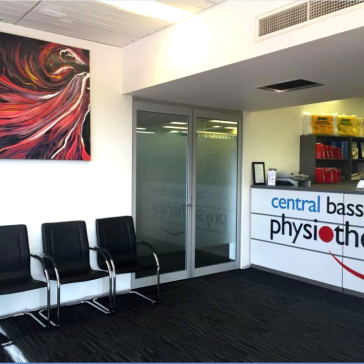 89 Old Perth Road,
Bassendean, WA 6054
Our practice prides itself in providing expert diagnosis and the high quality management of musculoskeletal disorders.
We want to bring you a happy healthy body – Central Bassendean Physio Team
Go to Profile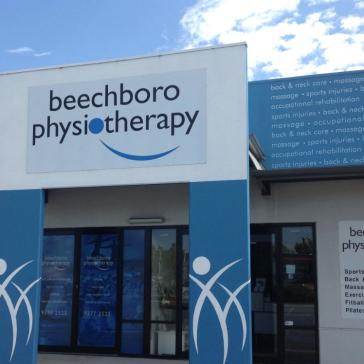 Unit 2b / 289 Benara Road,
Morley, WA 6062
Beechboro Physiotherapy has been a fixture in the local community since the 1990's. Our clinic moved to its present location on Benara Road in 2005 where we have grown to provide Physiotherapy, Massage Therapy and a Pilates and Rehabilitation Studio. We are extremely proud of the growth of our clinic which has allowed us to meet the needs of our community, providing a range of services to allow people to achieve their best.
As a member of the Active Physiotherapy Group our Physiotherapists experience a professional development and peer support programme second to none. This ensures all our Physiotherapists are kept up to date with the latest in research and treatment techniques.
The team at Beechboro Physiotherapy work closely with athletes and sporting teams of various...
Go to Profile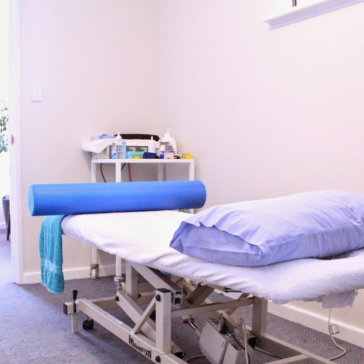 437 Guildford Road,
Bayswater, WA 6053
The aim of physiotherapy is to help restore movement and normal body function in cases of illness, injury and disability.
As well as treating specific problems, your physiotherapist may also suggest ways to improve your general wellbeing – for example, by taking regular exercise and maintaining a healthy weight for your height and build.
Most of our customers live within a 5 kilometre radius and are familiar faces who have visited for various treatments as needed over...
Go to Profile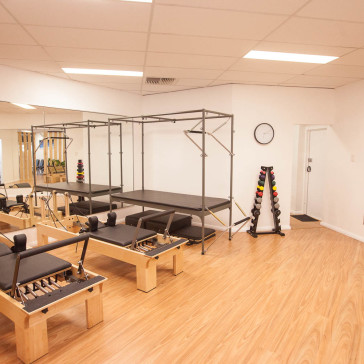 5 / 497 Beechboro Road North,
Beechboro, WA 6063
Body Rhythm Physiotherapy is a family-friendly clinic where our patient's health and wellbeing is our top priority. We promise to provide you with education and advice on your condition so you can work with us to get you back to normal as fast as possible.
Our Physiotherapists will ensure that they find out the cause of your aches and pains and provide you with the best treatment available. Body Rhythm Physiotherapy staff are trained in multiple forms of treatment options and will treat you dependent on your injury or condition.
At Body Rhythm Physiotherapy we use evidence-based practice to provide a wide range of services for all ages, including:
We are ideally located for residents of Beechboro, and surrounding areas, including Bayswater, Bassendean, Morley, Lockridge, Noranda, Malaga, Ballajurra, Caversham, Kiara and Bennett Springs.
Go to Profile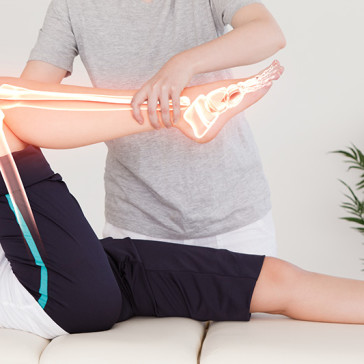 At Arriba Physiotherapy, We come to you...
Our qualified mobile physiotherapists use clinical reasoning and best practice to assess, treat and manage your condition whether you are at home, work, care facility or other sites.
Our vision at Arriba Physiotherapy Mobile Service is excellence in injury rehabilitation, treatment and management for people wherever they may be... whether at home, work,...
Go to Profile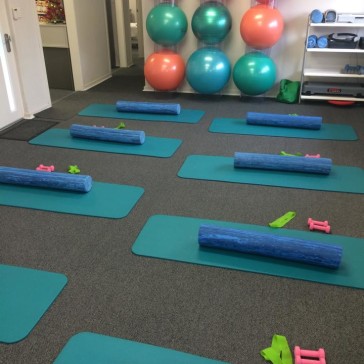 162 Walter Road,
Bedford, WA 6052
Our mission is to provide the best care and service to our Patients of all ages and backgrounds and to be the first choice second time around.
The Physiotherapists at Feel Good Physiotherapy and Pilates place a high importance on manual techniques and therapeutic exercise prescription. We strive to keep up to date with the latest research to ensure that our clients achieve the best possible outcomes.
Our team of fully qualified Physiotherapists can offer treatment for the following:
Go to Profile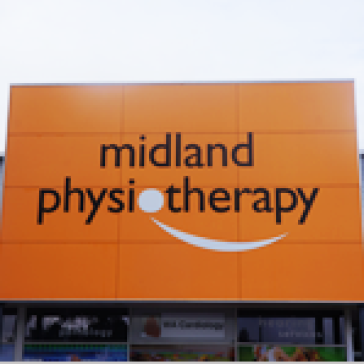 Unit 3 / 401 Great Eastern Highway,
Midland, WA 6056
Midland Physiotherapy has been a fixture in the local community and its surrounds since the 1990's. It is still owned by one of the original partners, with the addition of several more partners over the course of the years.
We are proud to be a wholly independently owned sport physio practice, which has grown and evolved in tandem with the growth...
Midland Physiotherapy specialises in many services including Sport Injury Management, Pilates & Massage Therapy. Our staff are highly trained and ready to help you find a path to a happy, healthy life.'
Our physical therapist and sports injury clinic is located in Midland, conveniently located for patients in Perth, Swan View, Bassendean, Glen Forrest, Ellenbrook, Midvale, High Wycombe, Kalamunda, Helena Valley and Guildford.
Go to Profile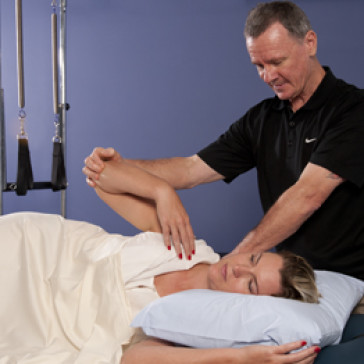 54 Eighth Avenue,
Maylands, WA 6051
At Maylands Physiotherapy, we pride ourself on providing expert diagnosis and high-quality management of musculoskeletal disorders. We are committed to providing excellent patient care and providing a complete range of services encompassing all facets of regular day to day life.
Our physiotherapists strive to understand the mechanisms that drive musculoskeletal disorders, not just the signs and symptoms. Our objective is to achieve optimal short-term and long-term outcomes by appropriately managing the signs and symptoms of both acute and chronic disorders.
All of our physiotherapists have acquired numerous extra skills through...
Go to Profile
280 Great Eastern Highway,
Midland, WA 6056
At Cody Gilham Physiotherapy, we focus on effective, timely, and highly accurate diagnosis of all things musculoskeletal. We are experts in a range of areas, including:
Sports injuries
We achieve high quality care through the utilisation a variety of physiotherapy techniques, such as:
Go to Profile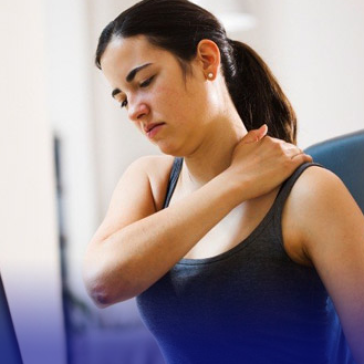 Suite B / 117 Great Eastern Highway,
Rivervale, WA 6103
Established in 2002 by Kieran Bell, Biosymm has evolved into a quality physiotherapy and ergonomics centre based in Rivervale, Perth.
Their experienced physiotherapists are results driven and use a hands on approach to treatment using a wide variety of manual skills and dry needling acupuncture. These techniques aim to optimise the in-built healing processes of the patients, to help them recover as quickly and effectively as possible.
Their physiotherapists are also involved in preventing injury by providing sound, best-practice advice, and assessment of workstations and work areas.
Go to Profile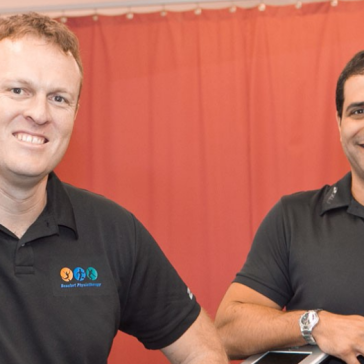 777 Beaufort Street,
Mount Lawley, WA 6050
We provide a team of experienced and skilled Physiotherapists who can expertly treat a variety of conditions, including hands-on treatment of spinal, peripheral, sporting, or chronic injuries as well as women's health, active rehabilitation and golf physiotherapy.
Beaufort Physiotherapy offers the following services:
Comprehensive assessment of your condition Joint and soft tissue mobilisation and manipulation Dry needling (acupuncture) Exercise programs (core stability, strengthening, stretching, fit ball) Electrotherapy (ultrasound/TENS) Strapping and bracing Post operative orthopaedic rehabilitation Management...
Go to Profile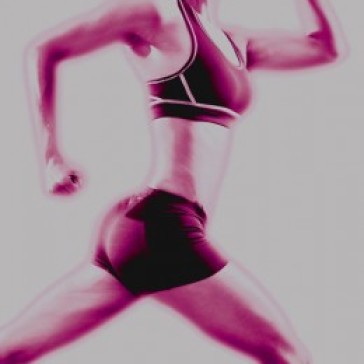 1a / 896 Beaufort Street,
Inglewood, WA 6052
Fieldwork Physiotherapy is setting a new benchmark in allied health services through a systematic and evidenced based approach creating an experience unlike any other clinic.
Fieldwork believes in a multipractitioner approach to provide you with the best treatments available through physiotherapy, massage, dietetics, clinical psychology, chiropractic, podiatry and sports medicine.
By assessing you as a whole person we endeavour to create the new mould of yourself which will seek to ascertain your short, medium and long term goals. Whether you are seeking treatment for sports injury, pain management, improving your fitness or maintaining good overall health, Fieldwork will guide you one on one to enhance your desired outcomes....
Go to Profile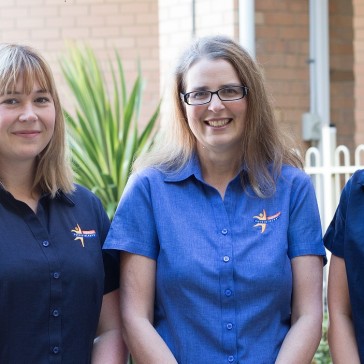 St John of God Mt Lawley Hospital,
Lower Ground Floor / Thirlmere Road,
Mount Lawley, WA 6050
Mercy Physio excels in the provision of Antenatal & Postnatal Physiotherapy care, Post Orthopaedic Surgery Rehabilitation, A heated Hydrotherapy Pool for exercise class's in particular the ante-natal and Postnatal mums.
The clinic is based in St John of God, Mt Lawley, Hospital and is one of Perth's most established Physiotherapy Practices. The team is lead by Post Graduate Sports Physiotherapist John Annear and Post Graduate Women's Health Physiotherapist Michelle Deeble.
We a have a philosophy of an "Exercise-based approach" to assist in recovering your health post...
Go to Profile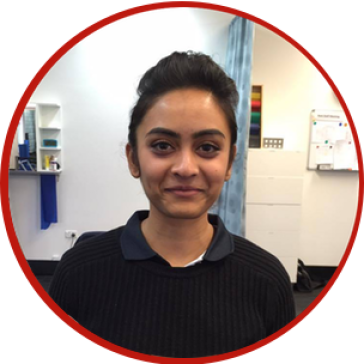 89 Old Perth Road,
Bassendean, WA 6054
Physiotherapist /Clinical Pilates Instructor
Mansi graduated from Curtin University in 2014 with a bachelor of physiotherapy degree. Mansi has experience working in private practise as a musculoskeletal physiotherapist, in aged care, and in an acute hospital setting with postoperative cardiopulmonary and cancer patients. Due to her experience in aged care, Mansi has an interest in rehabilitating elderly patients to help reduce pain and improve their function and mobility.
Go to Profile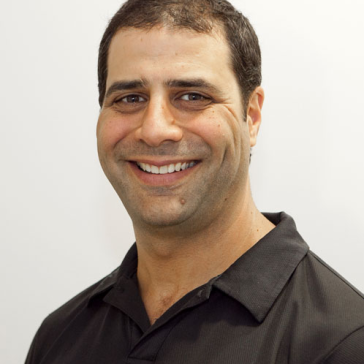 777 Beaufort Street,
Mount Lawley, WA 6050
Michael established Beaufort Physiotherapy in 2001 after completing Physiotherapy and Anatomy and Physiology studies at Curtin University, finishing in 1997. He has a strong interest in all spinal complaints, cervicogenic headaches and whiplash injuries. He complements his hands-on treatment with dry needling with excellent results. He also has a strong sporting background having worked as team
Go to Profile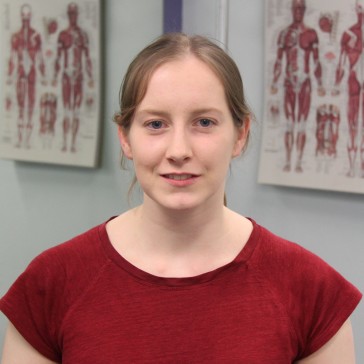 54 Eighth Avenue,
Maylands, WA 6051
Emma joined our team at the end of 2015 as a Physiotherapist and Pilates instructor. She holds a Bachelor of Science (Physiotherapy) from Curtin University, and is a member of the Australian Physiotherapy Association.
Emma is every broadening her skill set by continuing training in Anatomical Acupuncture (Dry Needling) and Muscle Energy Techniques to treat the lumbar spine, pelvis and sacrum. Emma varies her case load by incorporating manual physiotherapy, one-on-one rehabilitation and by taking Pilates classes with passion, dedication and a focus on problem solving each patient's individual issues.
Go to Profile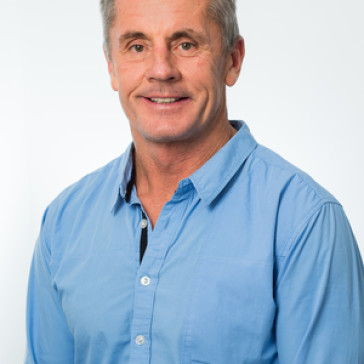 St John of God Mt Lawley Hospital,
Lower Ground Floor / Thirlmere Road,
Mount Lawley, WA 6050
Qualifications: Dip. App.Sc Radiography 1983. Ba App Sc. Physiotherapy Curtin University 1990, Grad Dip Sports Physiotherapy Curtin University 1994. Experience 24 years.
Achievements: John has played AFL football for 10 years and was Vice Captain of the inaugural West Coast Eagle side. He has worked with the West Coast Eagles as a physiotherapist and conditioning coach. He has also worked with the WAIS cycling team, State athletics, State football teams and many local sporting clubs. John was the late Luciano Pavarotti's personal
Go to Profile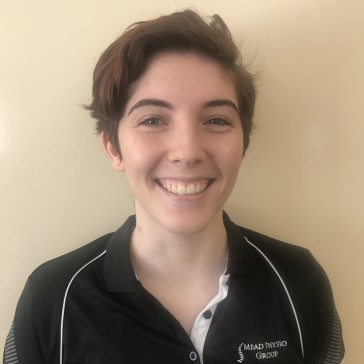 486 Kalamunda Road,
High Wycombe, WA 6057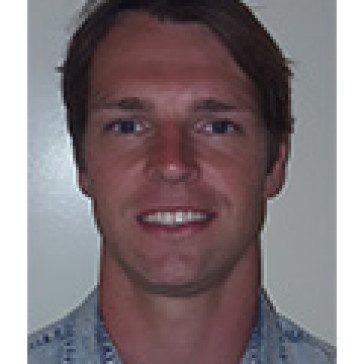 111 Orrong Road,
Rivervale, WA 6103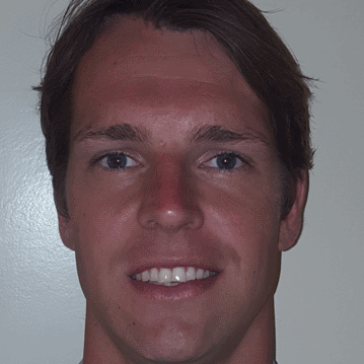 437 Guildford Road,
Bayswater, WA 6053
Robert has completed his Masters of Physiotherapy at Curtin University, as
well as a Bachelor of Exercise Science and Rehabilitation, and Certificate
III and IV in Fitness. He has special interests and experience in designing
and implementing personalised rehabilitation and conditioning programs for
a wide range of injuries and conditions.
Go to Profile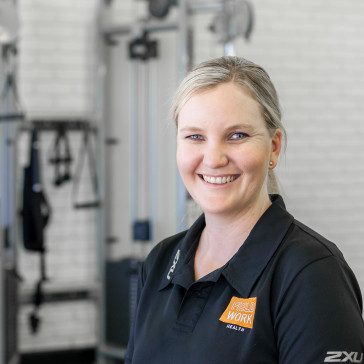 1a / 896 Beaufort Street,
Inglewood, WA 6052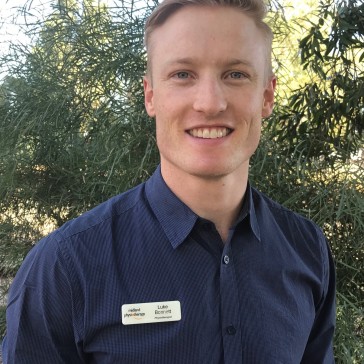 Unit 3 / 401 Great Eastern Highway,
Midland, WA 6056
Luke started at Midland Physiotherapy in 2011 after completing his undergraduate studies at Curtin University. He is passionate about making change in peoples' lives, whether it be recovering from a sprained ankle, recovering from surgery, or helping deal with lifelong pain and disability. He has gained experience working as a physiotherapist in central London, worked closely with Guildford Grammar sporting teams, and in 2016 he completed a Masters of Clinical
Go to Profile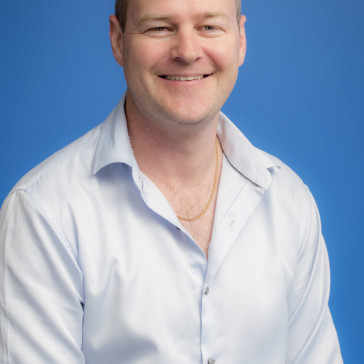 Suite B / 117 Great Eastern Highway,
Rivervale, WA 6103
Suite B / 117 Great Eastern Highway,
Rivervale, WA 6103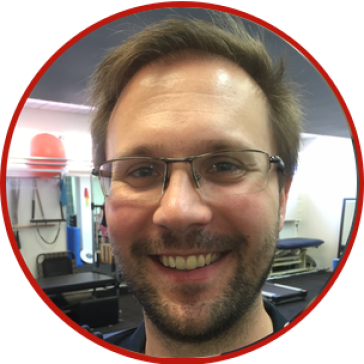 89 Old Perth Road,
Bassendean, WA 6054
Musculoskeletal Physiotherapist / Master Manip Therapy

Mike graduated from Curtin University in 2010 with a Masters in Physiotherapy and has since been working in private practice Physiotherapy. Mike began studying his postgraduate Masters of Clinical Physiotherapy (Manipulative Therapy Major) part-time at Curtin University in 2013, and has thoroughly enjoyed improving his clinical skills and knowledge. Research associated with the Masters is investigating pain from the nervous system.
Go to Profile
Finding a physiotherapist in Bassendean who's right for you and your level of health cover is easy with HealthEngine.
We provide comprehensive information on physiotherapists and physio clinics available in and around Bassendean, including real patient reviews, accreditations, contact details, staff profiles, opening hours, pricing and payment info and much more.
From injury rehabilitation and soft tissue therapy to joint manipulations, we connect you with the best physios and physiotherapy clinics in Bassendean when you need it the most.
Browse by location
Within 2km
Within 5km
Show More
Browse by gender
Help