Pharmacist in Werribee, VIC 3030
Search
Search results for ''
Find a Pharmacist in Werribee, VIC
Appointments available as soon as possible, even if they're a little outside your location.
13 results found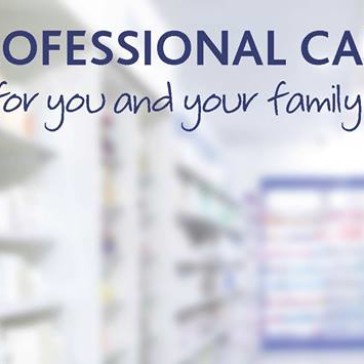 549-553 Morris Road,
Truganina, VIC 3029
At Truganina Chemmart Pharmacy we understand that the busier you get, the harder it can be to manage your health. That's where we come in. Our in store Health Services are the extra services we offer to make looking after yourself simpler.
And as we have years of experience in health and wellbeing, you can trust us for helpful information and the right advice, every time....
At Truganina Chemmart Pharmacy, we offer a range of in-store services. Have a look through our list below to find a service that suits your needs: Blood Pressure Testing Home Medicine Review Medicine Manager MedsCheck
Go to Profile
Shop 10A Werribee Village S/C,
Cnr Shaws & Tarneit Roads,
Werribee, VIC 3030
Shop 9 & 10 Hogans Corner s/c,
150 Cnr Hogans & Derrimut Road,
Hoppers Crossing, VIC 3029
69-71 Watton Street,
Werribee, VIC 3030
Shop T11, Werribee Plaza s/c,
Heaths Road,
Hoppers Crossing, VIC 3029
Weribee Heart Rooms, Level 1,
242 Hoppers Lane,
Werribee, VIC 3030
Shop 6, Manor Lakes s/c,
Manor Lakes Boulevard,
Wyndham Vale, VIC 3024

133 Watton Street,
Werribee, VIC 3030
Shop T109, Werribee Plaza,
Crn Heath & Derrimut Rds,
Hoppers Crossing, VIC 3029
83 Watton Street,
Werribee, VIC 3030
7 Station Street,
Werribee, VIC 3030
231-233 Heaths Rd,
Werribee, VIC 3030
127 Ballan Road,
Wyndham Vale, VIC 3024
Browse by location
Within 2km
Within 5km
Within 10km
Show More
Browse by gender
Help