Search
Search results for ''
Find a Pathologist in Australia
Appointments available as soon as possible, even if they're a little outside your location.
213 results found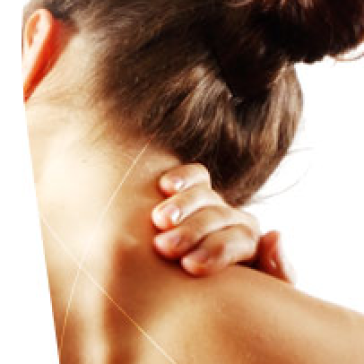 17 Main Road,
Lower Plenty, VIC 3093
Bodyline Health is committed to providing quality healthcare in a relaxed environment. Our experts aim to effectively diagnose the cause of your condition and deliver treatment that is safe, gentle and specific to you.
Go to Profile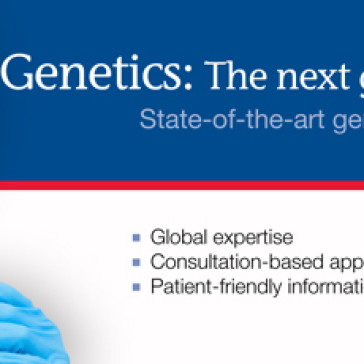 764 Canning Highway,
Applecross, WA 6153
Clinipath Pathology is a member of the Sonic Healthcare group and has been providing quality pathology services to the Perth community for over twenty years.
We provide services to general practitioners, specialists, private hospitals and nursing homes in metropolitan and regional Western Australia.
The main laboratory and WA Specialist Clinic is situated at 310 Selby Street North, Osborne Park.
Bone marrow collections by Haematologists. Fine needle aspirations performed by Pathologists. ECG recording. Mantoux testing. Autoclave sterility testing. Corporate and industrial services. Pap smear reminder service. Infection control advice.
Go to Profile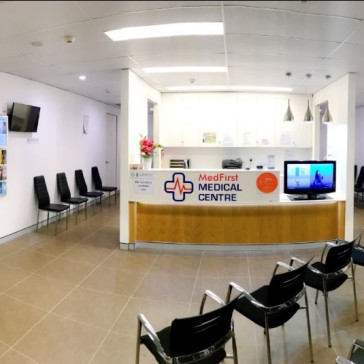 Shop 6 / 37-43 Forest Road,
Hurstville, NSW 2220
Bulk Billing
Patients with Medicare cards (usually Australian residents) will have no out-of-pocket costs for standard appointments with bulk billing practitioners (in most cases), as it will be billed directly to Medicare.
Ok, got it
Bulk Billing
AGPAL
This practice is accredited by Australian General Practice Accreditation Limited (AGPAL). This accreditation is awarded to general practices which achieve nationally recognised standards.
These standards focus on health care quality and patient safety. More about AGPAL
Ok, got it
AGPAL
MedFirst is a Bulk Billing practice with Female GP Doctors, short wait times, plentiful parking, onsite Pathology and Pharmacy. Allied Health services such as Psychologist, Dietitian, and Exercise Physiologist are also available, along with visiting specialists such as Gynaecologist.
• Men's and Women's Health
• Pregnancy care
• Infant and children's health
• Family planning advice & antenatal care
• Adolescent medicine
• Sexual and reproductive health
• PAP smears
• Geriatric care
• Immunisation - children & adults
• Travel medicine & vaccinations
• Sports injury
• Mental health
• Skin cancer checks
• Minor surgery
• Work cover
Go to Profile
Suite 6 / 400 Barker Road,
Subiaco, WA 6008
Ground Floor, Hilton Central,
52 Sir Donald Bradman Drive,
Mile End, SA 5031
123 Walter Road,
Dianella, WA 6059
Clinpath Laboratories,
19 Fullarton Road,
Kent Town, SA 5067
Perth Medical Laboratories,
152 High Street,
Fremantle, WA 6160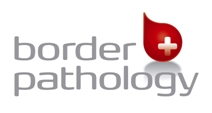 1130 Padman Drive,
Albury, NSW 2640
2 Makin Place,
Deakin, ACT 2600
Calvary Specialist Clinic,
Suite 4 / 40 Mary Potter Circuit,
Bruce, ACT 2617
Adelaide Pathology Partners,
52 Sir Donald Bradman Drive,
Mile End, SA 5031
Dr Arabelle Clayden Oral Pathologist,
Unit 4 / 80 Hope Street,
South Brisbane, QLD 4101
7 Herald Avenue,
Willetton, WA 6155
310 Selby Street,
Osborne Park, WA 6017
199 High Street,
Fremantle, WA 6160
37 Scarborough Beach Road,
Scarborough, WA 6019
1 Westminster Road,
Leeming, WA 6149
Unit 5 / 189 Onslow Road,
Shenton Park, WA 6008
14 Ashton Avenue,
Mount Claremont, WA 6010
322-324 Canning Highway,
Bicton, WA 6157
Unit 8 / The Gateway cnr Joondalup Drive,
Joondalup, WA 6027
Mirrabooka Shopping Centre,
Unit 10 / 22 Chesterfield Road,
Mirrabooka, WA 6061
53 Railway Avenue,
Kelmscott, WA 6111
Suite 1 / 46 Benara Road,
Noranda, WA 6062
Finding a Pathologist in Australia who's right for you and your level of health cover is easy with HealthEngine.
We provide comprehensive information on Pathologists available in and around Australia, including real patient reviews, accreditations, contact details, staff profiles, opening hours, pricing and payment info and much more.
From initial consultations to treatment plans, we connect you with the best Pathologist and medical clinics in Australia when you need it the most.
Help