Occupational Therapist in
Search
Search results for ''
Find an Occupational Therapist in Australia
120 results found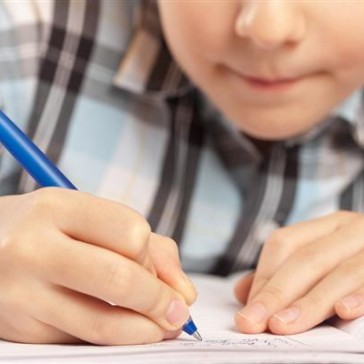 Head Office,
7 Hampden Road,
Nedlands, WA 6009
At Specialists On Hand you will be treated with the highest quality of treatment and care. All our therapists are passionate about keeping up to date with new technology and treatment techniques in the field of hand therapy. We pride ourselves on providing the highest quality of individualised care to each and every one of our patients and our goal is to see each and every patient enabled to be their healthiest and fully mobile self.
Our practitioners are all members of the Australian Hand Therapy Association and registered Occupational Therapy Providers. This means we are committed to your health and recovery, our services provided are here to help you achieve your health and wellness goals and educate you on prevention and corrective care. Below is a range of the services we provide at our practice:
Go to Profile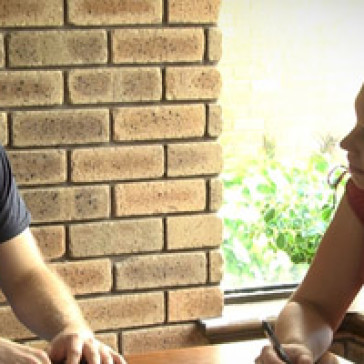 Unit 23 / 3 Wexford Street,
Subiaco, WA 6008
LifeWorks Occupational Therapy is a comprehensive occupational therapy service for people experiencing chronic pain, mental health or chronic health conditions. Our goal is to help people develop skills to enhance function, manage symptoms, overcome barriers and improve quality of life. We do this by looking all of the factors in your life, including biological, psychological, social and environmental. We offer home,...
All of our dedicated and caring therapists have over 15 years of experience in their field. At your first appointment, they will conduct a comprehensive assessment with you and will tailor your treatment plan to your unique needs. We offer a wide range of services, including:
Chronic pain management
Go to Profile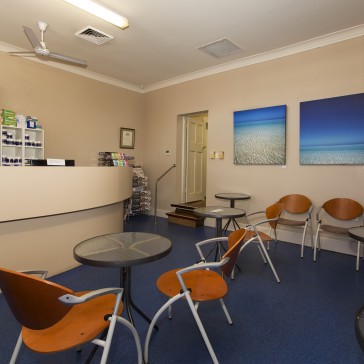 378 Oxford Street,
Mount Hawthorn, WA 6016
Health Central is the largest soft tissue occupational therapy practice in Australia. Established in 2003, our team of occupational therapists focus on the diagnosis, treatment, prevention and rehabilitation primarily of musculoskeletal disorders and treat a wide range of patients from babies and young children through to students, corporate clients, athletes and the elderly.
Whether you have an injury, or just wish to enhance your body's performance, we strive for excellence in your musculoskeletal care through our extensive experience in treating world class athletes and performing artists. Our Occupational Therapists treat a variety of common conditions, including:
Headaches/Migraines
Go to Profile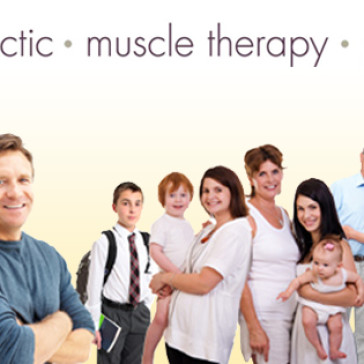 Cnr Shepperton Road / 21 Harvey Street,
Burswood, WA 6100
Whether you're looking for a Perth chiropractor, podiatrist or occupational therapist, our qualified and experienced team at Burswood Health can treat your spine, muscles, joints and ligaments. We all have a single goal in mind: to help relieve your pain and discomfort and improve your quality of life. Our experienced and dedicated team will help you take control of your health.
We decided to be a holistic clinic simply because, in our bodies, everything is connected - joints don't operate without influencing ligaments and muscles. We also want to use our accumulated scientific...
Our dedicated and experienced Occupational Therapist will work with to create a personalise care plan to help you with a range of issues, including:

Go to Profile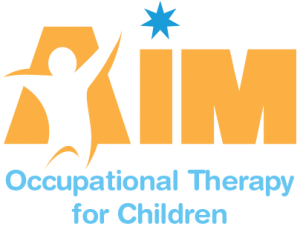 1 / 101 Winton Road,
Joondalup, WA 6027
AIM Occupational Therapy for Children Joondalup is a paediatric Occupational Therapy service. Our aim is to support and improve the development of children from 2-18 years old, through Assessment, Intervention and Monitoring.
This is reflected through our friendly staff, our multiple locations and our varied opening hours.
Individual Therapy Group Therapy Assessment Speech, Psychology & Physio
Go to Profile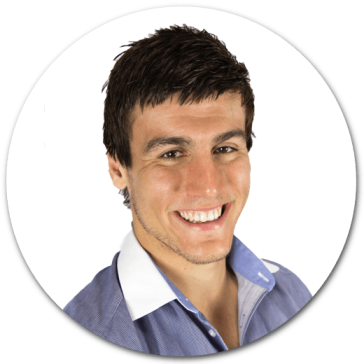 378 Oxford Street,
Mount Hawthorn, WA 6016
Julian gained his Bachelor of Science degree in Occupational Therapy at Curtin University.
He has a range of experience in a number of areas of occupational therapy such as mental health, paediatrics, aged care, orthopaedic geriatrics and disability care in which he completed many fieldwork placements over his four year degree.
Julian has represented East Perth football club in the WAFL since 2010. This has required Julian to ensure his body...
Go to Profile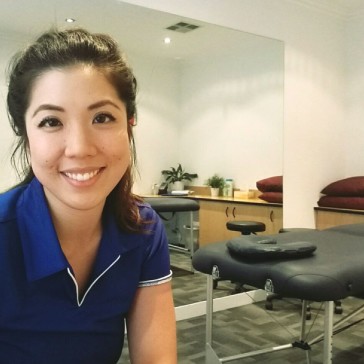 314 Vincent Street,
Leederville, WA 6007
Back 2 Body Occupational Therapy is Perth's premier clinic for soft tissue therapy since 2010. In 2017, the addition of specialised hand therapy gives those in the Perth locality an exclusive venue to improve their muscular health and wellness, and also recover from injury, in a one-stop-shop. Founder and principle Occupational Therapist, Tiffany Chia, is a Perth local and graduated from Curtin University in 2007.
Back 2 Body offers a wide range of services, including:
Clinical soft tissue therapy Hand therapy Hand and upper limb splinting Pain management Scar management
Go to Profile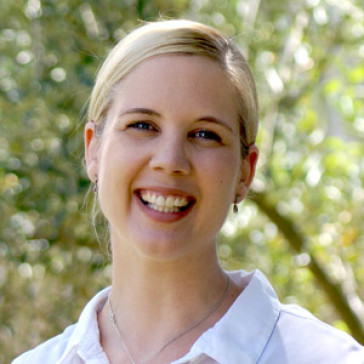 Unit 23 / 3 Wexford Street,
Subiaco, WA 6008
Principal Occupational Therapist
Jacintha is a senior occupational therapist, graduating with a BSc (Occupational Therapy) from Curtin University WA in 2001. She has over 15 years of experience as an OT. She has worked in psychiatric hospitals, community mental health services and pain clinics and is experienced in assessment and treatment in the areas of mental health and chronic pain.
Jacintha has a passion for working with people who experience chronic conditions to help them achieve their goals, develop new skills and overcome any...
Jacintha is registered with the Occupational Therapy Board of Australia. She is a member of Occupational Therapy Australia, the World Federation of Occupational Therapy and the Australian Pain Society.
Go to Profile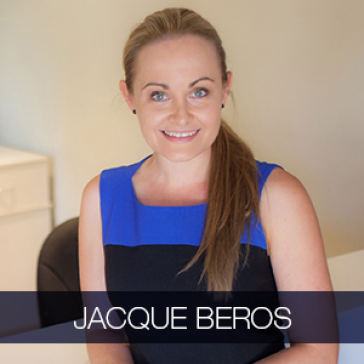 Suite 1 / 36 Salvado Road,
Wembley, WA 6014
Jacque graduated from Curtin University in 1999 and has been practising in the area of soft tissue therapy since then. She also has a Bachelor of Science degree from UWA, with a double major in Human Movement and Human Biology.
Jacque uses myofascial trigger point therapy techniques to treat a variety of acute and chronic soft tissue injuries. She has a keen interest in dance medicine, treating dancers of all genres from novice level through to professional performers. Jacque teaches contemporary dance and has over 20 years teaching experience.
Go to Profile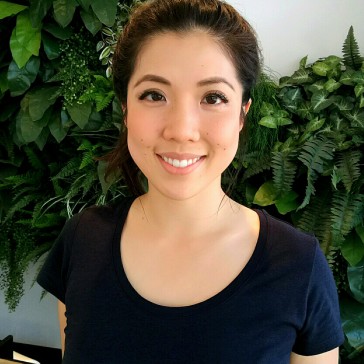 314 Vincent Street,
Leederville, WA 6007
Tiffany has a combined 10 years experience in clinical soft tissue therapy and hand/upper limb therapy since completing her Bachelor of Science (Occupational Therapy) degree in 2007.
Tiffany has worked on a variety of clinical conditions, including (but not...
Amongst her professional achievements, Tiffany has spoken at the 2013 WA Hand Surgery Society Meeting held in Perth (WA), as well as provided education to occupational therapists and orthopaedic specialists over the years. Tiffany has been involved in developing the soft tissue therapy service in other clinics, and is extremely passionate about providing a personal service while achieving timely recovery.
Tiffany is director and principle Occupational Therapist at 'Back 2 Body Occupational Therapy' in central Leederville, within Perth (Western Australia). Outside of the practice, she enjoys spending time with her dog Pepe, taking yoga classes, and is a big foodie of all sorts!
Go to Profile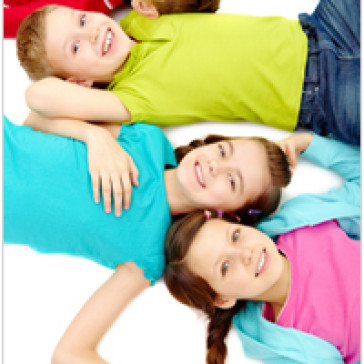 61 Morrison Road,
Midland, WA 6056
The Child Wellbeing Centre provides assessment, treatment and support for problems such as:
Anxiety
Depression
Our team of psychologists, occupational therapists and speech pathologists are available to work together with you to help your child reach their potential. We are a multidisciplinary team of health professionals able to provide a comprehensive range of services
Our services are currently provided over two locations - Darlington and Midland.
The Child Wellbeing Centre
specialises in Occupational Therapy, Psychology and Speech Pathology for kids.
Go to Profile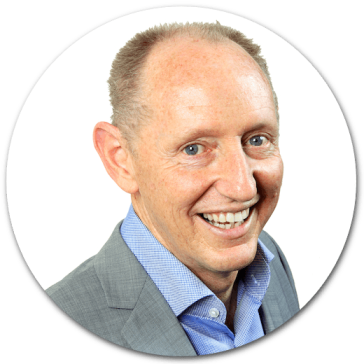 378 Oxford Street,
Mount Hawthorn, WA 6016
Laurie graduated 30 years ago from W.A.I.T. now Curtin University.
Laurie's office bearing includes past President of OT Australia WA, past and current member of the OT National Council, a current member of the Registration Board, an adjunct senior lecturer at James Cook University and part time lecturer at universities throughout the nation. Laurie conducts post graduate courses in Functional Soft Tissue Medicine which has been running since 1994, in Perth, Townsville, Cairns,...
Laurie has spoken at many conferences worldwide and most recently spoke as guest of honor at the Singapore Malaysian OT Symposium in Langkawi and at the All India OT Conference in India. Laurie is regularly asked to speak to corporate industry in relation to optimizing executive performance and also has strong links with the corporate sector throughout...
Laurie's awards include: Occupational Therapy "Entrepreneur of the Year Award" 1994: Australian Gymnastics Association "Official of the Year" 1998: the "Australian Sports Medal" 2000 as part of the Australian Honours List. Laurie has represented Australia as treating practitioner at 8 World Championships and is currently the Managing Director of Health Central
Go to Profile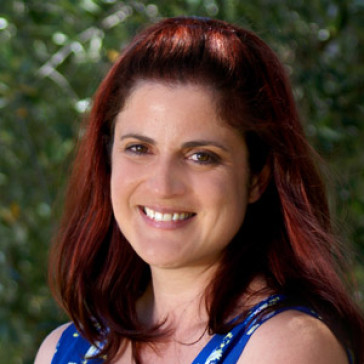 Unit 23 / 3 Wexford Street,
Subiaco, WA 6008
Emma graduated as an Occupational Therapist from Curtin University WA in 2000. She has had over 15 years experience working as an OT both in adult mental health, and in neurological and physical rehabilitation.
Emma has worked in both hospital and community settings in Perth and in London. She is a registered Occupational Therapist with the Occupational Therapy Board of Australia and is a member of Occupational Therapy Australia.
Emma has special interest in the areas of chronic pain, mental health, and neurology, and has had significant experience in individual...
Go to Profile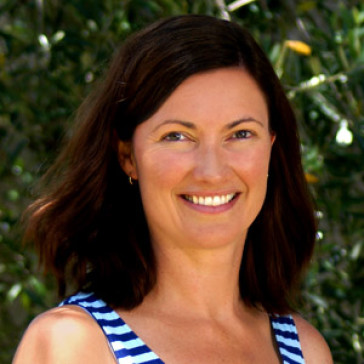 Unit 23 / 3 Wexford Street,
Subiaco, WA 6008
Elyse is a qualified Occupational Therapist who graduated from Curtin University WA in 1998. She has worked in Occupational Therapy positions across both the South & North Metropolitan regions of Perth, gaining over 15 years experience.
Elyse has worked with clients in both inpatient psychiatric settings as well as adult community mental health services....
Go to Profile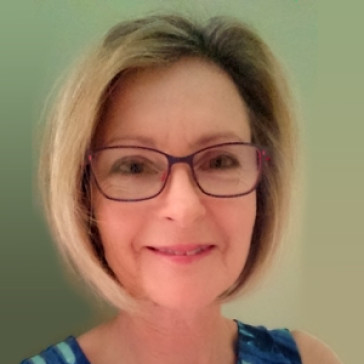 Unit 23 / 3 Wexford Street,
Subiaco, WA 6008
Angela is a qualified Occupational Therapist with 30 years' experience working in physical rehabilitation and mental health. She has worked in W.A and London and for many years in adult mental health including in-patient and out-patient community mental health settings. Angela has undertaken training in Group Work and Gestalt Therapy and more recently completed a post graduate qualification in Mental Health.
Angela likes to support clients to clarify what is most important to them and to address barriers that prevent them engaging in valued areas of their life. She draws from various models including Occupational Science, C.B.T, A.C.T, Gestalt Therapy and Systems Theory as well as her own life experience. Underpinning her work is a belief that individuals have an innate drive towards wholeness.
Go to Profile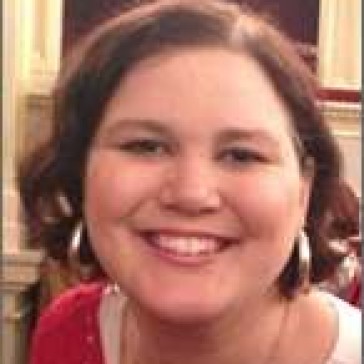 61 Morrison Road,
Midland, WA 6056
Occupational Therapist (Midland)
Alison is a newly graduated Occupational Therapist from Curtin University. She completed a Bachelors degree in Health Science in 2010 and moved on to complete a Masters in Occupational Therapy in 2012.
Alison has worked as a Developmental Therapist with children with Autism Spectrum Disorders at the Child Wellbeing Centre. Therapy with Alison will include...
Go to Profile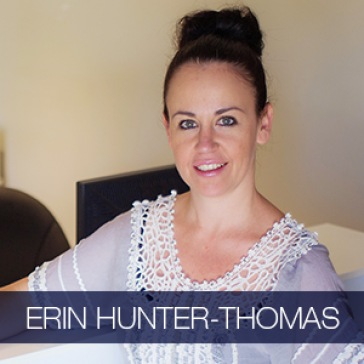 Suite 1 / 36 Salvado Road,
Wembley, WA 6014
Erin Hunter-Thomas graduated from Curtin University in 1998 and has been practising in the area of soft tissue rehabilitation since then. She has extensive experience with holistic health and various musculoskeletal conditions. Erin has done two years of additional study in the area of myopractic which is a method of myofascial release that utilises...
Go to Profile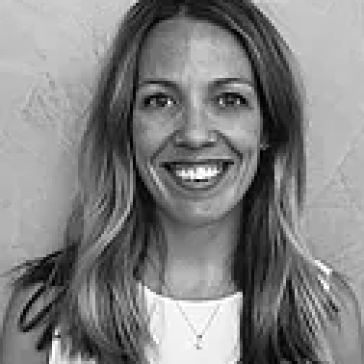 Unit 2 / 178 Railway Parade,
West Leederville, WA 6007
Hayley is a senior Occupational Therapist with over 8 years experience in private practice specialising in the assessment and intervention for school-aged children who aren't currently performing at their optimum level in the classroom.
Hayley was born and raised in Perth and graduated from Curtin University with a Masters of Occupational Therapy in 2008. Hayley first realised her passion of working in this area of Occupational therapy when on her final placement abroad in South Africa. It was there she saw the positive effect that a therapist can have on a child even with the most limited resources and equipment available to them.
Hayley thouroughly enjoys the diversity and challenge of specialising in this field and finds great satisfaction in achieving successful outcomes...
AHPRA (Australian Health Practioner Regulation Agency), Western Australian Occupational Therapy Association (WAOTA) Developmental Occupational Therapists of WA (DOT(WA)) Current Working with Children Check (WWC)
Go to Profile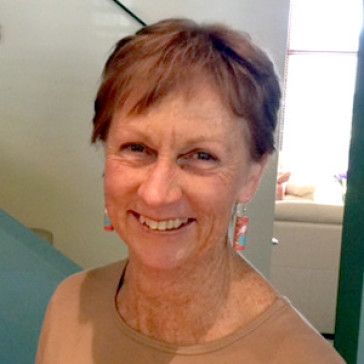 Unit 23 / 3 Wexford Street,
Subiaco, WA 6008
Julie is a skilled Occupational Therapist who has worked with people of all ages for over 20 years. She specialises in working holistically with people experiencing mental health difficulties and restrictions from living a meaningful life.
Following her graduation from WAIT (Curtin University) Julie worked in hospitals, homes and community...
In 2015 Julie completed an Advanced Training for Professional Supervision and has significant experience in supervising final year students and therapists.She is a member of Occupational Therapy Australia and the WA Mental Health Professionals Network.
Go to Profile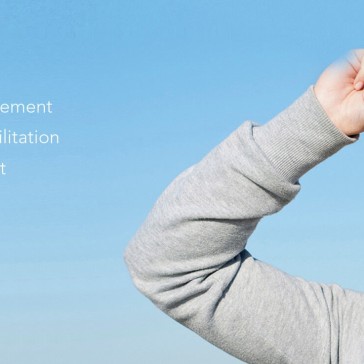 Ground Floor / 69 Christie Street,
St Leonards, NSW 2065
At Oedema Clinics St Leonards, we offer Physiotherapy and Occupational Therapy services. The swell team is dedicated to getting you up on your feet and keeping you there.
We are an innovative, specialist team who can really make a difference to your acute sports injuries, orthopaedic and surgical rehabilitation, pregnancy physiotherapy, cancer care rehabilitation or lymphoedema therapy needs.
Our therapists pride themselves on delivering...
Our clinics are among the first in Australia to use the latest, innovative "PhysioTouch" negative pressure technology. Negative pressure treatment improves manual lymphatic drainage, breaks down fibrosis and scar tissue, increases metabolism and oxygen delivery to the tissues, and alters the perception of pain.
Go to Profile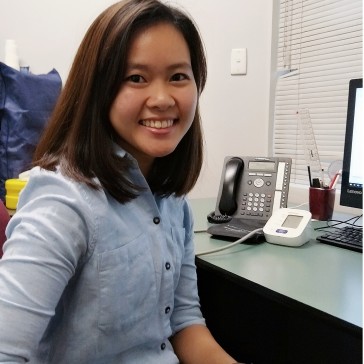 9 Colin Street,
West Perth, WA 6005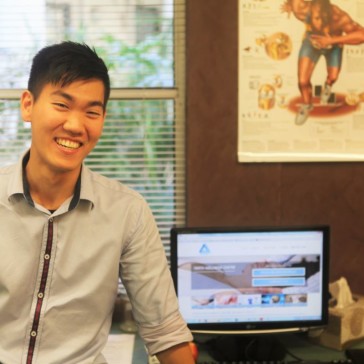 9 Colin Street,
West Perth, WA 6005
Perth Wellness Centre are experts in movement...
Trigger Point Therapy
Being a diverse and varied practice, we have a range of Allied Health provided on site as well, with Chiropractic, Physiotherapy, Corporate Health, Occupational Therapy, Massage and Psychology services and ensure that our patients receive an overall positive wellness experience, advice and care like no other.
Go to Profile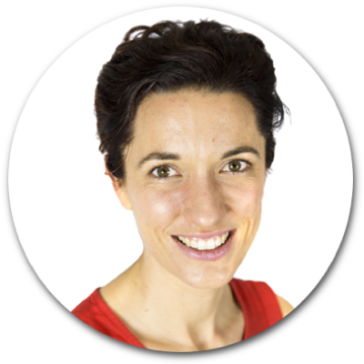 378 Oxford Street,
Mount Hawthorn, WA 6016
Kathryn graduated as an Occupational Therapist from Curtin University in 1999 and has recently completed post-graduate studies in soft tissue injury management through James Cook University. She has experience in paediatrics, aged care, workplace and home occupational assessment and hospital-based rehabilitation.
Kathryn has also worked extensively as a senior hand therapist both locally and in the United Kingdom. She had development oversight of the hand therapy unit at university where she also lectured and gave tutorials in this subject. Kathryn is an applicant for full membership of the Australian Hand Therapy Association.
As part of her post-graduate work Kathryn studied Thoracic Outlet Syndrome, which relates to compression of nerve/blood vessels at the neck and shoulder. Symptoms, including pain and altered sensation/blood flow to the hand and arm, are often due to postures or occupation, and are ideally identified and treated early. Kathryn has taught Australian hand therapists on this topic.
Go to Profile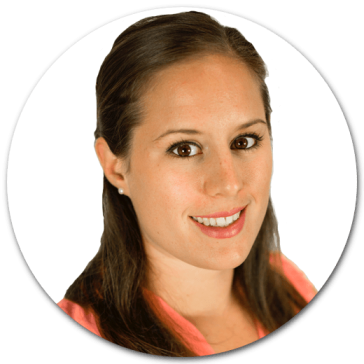 378 Oxford Street,
Mount Hawthorn, WA 6016
Jessica Press holds a Masters degree in Occupational Therapy from Curtin University of Technology and a Bachelor of Arts degree in Dance from the Western Australian Academy of Performing Arts at Edith Cowan University.
Through her studies, Jessica has gained experience in soft tissue therapy, mental health, ergonomics, paediatrics, injury prevention and maintenance and neurosciences.
Jessica has personally experienced how soft tissue occupational therapy treatment can benefit a person's ability to perform their meaningful occupations. Having been a dancer and involved...
Go to Profile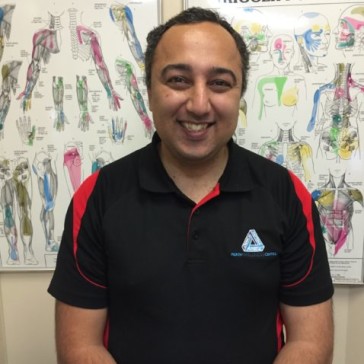 9 Colin Street,
West Perth, WA 6005
Finding an Occupational Therapist in Australia who's right for you and your level of health cover is easy with HealthEngine.
We provide comprehensive information on Occupational Therapists available in and around Australia, including real patient reviews, accreditations, contact details, staff profiles, opening hours, pricing and payment info and much more.
From initial consultations to treatment plans, we connect you with the best Occupational Therapist and medical clinics in Australia when you need it the most.
Help