Helping you and your family.
199 High Street, Fremantle WA 6160
featured
Canning Medical Centre is located on High Street in Fremantle. Our practice is committed to providing friendly medical care to the people of Fremantle and surrounding areas. We greatly value our patients and strive to continue our active commitment in medical education and quality assurance.Cannning Medical Centre Offers:
Canning ...
Are You a Leading Health Practitioner in this Area?
Want to feature your practice here? Click here to find out more.
12 Silas Street, East Fremantle WA 6158
AGPAL Accredited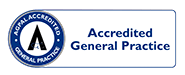 This practice is accredited by Australian General Practice Accreditation Limited (AGPAL). This accreditation is awarded to general practices which achieve nationally recognised standards. These standards focus on health care quality and patient safety. Click here to find out more about AGPAL.
We provide an extensive range of services for general health, travel and skin cancer monitoring. We would love to help you manage your health.
We're an award winning, fully accredited General Practice, open 6 days a week, Monday to Saturdays.
You'll find us located at 12 Silas Street in East Fremantle on the corner of St ...
12 Silas Street, East Fremantle WA 6158
East Fremantle GP
12 Silas Street, East Fremantle WA 6158
East Fremantle GP
12 Silas Street, East Fremantle WA 6158
East Fremantle GP
12 Silas Street, East Fremantle WA 6158
East Fremantle GP
12 Silas Street, East Fremantle WA 6158
East Fremantle GP
12 Silas Street, East Fremantle WA 6158
East Fremantle GP
10 Silas Street, East Fremantle WA 6158
East Fremantle GP / Medical Centre
15 Wolsely Road, East Fremantle WA 6158
East Fremantle GP / Medical Centre
15 Wolsely Road, East Fremantle WA 6158
East Fremantle GP
26 Angwin Street, East Fremantle WA 6158
East Fremantle GP / Medical Centre, Perth Vascular Surgeon