Dentist in Albury, NSW 2640
Search
Search results for ''
Find a Dentist in Albury, NSW
25 results found
Only 1 Left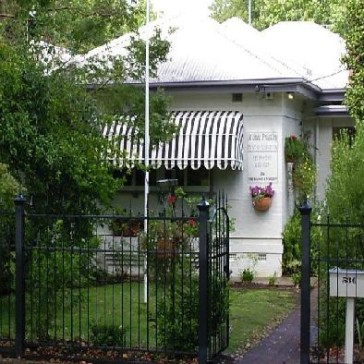 536 Thurgoona Street,
Albury, NSW 2640
Welcome to MP Dental Albury; endeavouring to provide each and every member of the Albury community with a sparkling smile.
MP Dental Albury has been a reputable dental practice within the region for over 30 years. Our team strives to create tailored treatment plans; to empower each patient under our care to choose whichever treatment option best suits them. The MP Dental Albury clinic is prepared with the highest quality of modern techniques and technologies, to provide you with a supreme level of comfort. Features of our clinic which we pride ourselves on are the contemporary methods of sedation we've acquired, such as oral forms of medication and relative analgesia, to try and reduce anxiety as much as we can.
MP Dental Albury is proficient at offering a variety of exceptional dental treatments. Our dentists are equipped with exemplary skills in cosmetic treatment, which include veneers, crowns, bridges, white fillings and teeth whitening. We also offer a range of other services, such as root canal treatments to save deteriorated teeth, minor oral surgeries to relieve pain and dentures to ensure you have a full set of perfect teeth. In addition, we supply...
Here at MP Dental Albury, we appreciate that the dental environment can be one that instils an incredible amount of fear into the vast majority of the population, which is why every single member of our experienced team aims to create a calming atmosphere at our clinic. Also, we understand that dental issues can occur at any given time, which is why...
Go to Profile
536 Thurgoona Street,
Albury, NSW 2640
536 Thurgoona Street,
Albury, NSW 2640