Search
Search results for ''
Find a Dental Therapist in Australia
100 results found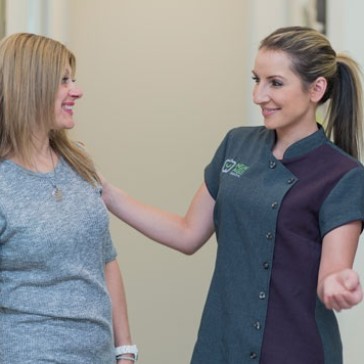 Suite 5, Level 1 / 20 Scholar Drive,
Bundoora, VIC 3083
New Age Dental boasts it's State of the Art Melbourne Dental Clinic that is very modern and comes well-equipped with high-end technological equipment.

About Us
Here at New Age Dental, we are proud to be a QIP accredited Melbourne Dental Clinic serving Bundoora and all its surrounding Melbourne suburbs. Our holistic dental care model is displayed in our design, functionality, and outlook of our facility which has a foundation based on more than 15 years experience in the dentistry field.
Go to Profile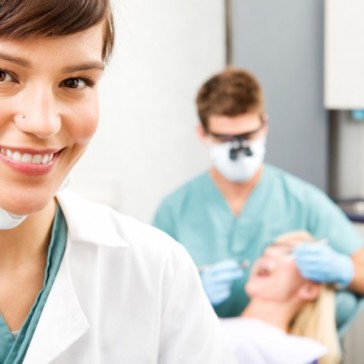 Nollamara Dental Care,
Suite 2 / 440 Flinders St,
Nollamara, WA 6061
Smiles on Flinders in Nollamara offers the very latest in preventative dental care and an extensive range of cosmetic dental treatments. This includes tooth whitening, crowns and bridges, implants, fillings, root canal therapy, dentures, mouthguards and veneers. This centre also offers digital x-rays.
The team at this practice are specially trained to work with children. Smiles on Flinders' preventative care...
They pride themselves on making dental visits a positive, pleasant experience for all patients. This includes offering appointment times to suit the busy lifestyles of patients - early morning, evening and lunchtime appointments are available.
Go to Profile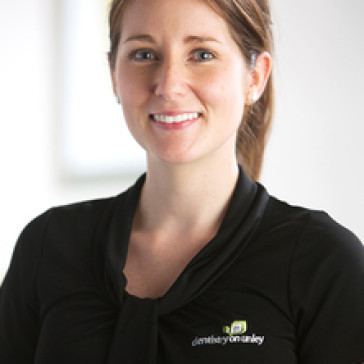 Suite 1-4 / 292-294 Unley Road,
Hyde Park, SA 5061
Amy has been an Oral Health Therapist with the Dentistry on Unley team since 2011. She now works part time on Tuesday mornings and Wednesday mornings and is a full time Mum to her two young children. Amy is a firm believer that prevention is far superior to cure and focuses on early intervention, prevention and education.
Amy loves her role as an Oral Health Therapist as she believes she can create a comfortable environment and educate her patients with advice and an understanding of the importance of good oral health at any age.
Amy grew up in Adelaide and started Dental Assisting in 2004. She graduated from the Bachelor of Oral Health degree in 2009. Amy won the award...
Go to Profile
3 / 386 South St,
O'Connor, WA 6163
A9,
Harrington Park, NSW 2567
Karina Burgess graduated from the University of Sydney, Bachelor of Oral Health – a 3 year full time degree. Karina has been employed full time working as an Oral Health Therapist developing her career in Hygiene and Therapy in Sydney. Karina absolutely loves the Hygienists challenge of periodontal education, treatment and management, and thoroughly enjoys working and caring for children, treating disease and performing precise and detailed work – preventative and restorative. She is warm, caring and is passionate about patient care and seeing successful results.
Karina relates easily to all cultures and ages of people as she is well travelled. She has valuable life/employment experience having worked as a nanny, ski resort staff liaison, veterinary nurse, travel consultant and dental assistant before deciding to pursue a career in the dental profession she was raised around. Her father is Dr Michael Burgess and she worked for him closely watching the gentle art of dentistry.
Karina is registered with the Australian Dental Association (ADA), the Australian Health Practitioners Regulation Agency (AHPRA), is an active member of the Dental Hygienists Association of Australia (DHAA) and the Australian Dental and Oral Health Therapist Association (ADOHTA).
Go to Profile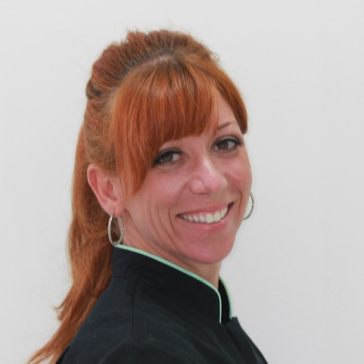 Suite 1 / 114 Nicklin Way,
Warana, QLD 4575
Graduating in 1991, Julie brings to Avenue Dental a variety of professional experiences.  Julie prides herself on clinical excellence, superb customer service and having a gentle touch.  Julz would like you to know that your in good hands at Avenue Dental Kawana and she looks forward to meeting you.
Go to Profile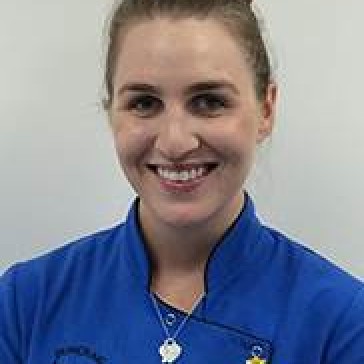 Duncraig Shopping Centre,
Shop 3 / 50 Marri Road,
Duncraig, WA 6023
Shenae is our newest edition to our Oral Therapy team joining DDC in January 2015. As an oral health therapist Shenae is one of our go to people on children's oral health as well as oral hygiene for all our patients. She is a member of the Australian Dental and Oral Health Therapist Association and is keen to stay in touch and learn about the new developments in Dentistry.
Shenae works at Duncraig Dental Care on Mondays, Tuesdays and Fridays. The other 2 days she works in a specialist paediatric dental clinic – gaining valuable knowledge and experience that can be used right here in our practice.
Outside of work Shenae enjoys keeping active, coastal walks, catching the latest movies and catching up with friends.
Go to Profile
536 Thurgoona Street,
Albury, NSW 2640

Duncraig Shopping Centre,
Shop 3 / 50 Marri Road,
Duncraig, WA 6023
The dentists and staff at Duncraig Dental Care offer outstanding customer service. Treatment coordinators and front office staff guide patients through each stage of their dental care. The dental professionals incorporate the use of the latest technological advancements in dental care and pursue continuing education to ensure patients have the highest quality care.
The Duncraig dentist's primary concerns are the care and comfort of each patient. They offer sedation dentistry to alleviate discomfort and anxiety during treatments and help patients feel at ease while under their care.
Dental Services Offered by the Professionals at Duncraig Dental Care
Go to Profile
Nollamara Dental Care,
Suite 2 / 440 Flinders St,
Nollamara, WA 6061
Unit 419 / 1 Como Crescent,
Southport, QLD 4215
Lisa is a huge advocate of prevention is better than cure! Lisa loves her role as an Oral Health Therapist as she believes that every dental experience should be one of comfort and relaxation and she believes she can create this comfortable environment whilst treating and educating her patients in the importance of good Oral Health. She encourages a Holistic approach to Oral Health and values the time that she is able to spend with her patients.
Lisa graduated from Griffith University in 2009 with a Bachelor of Oral Health in Oral Health Therapy. Previous to this, Lisa had many years experience in the areas of dental assisting and dental reception. She has been working in private practice since graduating in 2009 treating children aged 4-18 years of age in every aspect of dentistry. And catering to her Adult patients Oral Hygiene needs including treatment of periodontal disease and Halitosis.
Go to Profile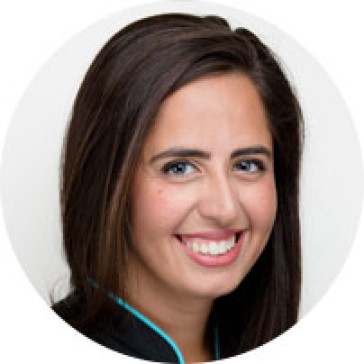 Suite 102, Level M / 3 Railway Parade,
Burwood, NSW 2134
Nadia is qualified in both dental therapy and dental hygiene. She has completed a three year university degree from Sydney University and is trained in all aspects of the treatment of children under 18 years and in the gum care of all adults.
As a therapist Nadia educates both children and their parents on oral hygiene practices and diet. As our resident hygienist Nadia looks after our patients oral hygiene, teeth cleaning, whitening and preventative procedures.
Go to Profile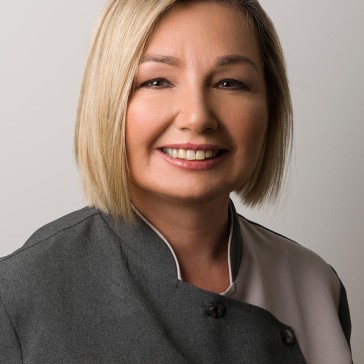 Suite 5, Level 1 / 20 Scholar Drive,
Bundoora, VIC 3083
Helen Gotti is our qualified Dental Therapist, having graduated from the Dental Therapy School of Victoria in 1983. She is a member of the Australian and New Zealand School of Paediatric Dentistry (ANZSPD). Helen regularly attends CPD courses, continually updating her skills and further increasing her knowledge. Using experience gained from working within the Private and Public sector, Helen helped to establish the current Banyule Community...
Helen is a clinical demonstrator to Dental Therapy students at the Dental Hospital and regularly mentors staff. Fluent in English and Greek, Helen is skilled in dealing with dental issues in children of all ages and she is particularly passionate about the prevention of oral disease, strongly believing in providing high quality, comprehensive and comfortable
Go to Profile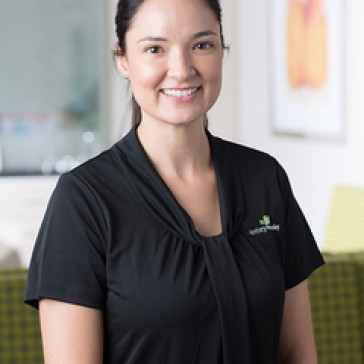 Suite 1-4 / 292-294 Unley Road,
Hyde Park, SA 5061
Stella is passionate about preventive dentistry and believes that through education and motivation to make small changes, optimum oral health can be achieved. Stella enjoys working with people of all ages and believes that good habits in dental care is a great investment for future overall health.
Stella grew up in Adelaide and is a Bachelor of Oral Health graduate from the University of Adelaide. On completion of the degree she was awarded the Executive Dean's Certificate of Merit and the Oral Health...
Stella is a member of the Dental Hygiene Association of Australia and continues to expand her knowledge by attending courses and education seminars.
Go to Profile
Suite 3 / 6-8 Langmore Lane,
Berwick, VIC 3806
3 / 386 South St,
O'Connor, WA 6163
64B Cranford Ave,
Mount Pleasant, WA 6153
The Promenade Shopping Centre,
Shop 10 / 121-131 Mawson Lakes Boulevard,
Mawson Lakes, SA 5095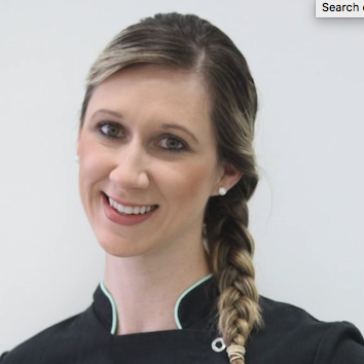 Suite 1 / 114 Nicklin Way,
Warana, QLD 4575
Tina's first dental memory was having had multiple fillings when she was at school, which was always a positive experience and she was fascinated by science and in particular, teeth. Once she started her degree she knew this was fitting for her. Tina graduated in 2009 from the University of Queensland with a Bachelor of Oral Heath, while also working as a
Tina has always lived and worked on the north side of Brisbane, including Gympie and now the Sunshine Coast. She has been lucky to utilize all her Oral Health Therapist duties, such as working with orthodontics and treating both children and adults giving her a wide range of skill and experience in a multitude of services offered at Avenue Dental Kawana. She loves her conferences and has passion for learning. Tina prides herself in being very open-minded and having a holistic approach to
Go to Profile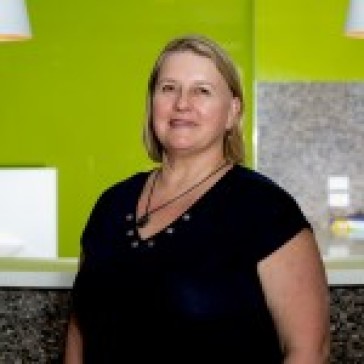 20-22 Underwood Street,
Corrimal, NSW 2518
Tanya is a Dental Therapist, specialising in children under 18 years of age.
We have a purpose built children's room, complete with a Dinosaur Chair to make sure your child's dental experience is fun & interactive. Tanya likes to keep her patients parents/carers informed with all the most up to date preventative methods in dentistry to ensure her patients need minimal dental work as an adult.
Go to Profile
96 Neil Street,
Toowoomba, QLD 4350
4 / 257 W Coast Hwy,
Scarborough, WA 6019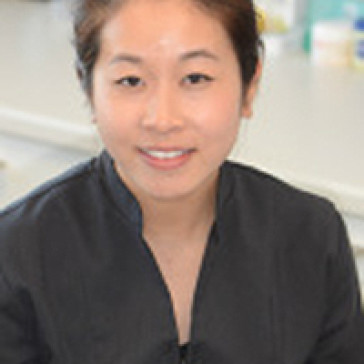 Level 2 / 6-10 Chapel Street,
Windsor, VIC 3181
Stearne House,
Suite F / 116 Dempster Street,
Esperance, WA 6450
50 Nelson Street,
Mackay, QLD 4740
Finding a Dental Therapist in Australia who's right for you and your level of health cover is easy with HealthEngine.
We provide comprehensive information on Dental Therapists available in and around Australia, including real patient reviews, accreditations, contact details, staff profiles, opening hours, pricing and payment info and much more.
From initial consultations to treatment plans, we connect you with the best Dental Therapist and medical clinics in Australia when you need it the most.
Help