Search
Search results for ''
Find a Counsellor in Australia
Appointments available as soon as possible, even if they're a little outside your location.
325 results found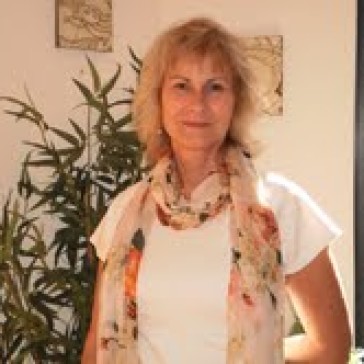 Fremantle Therapeutic Centre,
10 Norfolk Street (2 hour free parking Sussex St),
Fremantle, WA 6160
If you're looking for extra support and guidance through a challenging situation or you're just ready to move in a new direction in your life. Today, as an individual, or as a couple or family, you are one step closer to discovering a new and healthier you, developing new ways of leading a richer and more satisfying life, resulting in a positive path...
Single sessions, short interventions (6-8 sessions) to on-going work are available.
TYPES OF COUNSELLING SERVICES OFFERED
Go to Profile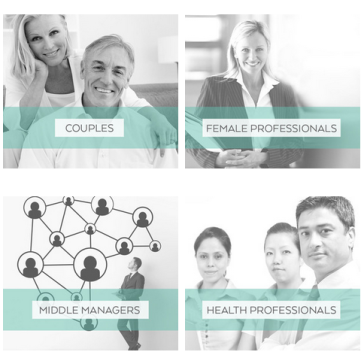 Suite 906 / 2-14 Kings Cross Road,
Potts Point, NSW 2011
I offer psychotherapy, counselling and coaching to individuals and couples that leads to sustained personal development and growth.
I specialise in working with people facing:
Go to Profile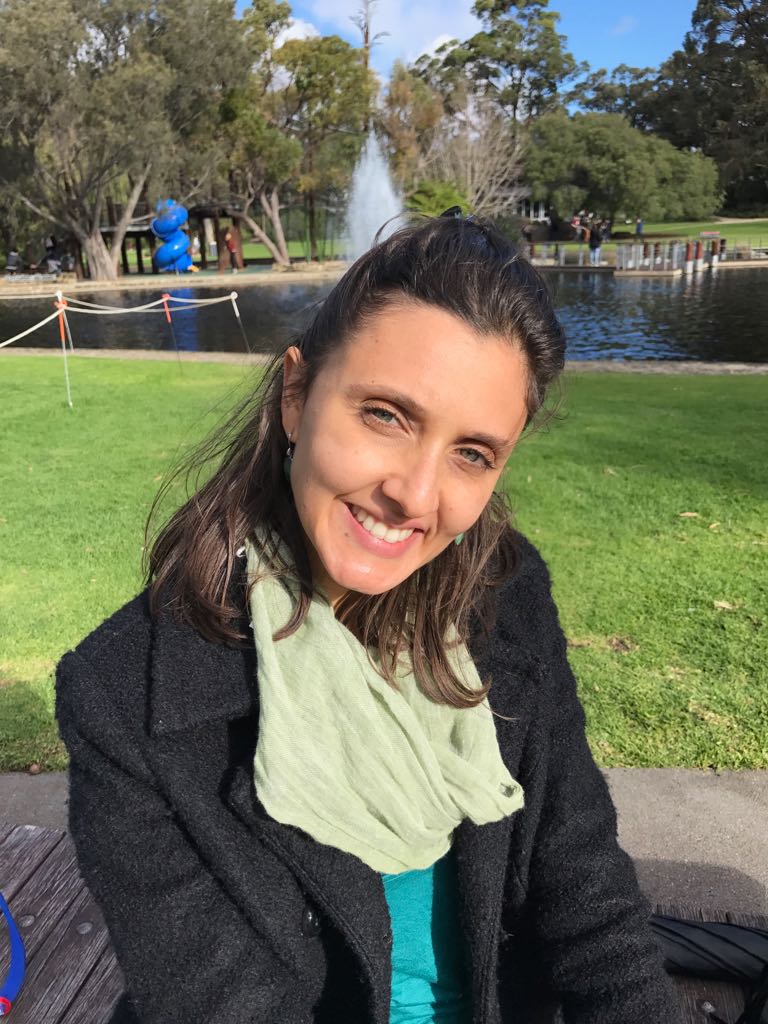 Herdsman Parade,
Wembley, WA 6014
Sabinne Barquett is professionally trained clinical psychologist with a passion to see each patient of her clients achieve fullness of life. Sabinne has a brilliant history which reveals a high success rate in the therapy her clients have received, to successfully overcome extremely difficult hurdles in life, and providing resolution to mental health...
Go to Profile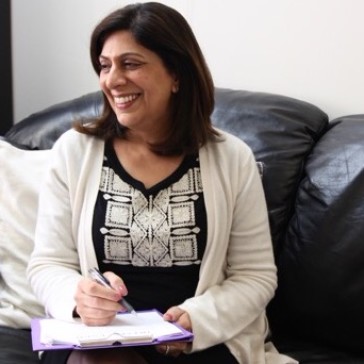 Level 8 / 16 St Georges Terrace,
Perth, WA 6000
At Essence Counselling, we provide general individual counselling especially for women.Our counsellors are university trained and fully qualified in counselling and psychotherapy. We also have experience working with people from diverse cultural, social and religious orientations. We have counsellors fluent also in Japanese and Indonesian.
Our sessions are all individual and face to face: one therapist working privately with one client at a time. We work collaboratively with our clients to help them achieve their goals and needs. We apply humanistic and person centered therapy modalities when applicable, and we also use cognitive behavioral techniques...
Individual counselling specialising in:
Go to Profile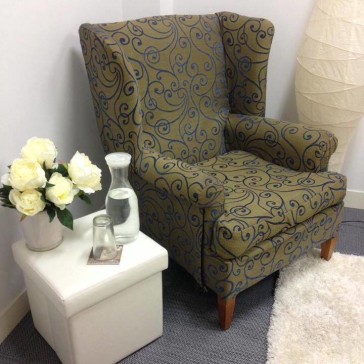 Suite 1 / 772 Canning Hwy,
Applecross, WA 6153
At SOUTH PERTH COUNSELLING SERVICES in Applecross we provide counselling, psychotherapy and a range of psychological assessment services to those experiencing personal, relationship or work related challenges.
We are committed to providing a high quality of care within a professional, compassionate & respectful environment. Practitioners are experienced, qualified professionals and all counselling sessions are held in the strictest confidence. We offer a convenient location, free parking and we are close to public transport.
PRICE LIST/SCHEDULE OF FEES
Go to Profile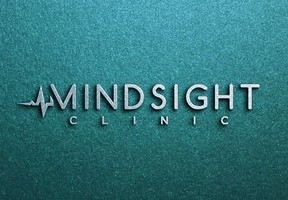 307 Lord Street,
Highgate, WA 6003
At Mindsight, our vision is to make access to mental health support easy for everyone to achieve their best possible mental health. Based in a central location at Highgate, our team at Mindsight Clinic work with each client individually to design a tailor made treatment plan in order to support our clients to reach their fullest...
Couples Counselling
Counselling for Trauma
Go to Profile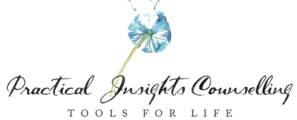 2 / 2 Commerce Street,
Malaga, WA 6090
Sometimes we all need a little coaching to navigate life's hurdles and achieve success, happiness and well-being. A qualified Counsellor can provide immense support during challenging times and assist a client to develop their resilience and arrive at their own solutions. The client then learns how to repeat this process next time they find themselves feeling "stuck" or unsure of how to move forward.
Naomi Farrand is the proud owner of Practical Insights Counselling and a qualified and Registered A.C.A. Level 2 Counsellor. Naomi offers practical and down-to-earth counselling to assist couples, families and individuals of all ages to overcome a wide range of challenges including, but not limited to;
Naomi is a registered Level 2 member of the Australian Counselling Association. As such, Naomi adheres to the A.C.A.'s professional code of conduct and professional development requirements. Thus, you can be assured of receiving high quality, professional care. Naomi tailors a holistic and individualised approach to each of her clients and this, teamed with her easy-going and friendly nature results in...
Go to Profile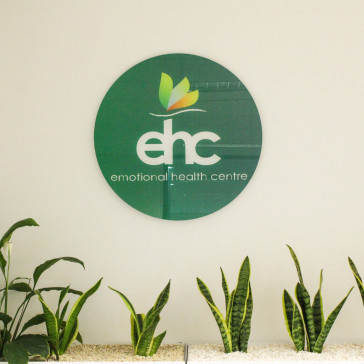 Unit 8 / 1253 Nepean Highway,
Cheltenham, VIC 3192
We have a team of expert Counsellors, Coaches, Psychologists and Trainers in Melbourne, who are dedicated to helping people find greater emotional and mental wellbeing. We also offer specialized coaching, counselling and training in Cheltenham.
We have evolved into a specialist provider of individual and Workplace Counselling, Training and Support Services to enable our clients to: reduce and manage stress, and other mental health concerns; improve productivity and performance; build greater resilience; cope more effectively with work and life transitions; better manage conflict; and inspire fulfilling life changes.
Go to Profile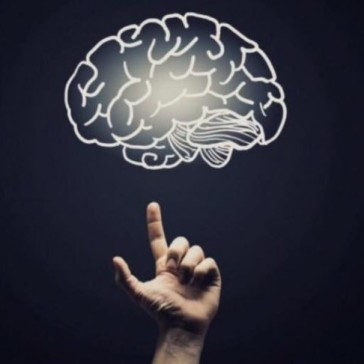 435 Nepean Highway,
Frankston, VIC 3199
Cerebellum Consulting is an engaging & mindfulness-based counselling service that strives to provide high quality counselling & psychology to the community. Here at Cerebellum Consulting we look to promote personal well-being and self-awareness through Mindfulness and Cognitive Behavioural Therapy to increase focus, efficiency and overall quality of life both personally and professionally.
What would it be like to have the same practice care for your family over the years? We absolutely love helping people and our clinicians want to help you Feel Better! We offer a family-focussed...
Animal Assisted Therapy Child Psychology Couples Therapy Paediatric Dietetics Dietician Occupational Therapy Counselling Assessments for Autism, ADHD Shopping Excursions Food Workshops Community Information Nights Parent Support ASIST Training Professional Development Training Assessments for Students with Disabilities Funding Assessments for Victims...
There are a range of other health services nearby, including Frankston City Dental, Australian Clinical Labs, and a number of general practitioner and allied services.
Go to Profile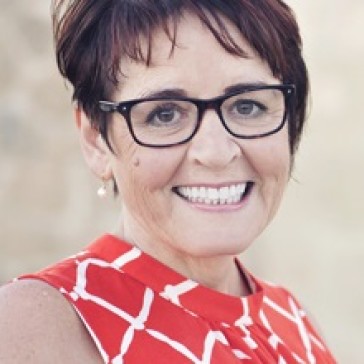 SBCP - Scarborough Beach Counselling & Psychology,
116 Westview Street,
Scarborough, WA 6019
In my spare time, I just love engaging with colourful jigsaw puzzles…so much so that I often take one on holidays with me. Like jigsaw puzzles, in my capacity as a counsellor and psychotherapist I see a similar process in my clients as I witness the jigsaw of their life come together as their self-awareness develops. This gives me great joy…
I provide counselling and psychotherapy for individuals, adolescents, couples and families over a range of issues
Go to Profile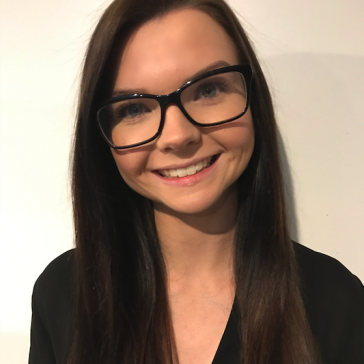 Cerebellum Consulting,
435 Nepean Highway,
Frankston, VIC 3199
Michelle provides a warm, nurturing and supportive environment for her clients. She draws on a range of evidence-based treatments to suit the needs of each individual client and their unique situation. With a person-centred approach, Michelle works with children, adolescents and adults. She is passionate about the importance of early intervention and...
Go to Profile
10 Norfolk Street,
Fremantle, WA 6160
Life can be a struggle when we are dealing with anxiety, depression, addiction, body image, relationship issues, caring for somebody full time and life changes. I can offer you a safe place where you will not be judged. When we can reflect and talk to somebody we can see things in a different perspective. If you need a counsellor who will be compassionaite, supportive and give you guidance in your life at this challenging time please book online today.
Go to Profile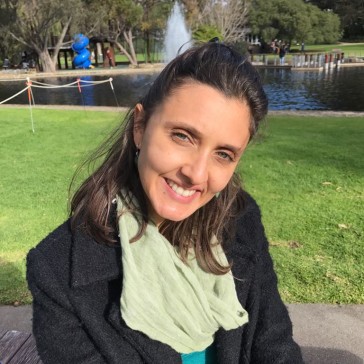 Sabinne Barquett Psychotherapy,
Herdsman Parade,
Wembley, WA 6014
Hiiii, I'm Sabinne Barquett. I graduated in Psychology in 2005 from the UFRJ ( Federal University of Rio de Janeiro), one of the top universities in Brazil. Since then I have been leading hundreds of people in their paths of self-transformation. There has been a huge impact in their lives. I get really excited when I see the results impacting people's...
Go to Profile
APS Physiotherapy Joondalup,
10 / 1 The Gateway,
Edgewater, WA 6027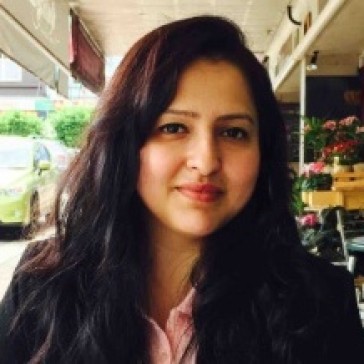 Cerebellum Consulting,
435 Nepean Highway,
Frankston, VIC 3199
Puja is the newest member of our team at Cerebellum. As a counsellor, she provides support, tools and techniques to adults experiencing anxiety and depression, occupational difficulties, injury, adjustment disorder, depression and more. Puja sees clients under WorkCover, TAC and Victims of Crime.
Go to Profile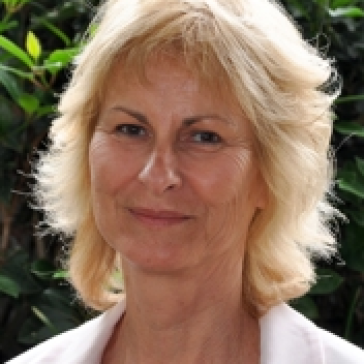 Counselling WA,
10 Norfolk Street (2 hour free parking Sussex St),
Fremantle, WA 6160
I offer support, guidance and insight, taking you closer to leading a richer more fulfilling life by understanding why you do what you do and learning how to let...
My work includes individual and relationship issues, family counselling, addictions and substance abuse, anxiety, depression, grief, trauma, post traumatic stress, sexual abuse, ADHD and mental health issues. I can adopt a role that can often be more holistic, supporting those dealing with associated barriers such as advocacy, social isolation, difficulty in communication, general life skills, phobias and anger management....
My background offers me a diverse set of skills and knowledge, with clients presenting with multi-dimensional issues. I have worked as a counsellor predominantly for "Not for profit' agencies; Relationships Australia, Senior Counsellor with Women's Health for women and their families, Cyrenian House as a drug and alcohol counsellor, Outcare with men transitioning from prison, and Centacare in employment and training and the
Additional skills include running psycho-educational groups, Supervising counsellors and student counsellors, and lecturing; Behavioural Science for three years for the Australian Institute of Holistic Medicine.
Qualifications; Master of Counselling Bachelor Degree in Social Science, Human Services Certificate IV in Training and Assessment Group Facilitator Certificate; Relationships Australia (WA)
Go to Profile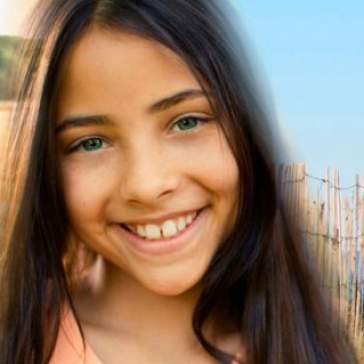 Suite 11 / 1329 Hay Street,
West Perth, WA 6005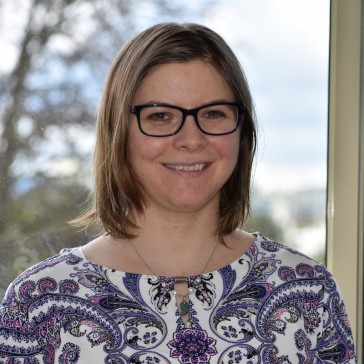 Cerebellum Consulting,
435 Nepean Highway,
Frankston, VIC 3199
Nindy completed her education in Developmental Psychology in the Netherlands and trained at a Special Needs school for adolescents with psychiatric and behavioural problems. Her previous experience includes volunteering with adolescents, adults and elderly affected by psychological trauma and conducting research as part of the Curious Minds project,...
Go to Profile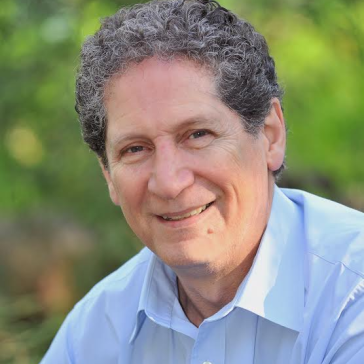 Odinisis Counselling and Family Therapy,
69 Sheoak Road,
Belair, SA 5052
With over 23 years as a counselling psychotherapist, Paul Busuttil has the skills and expertise to competently provide the most proficient and compassionate services to each of his clients. He has extensive experience working with a wide range of modalities on challenges effecting individuals, couples and families, some of these challenges include;
Anger Management Anxiety & Depression Drug, Alcohol and General Addiction Counselling Marriage & Relationships Grief & Trauma Counselling Sexual Abuse Adolescent & Parental Counselling General & Family Therapy
Paul has experienced what it means to engage in change and what is involved in self-understanding. The challenges people experience in life are...
Go to Profile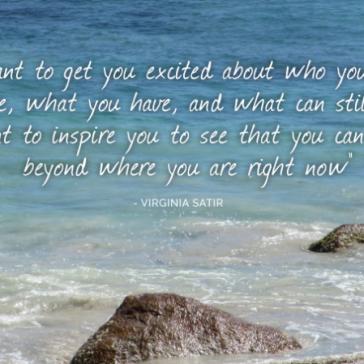 544 William Street,
Mount Lawley, WA 6050
Child & Family Therapy Counselling Service is located in Perth suburbs of Bicton and Mt Lawley, Western Australia. The Counselling service is easily accessible to people living in Perth and Fremantle surrounding suburbs.
The practice is close to Chelmsford Street parking and public transport via William...
Angela Ranallo is an accredited mental health clinician and supervisor with AASW. She is a member of Australian College of Social Work (ACSW) signifying advanced clinical practice. Angela is a Medicare Australia registered provider, a Clinical member of the Australian Association of Family Therapy (AAFT) and Clinical member of Psychotherapy and Counselling...
Angela's professional experience spans over many years working extensively in diverse settings with individuals, couples, families, children and adolescents. Angela is an Italian-Australian woman fluent in the Italian language and passionate about life's connections.
Go to Profile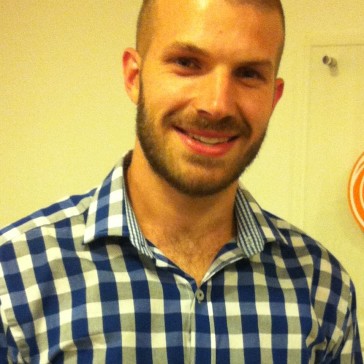 Life Resolutions Kingsford,
Unit 2 / 40 Gardeners Road,
Kingsford, NSW 2032
Tobias is a trained counsellor who is working towards his full psychological registration. His niche in the practice is with adolescent boys and adult males with addictions, anger management issues and mood disorders.
Tobias has received a Bachelor of Psychology, with post-graduate diploma from the University of Western Sydney. This was completed between 2009 and 2012.
Go to Profile
Castle Hill Medical Centre,
4-16 Terminus Street,
Castle Hill, NSW 2154
AGPAL
This practice is accredited by Australian General Practice Accreditation Limited (AGPAL). This accreditation is awarded to general practices which achieve nationally recognised standards.
These standards focus on health care quality and patient safety. More about AGPAL
Ok, got it
AGPAL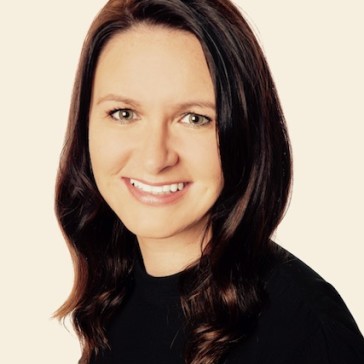 Mindsight Clinic,
307 Lord Street,
Highgate, WA 6003
Elaine is the Founder and Clinical Director at Mindsight Clinic. With 17 years of professional experience in health services and working directly with complex behavioural and mental health issues, Elaine is capable, mature and confident to make a difference with individuals, families, organisations and communities to achieve positive life-affirming...
Go to Profile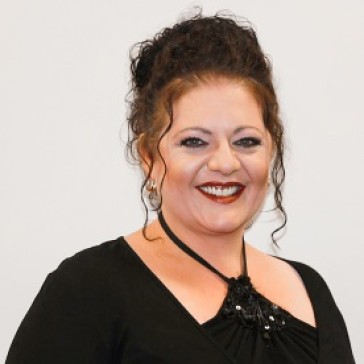 Mindset Synergy,
219-223 Waterworks Road,
Ashgrove, QLD 4060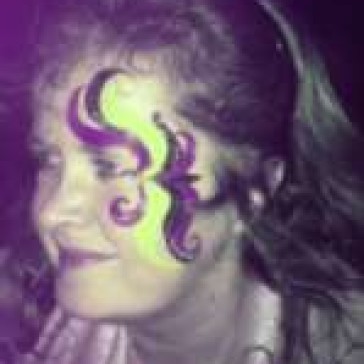 My name is Julia and I have 13 years' experience working with people during their times of struggle or change. I have worked with all age groups encouraging personal insight and sustainable life changes. I draw on a range of therapeutic approaches and interventions,...
Psychology Counselling Mental Health Social services Human resources and business
Well qualified and experienced counsellor (13 years). The price of a session is $70 per hour.
Go to Profile
Finding a Counsellor in Australia who's right for you and your level of health cover is easy with HealthEngine.
We provide comprehensive information on Counsellors available in and around Australia, including real patient reviews, accreditations, contact details, staff profiles, opening hours, pricing and payment info and much more.
From initial consultations to treatment plans, we connect you with the best Counsellor and medical clinics in Australia when you need it the most.
Help