Chiropractor in Maylands, WA 6051
Search
Search results for ''
Find a Chiropractor in Maylands, WA
Appointments available as soon as possible, even if they're a little outside your location.
62 results found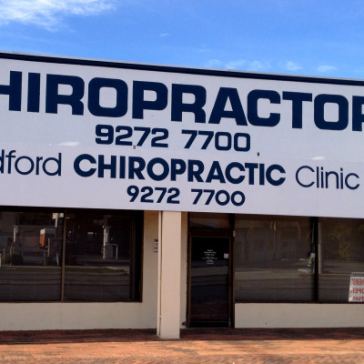 Unit 5 / 72 Walter Road West,
Bedford, WA 6052
Bedford Chiropractic Clinic is dedicated to providing holistic, client-centred treatment for both you and your family to ensure you receive the best chiropractic care possible. We treat many conditions of the spine and nervous system with a range of safe, effective and non-invasive techniques.
Conveniently located in Bedford, we are easily accessible to those who live or work in Bedford and the surrounding areas, including Dianella, Morley, Eden Hill, Bassendean, Ashfield, Maylands, Inglewood, Mount Lawley, Coolbinia and Yokine. We are close to public transport and there is onsite parking available for those who prefer to drive.
Go to Profile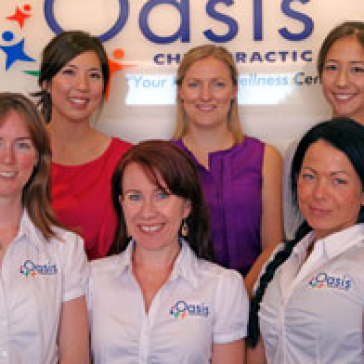 862 Beaufort Street,
Inglewood, WA 6052
Our Inglewood, Perth team consists of highly qualified practitioners and support staff. At Oasis Chiropractic Inglewood our natural therapists believe that there are three distinct stages in helping a patient to attain a high level of wellness.
Relief Care
The majority of clients at Oasis Chiropractic Inglewood choose wellness or supportive care for themselves and their families. Maintaining a proper functioning spine and nervous system may arrest small problems before they deteriorate and allow your body to express itself fully.
Go to Profile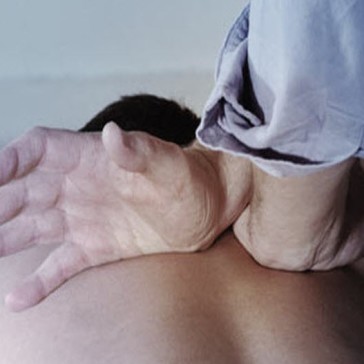 4/49 Great Eastern Hwy,
Rivervale, WA 6103
What you'll find at Eastgate Chiropractic is what so many other Perth residents have already discovered. Chiropractic is amazingly simple and safe and can be helpful for a range of health problems. Tell us your concerns, we are here to listen. We give a thorough exam and make full recommendations so that you get the best care possible.
Chiropractic care is for all ages, We love looking after the elderly, fly in fly out workers on the mines, and looking after the younger residents of Perth.
Our Chiropractic Techniques:
Go to Profile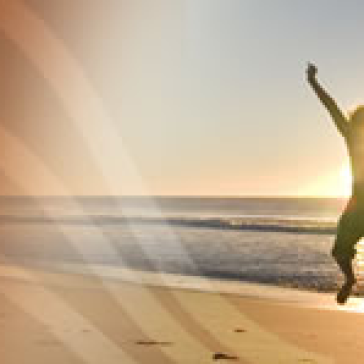 152 Walcott Street,
Mount Lawley, WA 6050
Our Philosophy
Our approach is simple. We believe that health...
We're committed to teaching our patients that true health is a journey, not a destination. Through educational opportunities (like this website), we hope to communicate the value of ongoing chiropractic care. Our desire is to see our practice members abandon the prevailing sickness care model of health (waiting for symptoms and then taking action), in favor of the emerging wellness model.
Regardless of your health goals, please understand that we see ourselves as mere servants. You're the boss! It's your body, your health and your future. Our job is to offer you the finest chiropractic care possible in Mt. Lawley, make appropriate recommendations and work together to achieve your goals.
Go to Profile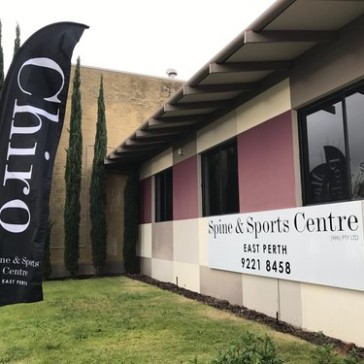 17 Wittenoom Street,
East Perth, WA 6004
At the Spine & Sports Centre, we offer a multidisciplinary approach to your long-term well-being, working with you to ease your immediate injuries, as well as restoring and maintaining long-term improvement. Our Physiotherapists and Chiropractors are experienced and use a range of techniques to assist our patients.
Our location on Wittenoom Street has access to several nearby public car parks, and those visiting via public transport can catch buses along nearby Royal Street, which links to Wellington Street. With Claisebrook and McIver train stations nearby, we are perfect for patients from the Perth CBD, East Perth, North Perth, Mount Lawley, South Perth, Como,...
Go to Profile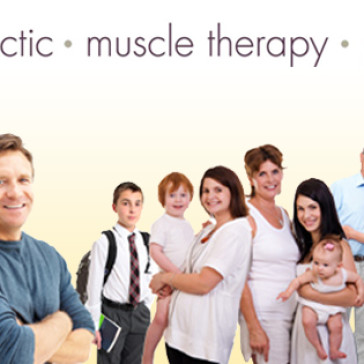 Cnr Shepperton Road / 21 Harvey Street,
Burswood, WA 6100
Whether you're looking for a Perth chiropractor, podiatrist or occupational therapist, our qualified and experienced team at Burswood Health can treat your spine, muscles, joints and ligaments. We all have a single goal in mind: to help relieve your pain and discomfort and improve your quality of life. Our experienced and dedicated team will help you take control of your health.
Go to Profile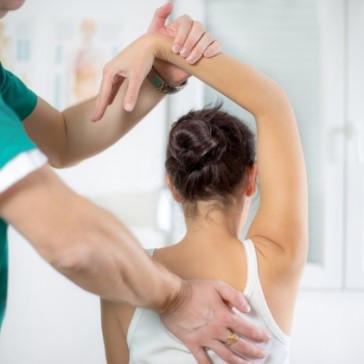 201 Wright Street,
Cloverdale, WA 6105
Chiropractic is drug-free. Chiropractic is safe and natural. Chiropractic is backed by research. And chiropractors in Cloverdale and Belmont enjoy one of the highest levels of patients satisfaction in health care!
We believe people have better health whilst they are in...
Whether you are here for some quick relief or want to make some serious changes to your health… you're the boss! It's your body, your health, and your future. Our job is to offer you the finest chiropractic care possible, make appropriate recommendations and work together to achieve your goals.
Go to Profile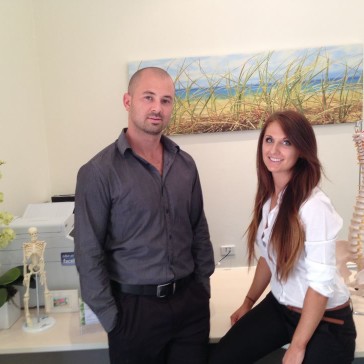 6 / 177 Stirling Street,
Perth, WA 6000
At Northbridge Chiropractic, our longer appointment times allow both the muscular and joint aspects of your complaint to be addressed. We do this by combining soft tissue therapies such as massage, trigger point compression and dry needling with chiropractic adjustments in order to tackle all aspects of your complaint. Your holistic treatment plan is tailored specifically for your needs. We service Perth CBD, Northbridge, Highgate, Mount Lawley, North Perth, West Leederville and more!
Chiropractic adjustingFlexion distraction therapy (a form of treatment in which the patient lies on a specialized table that gently stretches the spine)Soft tissue therapy including Graston, massage and Trigger point therapyDry needling (the release of trigger points or tender nodules in muscles with the use of acupuncture needles)Diet and lifestyle...
Go to Profile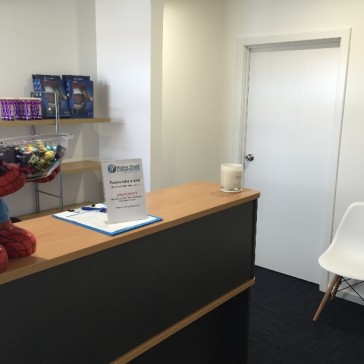 Walter Road Chiropractic,
314b Walter Road West,
Morley, WA 6062
Walter Road Chiropractic and Sports Injuries is dedicated to providing highly skilled and modern chiropractic care and remedial massage therapy with an edge. The Morley Chiropractor team is highly skilled and experienced when dealing with your body. Our approach is personal and educational, with a rehab room specifically designed to allow patients access to a different type of care not currently offered to the Perth community. After a thorough history and assessment our team will provide you with the ongoing support and tools...
Our team understands that everyone is different, which is why we customize a safe,...
Chiropractors are extensively educated in the prevention, assessment, diagnosis and management of musculoskeletal conditions. At Walter Road Chiropractic we will recommend a goal-orientated treatment plan to help relieve pain, improve function and facilitate prevention.
Go to Profile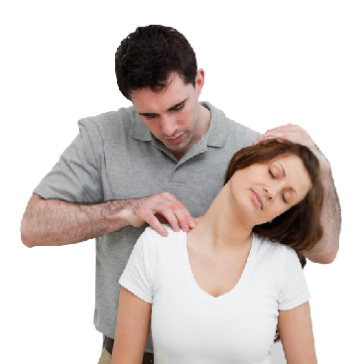 220 St Georges Terrace,
Perth, WA 6000
Bodysmart offers high quality and convenient health care services including Physiotherapy (physio), Physiotherapy Pilates, Remedial Massage, Chiropractic (chiro) to people that work or live in the Perth CBD, and areas surrounding Perth City.
Bodysmart's Physio and Chiro practitioners are hands on and results driven to ensure you achieve the optimal outcome. We combine a team of qualified and experienced professionals who work together and communicate...
Convenient before, after work and lunchtime appointments Multidisciplinary practice whereby Physiotherapists, Chiropractors and Remedial Massage Therapists all work together Quality treatment sessions: We do not multibook patients and 100% of the therapists time during your appointment is devoted to you Private treatment rooms Get ergonomic advice...
Surrounding Suburbs include: West Perth, North Perth, South Perth, East Perth, Vic Park, Maylands, Mt Lawley, Northbridge, Crawley, Subiaco
Go to Profile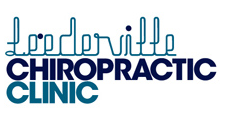 Unit 1 / 614 Newcastle Street,
Leederville, WA 6007
Leederville Chiropractic Clinic is very centrally located, with excellent accessibility via train, bus and freeway.
If you're looking for a thorough, professional experience and an honest opinion, speak with Dr Lazar Jancic (Chiropractor). With 10 years of clinical experience, Dr Lazar Jancic has just about seen it all.
The clinic aims to create an environment of trust and healing. We...
Our chiropractors are members of the Chiropractors Association of Australia (CAA).
Leederville chiropractic services the follwing suburbs: West Leederville, Mt Hawthorn, Floreat, Wembley, North Perth, Woodlands, Subiaco, Perth, South Perth, Como, Belmont, West Perth, East Perth, Mt Lawley, Joondanna, Glendalough, Jolimont, Rivervale, Inglewood, Maylands and Yokine.
Go to Profile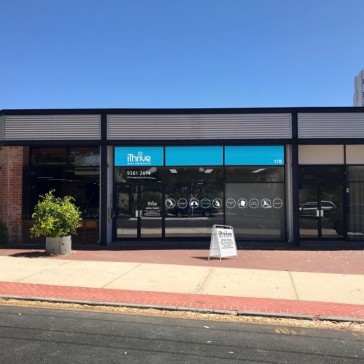 Unit 2 / 178 Railway Parade,
West Leederville, WA 6007
iThrive West Leederville is a multidisciplinary healthcare and wellness centre providing various services including Chiropractic, Paediatric Occupational Therapy, Speech Pathology, Remedial Massage, Yoga & Pilates. Our experienced practitioners are dedicated to providing modern, patient-centred care using the most up to date evidence based protocols. It is our commitment to work with patients to achieve the best treatment outcomes.
​
Our chiropractor, Dr Matt Huxtable, can diagnose and treat a wide range of musculoskeletal conditions, including:
Go to Profile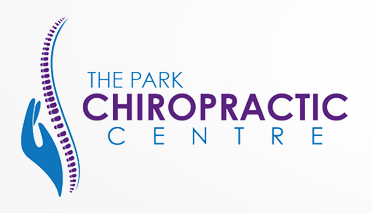 Unit 1 / 20 Teddington Road,
Burswood, WA 6100
Dr Aimee Brown has been serving the Victoria Park & Burswood region since 2010. She provides care to people of all ages, from newborns to the elderly and everyone in between. The clinic sees a whole range of people and cases, from acute pain based care to chronic problems, as well as wellness based care.
Go to Profile

234 Grand Promenade,
Dianella, WA 6059
Jupiter Health Dianella - Chiro is a part of one of Western Australia's leading Health groups. We are dedicated to providing our patients with affordable, comprehensive and convenient healthcare. Our team of caring and experienced staff work together to help our patients with a range of services, including:
Go to Profile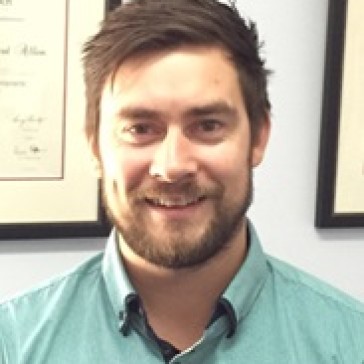 Jupiter Health Dianella - Chiro,
234 Grand Promenade,
Dianella, WA 6059
Dr Craig Allen migrated to Perth from London in 1997. Graduating from Belridge Senior Highschool,...
Dr Allen worked at Princess Margaret Hospital for a short duration; however his passion for health, well-being and preventative care later lead him to complete a Bachelor of Science (Chiropractic), Bachelor of Chiropractic at Murdoch University.
After 5 years working as a Chiropractor in the Joondalup area, Dr Allen opened his office in Wanneroo with the goal of assisting his patients quickly through the acute pain stage and into rehabilitation using a range of techniques and the latest technology.
Go to Profile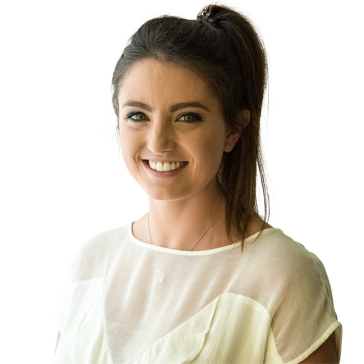 Belmont Chiropractic,
201 Wright Street,
Cloverdale, WA 6105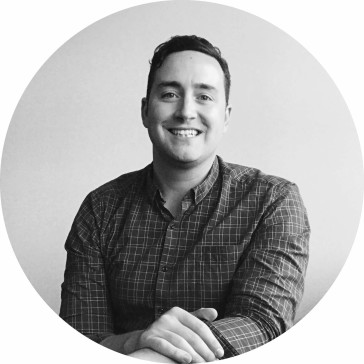 Spine & Sports Centre,
17 Wittenoom Street,
East Perth, WA 6004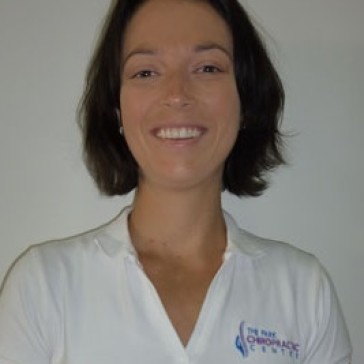 The Park Chiropractic Centre,
Unit 1 / 20 Teddington Road,
Burswood, WA 6100
Graduated from Murdoch University 2009 Bachelor of Chiropractic (honours) and Bachelor of Science (Chiropractic).
Dr Aimee grew up in a Chiropractic family in Australind, moving to Perth to study. She graduated in 2009, receiving the Miriam Minty award for Community Excellence. Aimee has worked in Coogee and Australind before starting her own practise in Victoria Park in 2010. Aimee has furthered her study and is a NET and Neurolink (NIS) practitioner and loves the diversity this brings to practice....
Go to Profile
Burswood Health,
Cnr Shepperton Road / 21 Harvey Street,
Burswood, WA 6100
Peter holds a Masters Degree in Chiropractic Science, and a Graduate Diploma in Human Services Research. He has taken many opportunities to get additional training, and has taught chiropractic himself for 13 years.
Peter applies a variety of methods at the practice, from adjustments and manipulation to massage, dry needling and rehabilitative exercises. His approach is to tailor the care to suit the client's needs. He also has a particular interest in chiropractic research, participates in international research and presents at conferences nationally and internationally. Peter has a website on pain drawings and Peter's ResearchGate profile will give you more information on his work in research.
Go to Profile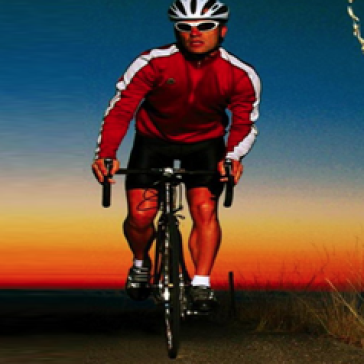 12 / 378 Wellington Street,
Perth, WA 6000
Conveniently located in the heart of the Perth CBD, Central City Chiropractic is dedicated to the diagnosis and treatment of functional and structural conditions of the spine – particularly complex conditions such as sciatica, disc injuries, arthritis, scoliosis, neck pain and headaches.
Central City Chiropractic's goal is to provide you with:
Results Evidence-based care Education – it is essential that you understand the nature of your musculoskeletal dysfunction and the importance of appropriate, early intervention. Multi-disciplinary approach – as part of the Central City Health Professionals Group we work closely with Physiotherapists,...
Go to Profile
Burswood Health,
Cnr Shepperton Road / 21 Harvey Street,
Burswood, WA 6100
Dr Abbey Chilcott holds a double degree in Science and Chiropractic from Murdoch University. Her research honours degree saw her working alongside a Perth neurosurgeon exploring the accuracy of orthopaedic and neurological testing in diagnosing lumbar radiculopathy.
Dr Abbey Chilcott has gained a wealth of experience in managing sports injuries through her work with the Seattle Mariners baseball team in the USA, at the Mr Price Pro surfing competition in South Africa and at The International Waterpolo Competition in Perth. In 2008 Abbey was awarded the Marcia Cerutty Award for clinical excellence from the Chiropractor...
Go to Profile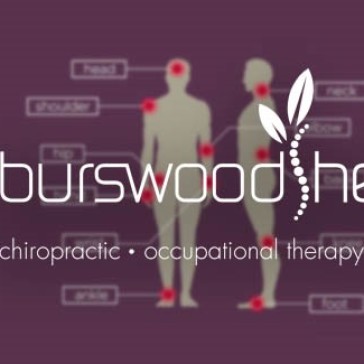 Burswood Health,
Cnr Shepperton Road / 21 Harvey Street,
Burswood, WA 6100
Burswood Health,
Cnr Shepperton Road / 21 Harvey Street,
Burswood, WA 6100
Morley Chiropractic Clinic,
65 Wellington Road,
Morley, WA 6062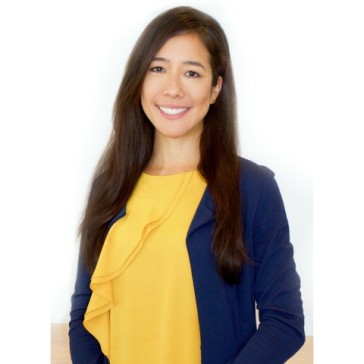 Oasis Chiropractic,
862 Beaufort Street,
Inglewood, WA 6052
Dr Beggs (Chiropractor) obtained a Bachelor of Chiropractic Science from Sydney's Macquarie University 2003 followed by a Master of Chiropractic in 2006 also at Macquarie University. After studying for a total of 6 years Dr Beggs worked as an associate in several family chiropractic clinics in Sydney before moving to Perth in 2009 where she established Live Well
In 2012, the practice was relocated to the existing Oasis Chiropractic in Inglewood which is now a thriving family practice. Dr Beggs has done many post graduate seminars on chiropractic care specifically for children, babies and pregnancy care. - See more at: http://www.perthcitychiropractor.com.au/about-us/dr-kimberli-beggs-perth-chiropractor/#sthash.ZXA28ySg.dpuf
Go to Profile
Finding a chiropractor in Maylands who's right for you and your level of health cover is easy with HealthEngine.
We provide comprehensive information on chiropractors available in and around Maylands, including real patient reviews, accreditations, contact details, staff profiles, opening hours, pricing and payment info and much more.
From initial consults and back pain to musculoskeletal injuries, we connect you with the best chiros and chiropractic clinics in Maylands when you need it the most.
Browse by location
Within 2km
Within 5km
Show More
Browse by gender
Help