26 Seymour Street, Traralgon, VIC 3844
Dr Miroslawa (Miriam) Pietrzak-Cieslak is a GP in Traralgon, VIC .
Practice Information
Contact details
26 Seymour Street
Traralgon, VIC 3844

(03) 5174 2...

(03) 5176 1...
Find Hillcrest Family Medicine
Nearby appointments
Below you'll find local practices with appointments available on HealthEngine.
Still Looking?
See Family Doctors (GP)s near Traralgon, VIC with more detailed information.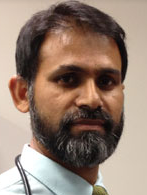 24 Kay Street,
Traralgon, 3844 VIC
24 Kay Street,
Traralgon, 3844 VIC
Help