Dr Katherine Lok
Balwyn GP
No Appointments Currently Published
Dr Katherine Lok does not currently have appointments available for booking online.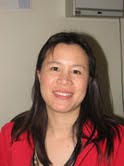 Dr Katherine Lok
Dr Katherine Lok is a female GP in Balwyn, VIC.
Dr. Lok grew up in Tasmania and graduated from medical school at the University of Tasmania in 1995 with honours. She did her post graduate training in Sydney and Melbourne including terms at The Austin, Royal Children's and Northern hospitals.She completed her GP Fellowship in 2000 and has completed her Diploma in Obstetrics and Gynaecology.
She has worked in Belmore Rd. Balwyn since 2000 and medical interests include women's, children's and travel health, shared care of pregnant patients and care of the elderly.

She is the mum of Ben and Hamish and enjoys piano, gym, skiing and a laugh. She consults every Mon, Wed, Thu and many Sats.