Silky Oak Chiropractic
Carindale Chiropractor
1
person booked here in the last day.
close
Online booking
Silky Oak Chiropractic
Appointment Pricing
For new patients only - No Gap or $33. Please see Terms and conditions.

Initial Consultation

$

33.00

Standard Consultation

$

55.00

Travel fee may apply.

Initial Mobile Consultation

$

120.00

Travel fee may apply.

Standard Mobile Consultation

$

80.00
Helping families in the Carindale area live a healthy and active life.
My name is Dr Jan Jones, Chiropractor. I am passionate about helping people to live a healthier and happier life.
If your body is not functioning like it should, it will prevent you from living out your purpose and do what you want to do. With almost 15 years of experience you are in safe hands.
As a Chiropractor, I help people's bodies function better. As a coach I teach people and guide them how to live healthier lives. As a speaker or presenter I get the word out and change people's mindset on health and toxins.
I believe that everyone deserves personalised care:
you may want specific care for yourself
a parent wanting the best for your kids
a sportsperson looking for an edge
an employer wanting the best for your staff
My approach is patient-centred and designed around your health and well-being goals
Special interest in TMJ
Dry Needling
Soft Tissue work
Mobile Chiropractic Services
Posture training
Lower back pain
Sciatica pain
Stiff muscles and joints
Muscle tension, spasms
Nerve sensitivity
Headaches and migraines
Repetitive strain and work-related injuries
Sports injuries
Poor posture
Chiropractic services using the following techniques:
Thompson
NIP
Kirokids
Logan Basic
Diversified
Cranial work
No referral is required to access our services and we pride ourselves in providing a fast return to function so that you can get back to living your life as quickly as possible. This means no wasted time or money!
With HICAPS claiming, you'll be able to receive private health insurance rebates on the spot. We support a range of health funds, including BUPA, CBHS, HBF, HCF, HIF, Medibank Private, and Mediplan. We also accept Veteran's Affairs Health Cards. Practice fees are $33.00 or No Gap* for an initial consultation and $55.00 for a standard consultation.
Our 'No Gap' promotion means that if your private health insurance pays a full benefit for your chiropractice treatment, we will not charge you the Gap amount. If you do not qualify for No Gap promotion or do not have private health insurance then the cost of your initial consultation will be $33. To qualify for the No Gap promotion you must be covered for chiropractice on the day of your treatment, you must have your current, valid health fund card with you on the day and you must not have exceed your fund's benefit limit for the current period. In this context, 'full benefit' does not mean 100% of the cost of the treatement, it is the full amount which your health fund would typically contribute. This promotion only applies to in-office initial consultations.
We are located close to Citipointe Church and ideal for those who live and work in Carindale and surrounding suburbs including, Mansfield, MacKenzie, Mount Gravatt, Mount Gravatt East, Belmont, Carina, Burbank, Chandler, Manly West, Rochedale, Tarragindi, and Wakerley. There is parking available on the street or driveway.
With our convenient online booking service, booking an appointment is easy and can be done at any time. Simply scroll to the top of the page and click on a suitable appointment time from the options shown to get started now.
Practice Information
CONTACT DETAILS
32 Silky Oak Crescent
Carindale, QLD 4152

0402 532 ...
Opening Hours
Monday:

8:30am - 7:00pm

Tuesday:

7:00am - 12:00pm

Wednesday:

8:30am - 6:00pm

Thursday:

8:30am - 8:00pm

Friday:

7:00am - 12:00pm

Saturday:

7:00am - 12:00pm
Location
Gallery
Staff at Silky Oak Chiropractic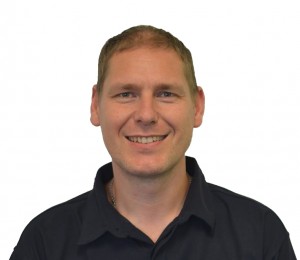 My name is Dr Jan Jones, Chiropractor. I am passionate about helping people to live a healthier and...
More...
Reviews for Silky Oak Chiropractic
There are currently no reviews for Silky Oak Chiropractic.
4152
Carindale
QLD
Chiropractic