This practice does not list appointments
Below you'll find some practices near Jones Street Medical Centre that have appointments available on HealthEngine.
Need a GP?
Still Looking?
See GPs near Balcatta, WA with more detailed information.

Friendly, professional healthcare services in Duncraig.
57 Arnisdale Road
Duncraig, WA 6023
(08) 9447 9711

225 Kingsway Road
Darch, WA 6065
(08) 9303 9891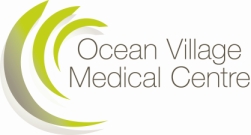 Friendly, caring and efficient.
23-25 Bournemouth Crescent
Wembley Downs, WA 6019
(08) 6140 1720

12 Pearson Place
Churchlands, WA 6018
(08) 9383 7111

All the doctors at Floreat Medical enjoy knowing and understanding patients and empowering them to manage their own health.
439 Cambridge Street
Floreat, WA 6014
(08) 9387 6000

We endeavour to provide quality primary care in a modern, fully equipped medical practice with a full complement of health professionals.
28 Seacrest Drive
Sorrento, WA 6020
(08) 9448 4433