Book a GP Appointment with Vogue Medical
Vogue Medical
Online Booking With HealthEngine
Don't sit on hold. Book an appointment conveniently and instantly right now. It's EASY!
Select an appointment date and time

that works for you;

Review your appointment details

and provide us with your information, just like you would over the phone;

Show up to your appointment

with a confirmed booking!
Show Practice Details
Your Health is Our Focus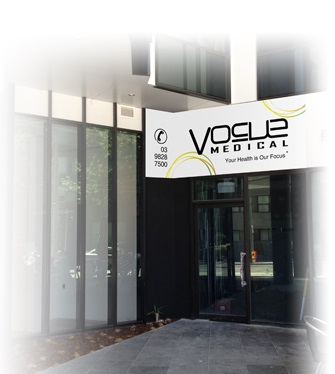 Vogue Medical is a modern, stylish, private general practice. It is fully computerized and has a broad range of state of the art medical facilities. The highly experienced medical professionals provide full time comprehensive family medical care every day of the year except Christmas day and Good Friday. We aim to deliver the best possible health outcome to the public.
The medical practice is well integrated with on site allied health professionals, together we offer quality pathology, psychology, physiotherapy, podiatry, dietetic & exercise physiology and complementary medical expertise.
Our friendly professional team is committed to providing a positive, supportive and caring environment, and to delivering a high standard of physical, social, and emotional well-being whilst at all times.