Book a GP Appointment with Mornington Family Doctors
Mornington Family Doctors
Online Booking With HealthEngine
Don't sit on hold. Book an appointment conveniently and instantly right now. It's EASY!
Select an appointment date and time

that works for you;

Review your appointment details

and provide us with your information, just like you would over the phone;

Show up to your appointment

with a confirmed booking!
Show Practice Details
Welcome to Mornington Family Doctors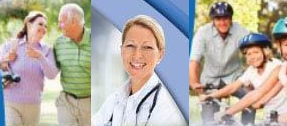 Located at Mornington on Port Phillip Bay south of Melbourne, Mornington Family Doctors is part of the Healthscope Medical Centres network.
Our practice is dedicated to providing you and your family with personalised, professional, quality healthcare across a wide range of medical and support services.
We have a team of dedicated and friendly staff and doctors who will be pleased to assist you with your healthcare needs.
Our purpose built facilities enable our staff and doctors to provide you with quality care in modern and comfortable surroundings.
Staff at Mornington Family Doctors
Dr Philip Basser is a GP at Mornington Family Doctors.