Need a GP?
This practice does not list appointments
Below you'll find some practices near Market Street Medical Practice - Brisbane that have appointments available on HealthEngine.
Still Looking?
See GPs near Brisbane, QLD with more detailed information.

Garden City Family Doctors is a Bulk Billing Family Practice which is open 7 days a week.
Cnr Logan & Kessels Rds
Mount Gravatt, QLD 4122
(07) 3343 9966
We care about our patients.
289 Queen Street
Brisbane, QLD 4000
(07) 3221 3366
245 Albert Street
Brisbane, QLD 4000
(07) 3211 3611

Imagine the convenience of seeing a doctor from the comfort of home!
Telehealth Practice
Brisbane, QLD 4000
1300 472 866

Welcome to Mater Hill Family Medical Centre
40 Annerley Road
Woolloongabba, QLD 4102
(07) 3828 6300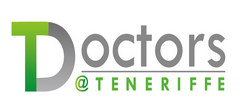 Our vision is to build a practice of the highest quality with doctors who commit to providing excellent and accessible health care.
29 Florence Street
Teneriffe, QLD 4005
(07) 3257 0841