This Practice Does Not List Appointments
Below you'll find some practices near Brisbane Sexual Health Clinic that have appointments available on HealthEngine.
Still Looking?
See GPs near Brisbane City, QLD with more detailed information.

Australia's largest network of home visiting doctors.
All services bulk billed.
Mobile Service
Spring Hill, QLD 4000
(07) 3239 7919

Garden City Family Doctors is a Bulk Billing Family Practice which is open 7 days a week.
Cnr Logan & Kessels Rds
Mount Gravatt, QLD 4122
(07) 3343 9966

Imagine the convenience of seeing a doctor from the comfort of home!
Telehealth Practice
Brisbane, QLD 4000
1300 472 866
245 Albert Street
Brisbane, QLD 4000
(07) 3211 3611
We care about our patients.
289 Queen Street
Brisbane, QLD 4000
(07) 3221 3366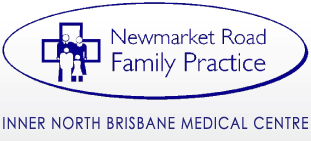 142 Newmarket Road
Windsor, QLD 4030
(07) 3857 2222