Need a GP?
This practice does not list appointments
Below you'll find some practices near Aspley Village Medical Centre that have appointments available on HealthEngine.
Still Looking?
See GPs near Aspley, QLD with more detailed information.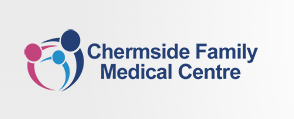 Providing personal service for your family for their health and wellbeing.
725 Webster Road
Chermside, QLD 4032
(07) 3256 4211
Welcome to Chermside Medical Centre
956 Gympie Road
Chermside, QLD 4032
(07) 3350 4222

A holistic caring practice where Doctors listen.
18 Banfield Street
Chermside, QLD 4032
(07) 3861 4455
162 Barrett Street
Bracken Ridge, QLD 4017
(07) 3269 5919

8 Rothbury Street
Bald Hills, QLD 4036
(07) 3261 9117
543 Lutwyche Road
Lutwyche, QLD 4030
(07) 3857 5060