Need a GP?
This practice does not list appointments
Below you'll find some practices near Wyoming Medical & Dental Centre that have appointments available on HealthEngine.
Still Looking?
See GPs near Wyoming, NSW with more detailed information.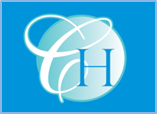 Welcome to Caligem Health
10 William Street
Gosford, NSW 2250
(02) 4369 8999

We are committed to providing our patients with the highest quality of care and service.
Cobbs Road
Tuggerah, NSW 2259
(02) 4353 3777
Pacific Highway and Kinarra Avenue
Wyoming, NSW 2250
(02) 4341 6677
2-6 Renwick Street
Wyoming, NSW 2250
(02) 4329 1122
18 Renwick Street
Wyoming, NSW 2250
(02) 4328 4322
470 Pacific Highway
Wyoming, NSW 2250
(02) 4339 2377