Book a Dentist Appointment with Concept Dental
Concept Dental
Online Booking With HealthEngine
Don't sit on hold. Book an appointment conveniently and instantly right now. It's EASY!
Select an appointment date and time

that works for you;

Review your appointment details

and provide us with your information, just like you would over the phone;

Show up to your appointment

with a confirmed booking!
Show Practice Details
Excellence & Care
Located in the heart of Midland, we at Concept Dental see our role as providing a broad range of services to the community. We believe that the oral health issues of each person is highly individual and we strive to use our skills to provide a service tailored to personal requirements in a friendly and relaxed environment. Our goal is to determine your dental treatment needs and deliver them efficiently, with excellence, courtesy and care.
Our function is not to be critical or judgemental but to be of help, regardless of the individual circumstances. We view our role as not only providers of a range of services but most importantly as educators to help patients manage their dental situation and minimise the need for future intervention. With open communication and understanding it is our aim to establish and preserve individual oral health and function for life.

Staff at Concept Dental
Elena recently completed her undergraduate dental degree at the University of Western Australia. She has travelled...
More...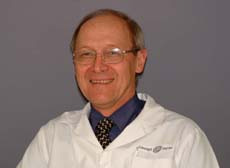 Dr Hotinski was educated in Western Australia and graduated from the UWA Dental School in 1969. The first three years of...
More...
Dr Thuc-An Le Tat completed her undergraduate dental degree at the University of Adelaide in 2003. After...
More...