This Practice Does Not List Appointments
Below you'll find some practices near Attadale Dental Center that have appointments available on HealthEngine.
Need a Dentist?
Still Looking?
See Dentists near Attadale, WA with more detailed information.

Get the smile you've always wanted.
312 Rokeby Road
Subiaco, WA 6008
(08) 9388 3885

Routine and Emergency Dental Care
497 Wellington Street
Perth, WA 6000
(08) 9222 5900

386 South Street
O'Connor, WA 6163
(08) 9337 7388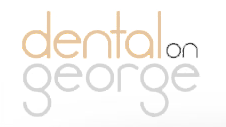 Flexible Payment Options.
132 George St
East Fremantle, WA 6158
(08) 9339 3047

A Patient-Friendly Environment
729 Canning Hwy
Applecross, WA 6153
(08) 9316 0555

Our Core Values Are Quality, Honesty And Safety
2 Kearns Crescent
Applecross, WA 6153
(08) 9364 3996